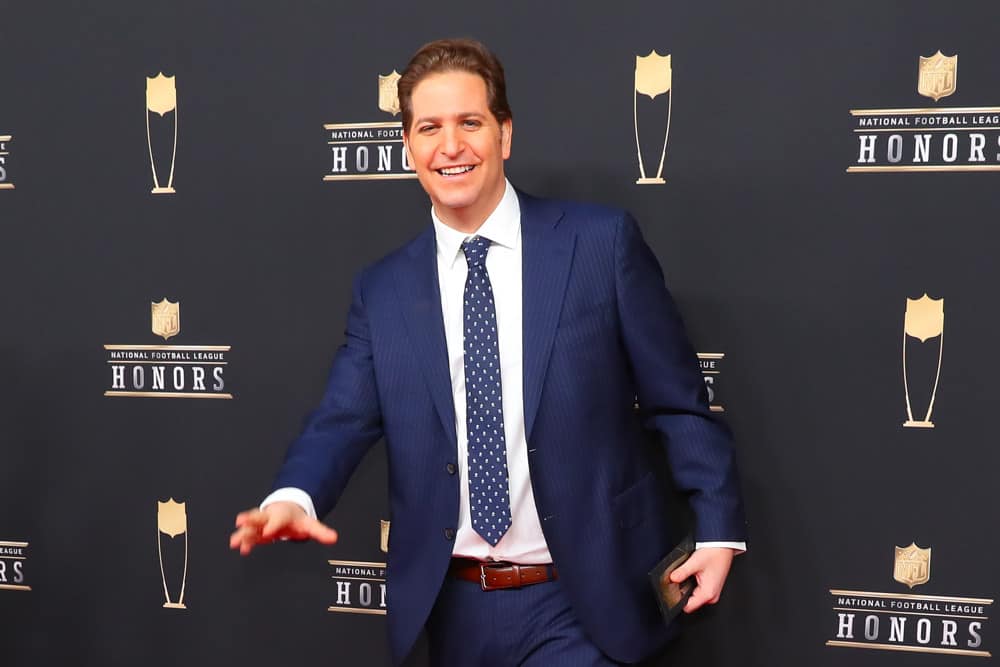 Accolades keep pouring in for Andrew Berry and the Cleveland Browns 2021 NFL Draft.
This time, it was Peter Schrager of the NFL Network's Good Morning Football lauding one particular pick.
Schrager says the Browns came away with the best value pick of the entire draft.
The Cleveland #Browns are the only team with an A+ NFL Draft grade in both 2020 & 2021 pic.twitter.com/RtG3G7Wg1n

— PFF College (@PFF_College) May 4, 2021
We can excuse Berry and the rest of the Browns draft team if they ask, "Which one?"
After all, just about every selection received good reviews and has a shot at contributing something this season.
To which Schrager expands,
"If you ask around the NFL, the value pick of the entire draft out of all 32 teams was that number 52 selection, Jeremiah Owusu-Koramoah."
There might be arguments down the road about who the best value pick was from just among the Browns' choices.
If a fifth-or sixth-rounder becomes a long-term starter, the value of that pick over second round expectations is fair.
"We know about the Brady 6. I think someday, we'll be talking about the J.O.K. 10. I think getting him at 52nd overall is the best value pick in the entire Draft." — @PSchrags on the @Browns 2nd round pick, Jeremiah Owusu-Koramoah. pic.twitter.com/hNsbUzBBus

— GMFB (@gmfb) May 11, 2021
But Owusu-Koramoah has the inside track on being the best, and most valuable player from the lot.
And he is a value pick in his own right, coming into the draft as a top 2-3 linebacker and top-20 prospect overall.
Breaking Down Schrager's Assertion
Schrager theorized that linebacker might not be as valued a position on some teams.
He also cited the late health rumor among factors that might have caused Owusu-Koramoah to slip down the board.
Good Morning Football (GMFB) flashed a graphic of the 8 national awards JOK garnered at Notre Dame.
Notre Dame's Jeremiah Owusu-Koramoah wins Butkus Award for best LB in CFB🏆 pic.twitter.com/acsLHNos6o

— PFF College (@PFF_College) January 8, 2021
It is difficult to assert JOK slipped by unnoticed carrying so much hardware.
But then Schrager made another assertion that did more to explain the player's fall than justify his value argument.
Schrager mentioned the "Brady 6", referring to the 6 quarterbacks drafted ahead of Tom Brady in the 2000 NFL Draft.
He then posted the names of 9 linebackers and defensive ends taken ahead of JOK this time around.
"He doesn't fit a mold. He breaks the mold in every sense." https://t.co/V33sWWbrKZ

— CantonRep.com (@CantonRepdotcom) May 11, 2021
And he put the exclamation point on his segment by predicting we'll someday talk about the "JOK-10."
But the biggest knock on Owusu-Koramoah was he doesn't fit the mold of an NFL edge rusher or a linebacker.
Even Notre Dame listed him as a "rover" in their defense, lining him up in the slot more often than not.
Jeremiah Owusu-Koramoah was a man without a position, despite his official linebacker designation.
Finding JOK a Position In The Browns Defense
Joe Woods doesn't see JOK as an undersized linebacker or pass rusher, or a big slot corner, or just a box safety.
Woods and his crew know they have one of the most versatile and potentially great defenders on their hands.
Owusu-Koramoah is "only" 215 pounds, despite the 221 listed at his Pro Day.
If an offensive lineman gets a hold of him, JOK might lose that battle and miss out on that play.
Kevin Stefanski's reaction after the Browns traded up for Jeremiah Owusu-Koramoah is something (via Building the Browns) pic.twitter.com/V3a4eJp0Vu

— Ben Axelrod (@BenAxelrod) May 9, 2021
But they have to catch him first, something that was difficult for Notre Dame opponents.
JOK is slippery, adept at twisting and cutting, and using his hands to avoid direct contact with blockers.
Time and again, he sliced between defenders, if he didn't race around them, to make a disruptive play.
Despite his size, he is one of the best "highlight hitters" in the draft.
Browns pick Jeremiah Owusu-Koramoah

LB2 in the 2021 NFL Draft

— PFF College (@PFF_College) May 1, 2021
And that's not even what he does best, which is why Notre Dame used him in the slot.
JOK is the best coverage linebacker in the draft, with PFF grades comparable to many cornerbacks.
Cleveland also landed a fast defender with good instincts and lateral range to contain ball carriers.
He is a weapon, and perhaps that is what the Browns will list him at on their 2021 roster.