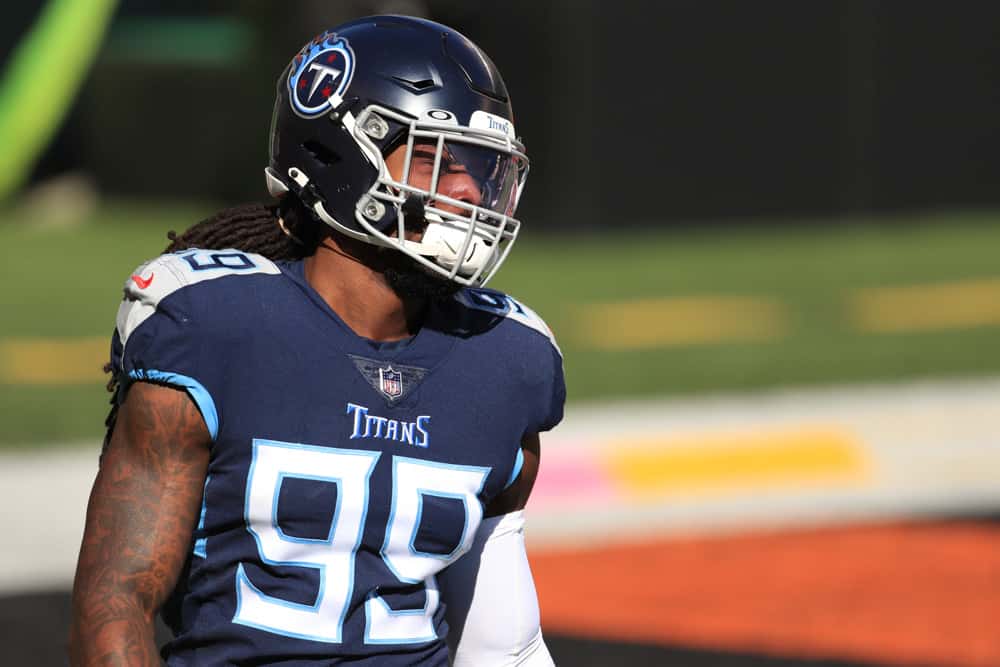 This offseason was filled with plenty of speculation surrounding the Cleveland Browns.
They landed Pro Bowl tight end Austin Hooper and were reportedly interested in another former Pro Bowler.
Cleveland offered defensive end Jadeveon Clowney a one-year deal worth $15 million to join the team.
The #Browns have offered Defensive End, Jadeveon Clowney, a one year deal worth 15 million.

His last offer was reported to be around 12 million from the Browns.

Do you think this offer will finally bring @clownejd to the @Browns? pic.twitter.com/4B1GmW0OBX

— The Hottest Take Sports Podcast (@Hottest_TakePod) June 15, 2020
He declined the Browns offer and instead went to the Tennessee Titans on a one-year deal worth $12 million a year.
At the time, it seemed like Cleveland missed out on a possible star player.
However, Browns fans are thankful that the organization did not end up winning the Clowney sweepstakes.
Dodging A Bullet
Clowney was once the No. 1 overall pick during the 2014 NFL Draft.
However, he was never able to live up to those high expectations.
Sadly, injuries continue to derail his career, which is likely why teams weren't jumping to give him a massive deal this offseason.
The injury issue continues to pile up for Clowney as he could undergo possibly season-ending knee surgery.
INJURY UPDATE: @Titans DE Jadeveon Clowney (knee) dealing with a meniscus issue. Surgery could be an option pic.twitter.com/Pmaof0lw6G

— The Fantasy Source 🏈 (@FantasySource_) November 7, 2020
The 27-year-old has already been through multiple significant injuries during his seven-year career.
In fact, Clowney has only played one full 16-game season throughout his time in the NFL.
The high risk of injury is a big reason why teams were hesitant to give Clowney a long term deal.
Luckily for Tennessee, they only gave Clowney a one-year deal, so it won't impact their team long term.
This season, Clowney has 15 tackles, one fumble forced, and zero sacks through seven games.
The Browns certainly dodged a bullet this offseason with Clowney.
Life Without Clowney
It's uncertain at the moment if Clowney will suit up again this season.
However, it'll likely be tough for him to land a significant deal next offseason, assuming he undergoes season-ending surgery.
It's a shame to see such a talented player continue to get derailed by injuries.
However, at least it's not the Browns problem since Clowney declined both their offers during the offseason.
Second-year player Porter Gustin has similar stats to Clowney in a limited role.
The backup defensive end has 18 tackles, two tackles for loss, and zero sacks in eight games (two starts) with Cleveland this season.
The Browns are paying Gustin near league minimum to do produce basically the same as Clowney has during the first half of the season.
Cleveland is usually on the wrong side of these deals, but for once a player declining to join the Browns has actually turned into a good thing for the team.