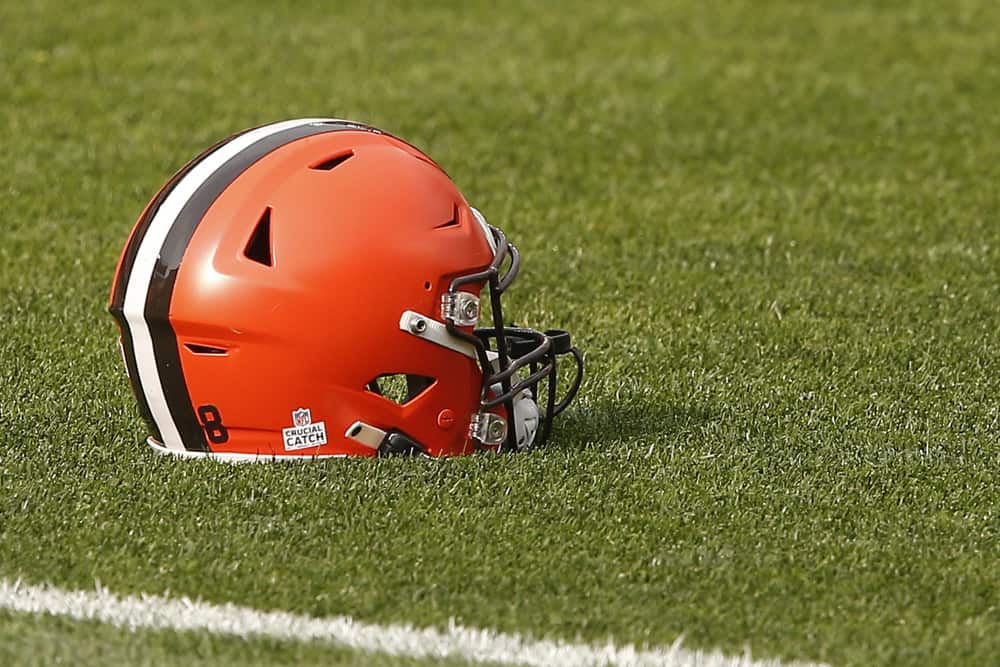 The Cleveland Browns documentary series called Building the Browns earned its fourth Lower Great Lakes Regional Emmy Award during an awards ceremony last weekend.
This marks the third consecutive year the series has been recognized, and the fourth time since its debut in 2014.
The episode recognized was filmed in the heat of the pandemic during the 2020 NFL Draft which was 100% virtual.
It was the third episode of the 2020 season entitled "The Virtual Draft" competing in the category Best Sports Program – Post-Produced or Edited.
This particular 22-minute episode has over 250,000 views on YouTube.
Keeping with the virtual theme, this episode was produced and edited by a seven-person production team all working out of their homes.
Most episodes average about that many YouTube views with the exception of Episode 1 of the 2020 season called "A New Beginning" which chronicled the hiring of Coach Kevin Stefanski and Andrew Berry assuming general manager responsibilities.
That episode had over 559,000 YouTube views.
Building The Browns
Move over Netflix, Browns fans can binge watch all of last season's episodes of Building the Browns.
With rare behind-the-scenes interactions and views of the facility in Berea, the show is a must-watch for all Cleveland Browns fans.
Last season's episodes told the story of a team on the rise.
Most episodes are 22 minutes long; however, there was a special playoff edition last season (Episode 13, The Playoffs) that was over one hour long.
The 2021 season is already underway with four episodes released.
They are:
Hit The Ground Running
Clowney Arrives
The Draft Is Here
Rookie Minicamp
If you don't have time to watch the entire season thus far, Episode 3 features the draft.
Not only is there the behind-the-scenes war room draft footage, but there is also the host city and team's draft stage moments we did not see on television.
More episodes will be available as training camp and the season commence.