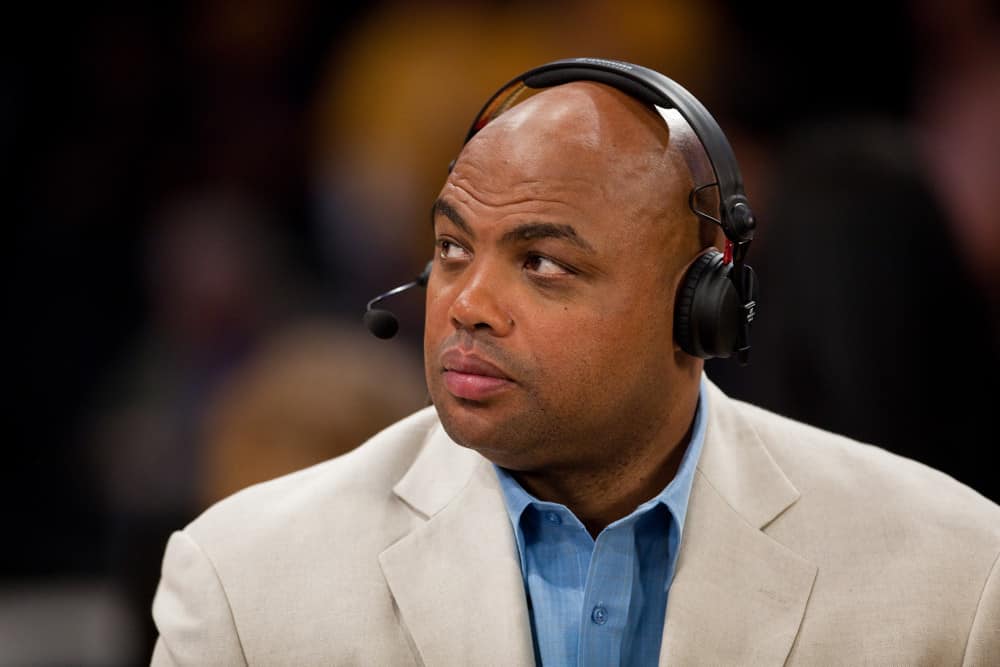 Anyone who bet that the Cleveland Browns would cover as 4.5-point favorites over the Houston Texans in Week 10 were sadly disappointed.
Running back Nick Chubb could have easily scored on what was a 59-yard run with 1:07 left in the fourth quarter.
Instead, Chubb ran out of bounds at the Texans' 1-yard line with 56 seconds left so the Browns could run out the clock and not give the ball back to the Texans.
Some sportsbooks had the Browns as 3.5-point favorites.
The Browns won the game 10-7, but did not cover the spread.
NBA Hall of Famer and "Inside the NBA" analyst Charles Barkley was among the frustrated bettors who wagered on the Browns to cover.
"If you guys see Nick Chubb, please just punch him in his face for me," Barkley told ESPN Cleveland. "I had the Browns last week, and let me tell you something, I don't know Nick Chubb. He's a Georgia guy, right?

"Yeah, he's a nice kid, but if he ever runs out of bounds like that again, I'm going to fly to Cleveland personally and just beat the hell out of him. Let me tell you something, I'm jumping up and down because I'm thinking, man, I'm going to get this cover. And, when he ran out of bounds I almost like… 'Wait, did he just run out of bounds?'

"So next time I see Nick Chubb, I'm going to punch him in his face, I promise you that."
We just found out Charles Barkley had the Browns -4.5 last week.

Charles jokes on Chubb: "He's a nice kid, but if he ever runs out of bounds like that again…"

MUST LISTEN: pic.twitter.com/luTiBsrpDG

— ESPN Cleveland (@ESPNCleveland) November 19, 2020
That's our RB 😤

📺: @NFLonFOX pic.twitter.com/TNMnLnEb45

— Cleveland Browns (@Browns) November 15, 2020
The ESPN Cleveland host told Barkley that if Chubb went to Auburn, he wouldn't threaten to punch the former Georgia running back.
"No, if he went to Auburn, I'd kill him, but just because he went to Georgia, I'm just going to punch him in the face and I'm going to feel better about that," Barkley joked. "That was brutal. That was brutal to me, I'm not going to lie. That hurt me."
Barkley attended Auburn from 1981-1984.
The Browns rushed for 231 yards in the win over the Texans.
It marked Chubb's first game back from a knee injury since the Oct. 4 win over the Dallas Cowboys.
Chubb (126 rushing yards) and running back Kareem Hunt (104 rushing yards) became the first Browns teammates to each rush for 100 yards in the same game since Leroy Kelly (113) and Ernie Green (103) on Oct. 8, 1966.
Hunt also caught three passes for 28 yards.
Chubb has eclipsed 100 yards rushing in three of his five games this season.
Headed into Week 11, Chubb has 461 rushing yards on 76 carries and five touchdowns in five games.