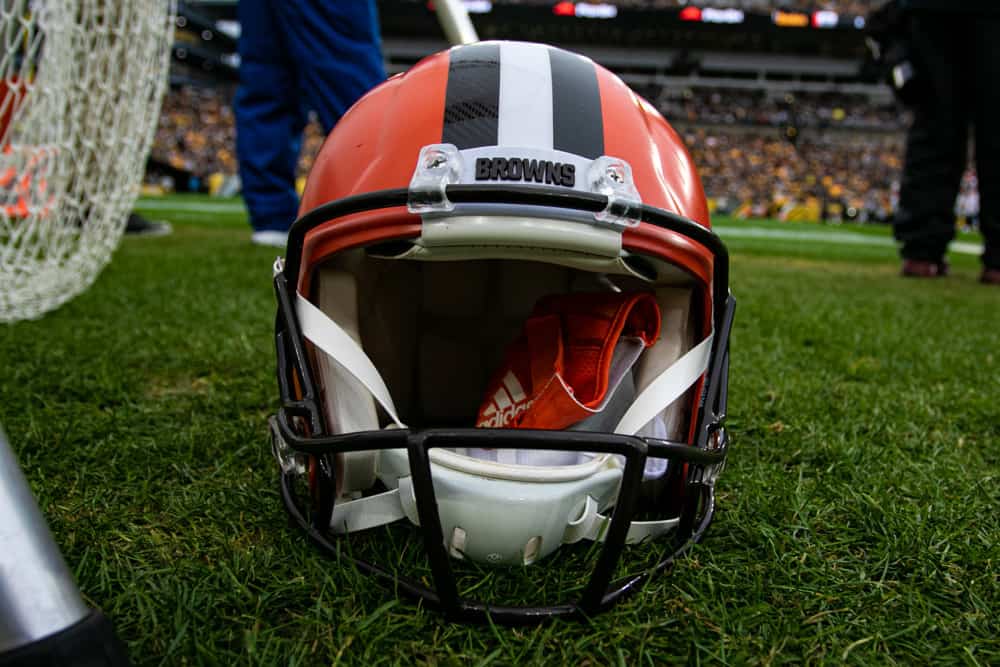 Baker Mayfield will have plenty of time to get to know Blake Hance.
Hance famously joined the Browns in Pittsburgh after being claimed off the Jets practice squad back in January.
He had to introduce himself to most of his new Cleveland Browns teammates in the locker room before the team's Wild Card playoff game.
Signed as an emergency backup, Hance was pressed into service when Mike Dunn went down late in the game.
His work at guard on such short notice led Baker Mayfield to compliment him for keeping the quarterback upright.
But Mayfield wasn't sure who he was.
#Browns re-signed OL Blake Hance to a 2-year deal, per @gregauman. Hance was forced into action in the postseason, and Baker Mayfield said after that he met him in the locker room minutes before the game started.

"A guy named Blake" is back.pic.twitter.com/3BvnWYjR5A

— NFL Update (@MySportsUpdate) March 8, 2021
"Some guy called Blake" was how Mayfield referred to Hance in a post-game interview.
Everyone knew who he was when Hance took the field and played out of position against the Kansas City Chiefs.
Kendall Lamm and Jedrick Wills both incurred injuries, forcing the NFL guard to play left tackle.
Hance played it like a guard, pushing rushers outside and giving Baker Mayfield enough time to operate.
Offensive line coach, Bill Callahan, might incorporate that technique into his 2021 lessons, as it proved quite effective.
Hance's grit and courage earned him a bit of legendary status and a new 2-year contract from the Browns.
How Hance Made It To Cleveland 
Blake Hance spent the previous two years bouncing around practice squads.
He was projected to be an NFL guard, but he was the starting left tackle at Northwestern University in his senior season.
Kevin Stefanski probably knew that when he threw Hance in there against the Chiefs.
But it doesn't diminish the job Hance did with no practice and barely a week of NFL game experience.
Buffalo signed the former Wildcat as an undrafted free agent in 2019 but shuffled him off before preseason camp.
Hance was picked up by the Redskins, who cut him after the 2019 training camp.
#Browns and OL Blake Hance agreed to a 2-year deal per @gregauman pic.twitter.com/GdvfSry3SY

— MoreForYouCleveland (@MoreForYou_CLE) March 8, 2021
Jacksonville signed him to their practice squad, where he spent the rest of the season.
The New York Jets picked him up for their practice squad in September, before the Browns came calling.
Cleveland was dealing with Covid-related roster concerns and needed Hance to fill a roster spot.
But thanks to the virus issues, Hance only got one virtual practice in before gameday.
Mayfield's postgame interview helped elevate Hance's story to 15-minutes-of-legend status.
But it was Hance's solid play and clutch performance that endeared him to Stefanski and Andrew Berry.
Now he joins the league's best offensive line as they seek to go further into the 2021 postseason.