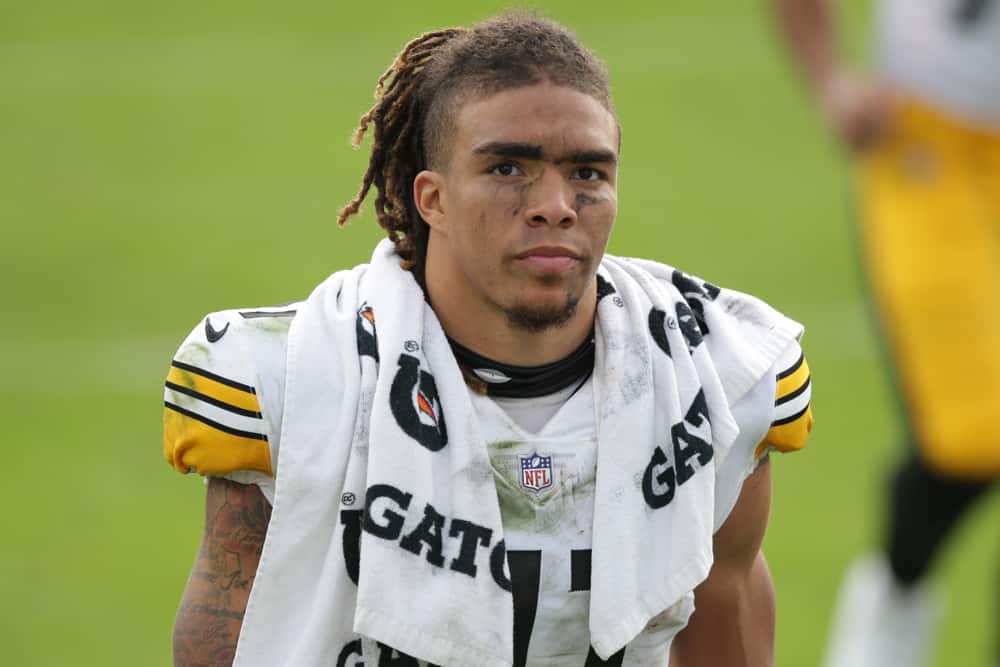 It is always a good time to gather intel on the Cleveland Browns AFC North foes, particular when the foe is the Pittsburgh Steelers.
An interesting report has surfaced stating that wide receiver Chase Claypool has diva tendencies.
Context
If you are thinking this is taken out of context or from a questionable source, consider the fact that it is on the Steelers own website at www.steelers.com.
Bob Labriola writes an analysis of the Steelers corps of wide receivers.
Regarding Claypool, he writes:
"Claypool didn't need very long to establish himself as a difference-maker, as a receiver capable of making plays down the field, and he was the offense's primary deep threat throughout the season. If there was a negative, it was that it seemed as though Claypool's diva quotient increased consistently over the course of his rookie season. Whether that turns into a problem or comes to be viewed in the future as growing pains will develop over time."
"Diva Quotient"
As Labriola speculates, Claypool's "diva quotient" could be immaturity.
The Browns saw his immaturity and an inkling of bad sportsmanship first hand after they beat the Steelers in the wildcard playoff game.
Here is the video…"The #Browns are going to get clapped next week" pic.twitter.com/vlhu9wvCqP

— Brad Stainbrook (@BrownsByBrad) January 11, 2021
This is not a good look especially for a rookie player.
Steelers Wide Receivers Creating An Image
We do not need to look any further than last season for another example of diva behavior among Steelers wide receivers.
JuJu Smith-Schuster danced on opposing teams' logos in pregame warm ups to increase his social media following.
Vonn Bell DID NOT like JuJu Smith-Schuster's dance.

Oh no no no no no 😳😳😳 pic.twitter.com/EbdxscHk1J

— Kara Lattanzio (@karamarie110) December 22, 2020
Supposedly, he never considered that to be unsportsmanlike or a distraction until he was finally told to stop doing it.
(And what took Coach Tomlin so long to nip that behavior in the bud anyway?)
We are also only a few years removed from Antonio Brown's behavior on the Steelers sidelines.
Coincidence
Could it possibly be a coincidence that these Steelers wide receivers show such behaviors?
It seems unlikely.
Maybe it is an unwritten part of the Steelers culture because it never seems to stop.
When one player leaves the team, another seems to show up and act out.
Chase Claypool
In Claypool's case, let's hope it is just immaturity.
13 touchdowns for the @steelers WR.

What a rookie season for @ChaseClaypool. 🙌 pic.twitter.com/kJvju4DPrs

— NFL (@NFL) March 5, 2021
He is only 22 years old and had a terrific rookie season for the Steelers.
Depending on what happens with JuJu Smith-Schuster, Claypool may have a bigger role with the Steelers in 2021.
This means if Smith-Schuster signs with another team, Chase Claypool will be more prominent.
We will see if his behavior continues to be diva-like or if he matures.