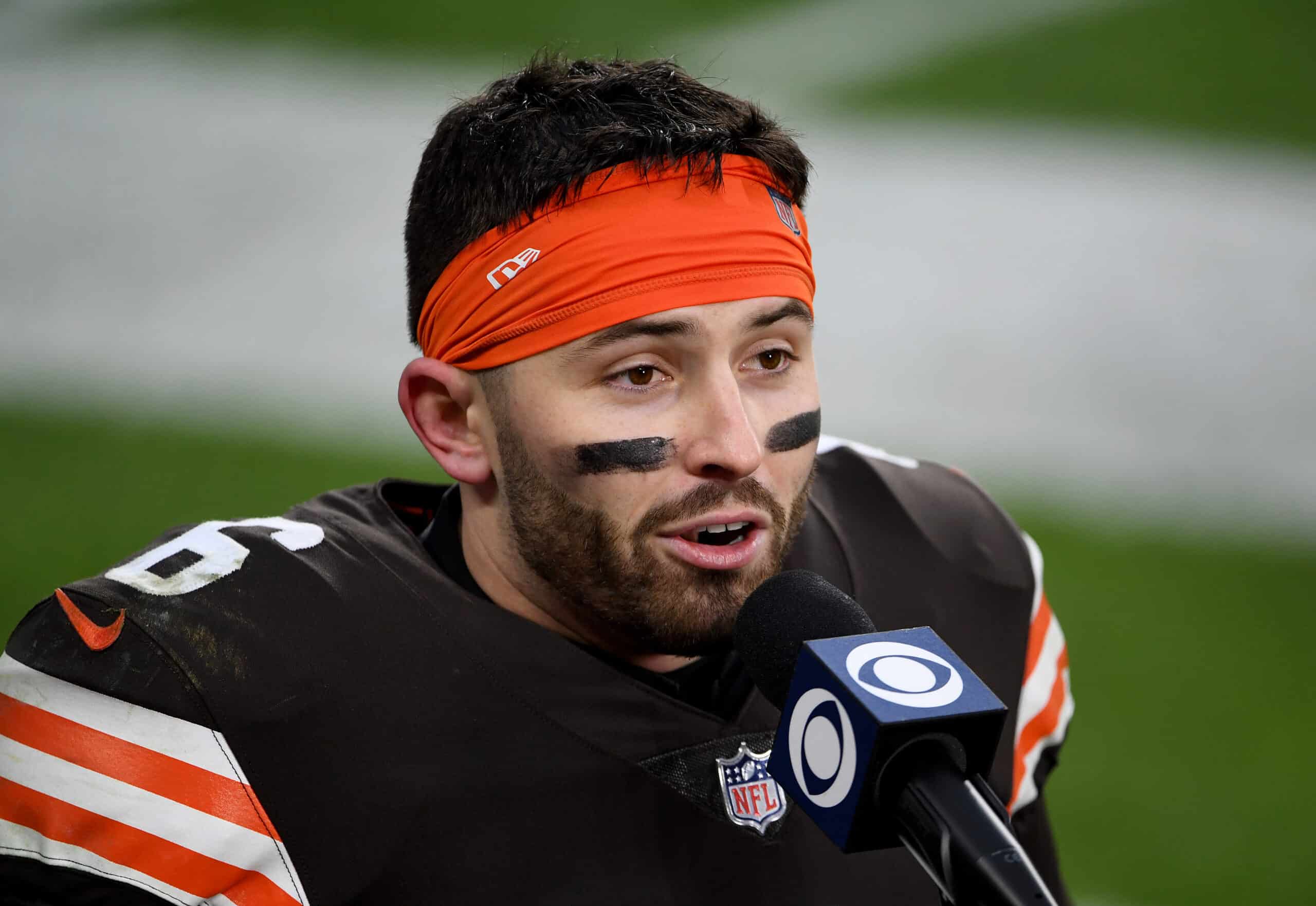 With all of the turmoil surrounding the Cleveland Browns this week, it was only a matter of time before Colin Cowherd weighed in on the situation.
To be fair, Cowherd is consistently critical of Baker Mayfield and has never been a fan.
He also never believed bringing Odell Beckham Jr. to Cleveland to play with Mayfield would be a successful plan.
Cowherd is correct on OBJ; this week pretty much proved his point.
When talking about Mayfield during his show, he dropped an interesting tidbit of information.
What Cowherd Said
Cowherd was talking about his perception of Mayfield's personality.
It is combative and knows only one way how to handle things; Cowherd says Mayfield has a chip on his shoulder that gets him into trouble.
In the context of that, Cowherd said that he knew for a fact that the Browns' front office told Mayfield to stop responding to him on social media.
"He had to be told by the front office, stop responding to Cowherd on social media."

"That's a fact." Cowherd said.
"If you're flying on Baker Mayfield airlines, you're always going to have more turbulence."

— @ColinCowherd on why the Browns' QB doesn't have a second gear: pic.twitter.com/MzVQ6sPtcl

— Herd w/Colin Cowherd (@TheHerd) November 4, 2021
Comparisons To Brady And Wilson
Having a chip on his shoulder does not make Mayfield unique, according to Cowherd.
He says Tom Brady also has one, but he knows how to manage teammates who are more emotional.
A current example is Antonio Brown.
Russell Wilson knows how to manage DK Metcalf.
Cowherd does not believe Mayfield has the skills to manage an emotional player like OBJ.
He also brought up incidents when Mayfield was in college or as a young player which do not have any bearing on the current situation.
Conclusion
Mayfield is never going to win Cowherd over.
The smartest thing the Browns' front office did was to give Mayfield that advice to disengage from Cowherd on social media.
Mayfield's leadership is now being tested, and he needs to have the support of his teammates.
#Browns left guard Joel Bitonio said he never saw a single incident between OBJ and Baker Mayfield that would have made him think things would play out the way they have this week

— Nate Ulrich (@ByNateUlrich) November 4, 2021
We will learn a lot about the character, grit, and talent of this team on Sunday afternoon in Cincinnati.
Cowherd is correct that this has been a distraction so if the Browns pull out a win, that would be a huge momentum shift.