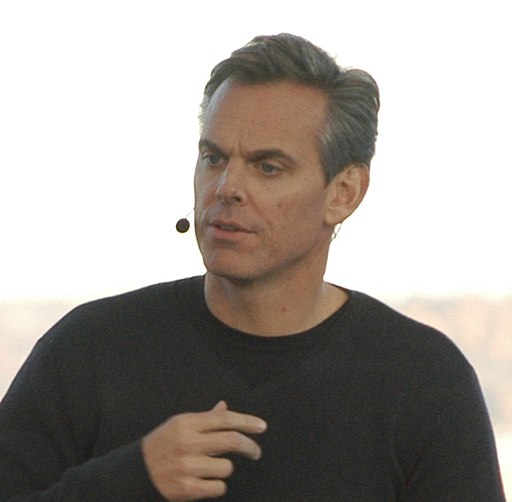 The Cleveland Browns have been quietly assembling an outstanding roster.
It started last year in GM Andrew Berry's first year in that position.
In the second year, it is becoming more obvious, and NFL media personalities are taking notice.
The latest to do so is Colin Cowherd.
What Cowherd Said
Browns fans know that Cowherd usually has plenty to say about the Browns, and most of it is regarding Baker Mayfield.
It is usually negative.
In this case, Cowherd is praising the Browns.
Between free agency and this draft — the @Browns have done a remarkable job improving their defensive talent. Really smart moves.

— Colin Cowherd (@ColinCowherd) May 1, 2021
Before the draft, Cowherd said that two things can stop the Browns from succeeding in 2021.
Those are injuries and Baker Mayfield.
Whether you agree with Cowherd's assessment of what can stop the Browns in 2021, there are a few things that ring true.
The Browns Aced Free Agency
Everyone knew the defense needed reworked, and the Browns' signing of Los Angeles Rams safety John Johnson III to a multi-year contract would have been good enough to give them high grades for free agency.
However, the Browns were not done.
They added Jadeveon Clowney, Troy Hill, Malik Jackson, and Takk McKinley.
All deals were done without breaking the bank, and these players expressed a real desire to come and play in Cleveland where they sense the culture and tide are turning.
The Browns Are Winning At The Draft Too
GM Andrew Berry has a poker face so no one is ever sure what he will do.
The rumor was that the 26th overall pick may be used on Notre Dame linebacker Jeremiah Owusu-Koramoah (JOK).
Berry picked Northwestern cornerback Greg Newsome instead when he fell surprisingly into the lower part of the first round.
Then, he got arguably the steal of the draft in the second round with JOK at the 52nd pick.
Berry traded up from 59 to 52 to get him, but this was a definite win for the Browns.
Last but not least in the third round, Berry nabbed an offensive player and the fastest man in the draft, Auburn wide receiver Anthony Schwartz.
The theme has been to select smart and versatile players who fit into the Browns culture and system.
On paper, Andrew Berry is winning.
Everyone knows that needs to translate into performance when the players get on the field.
In the meantime, Browns fans should enjoy the compliments from Colin Cowherd and some of his peers.