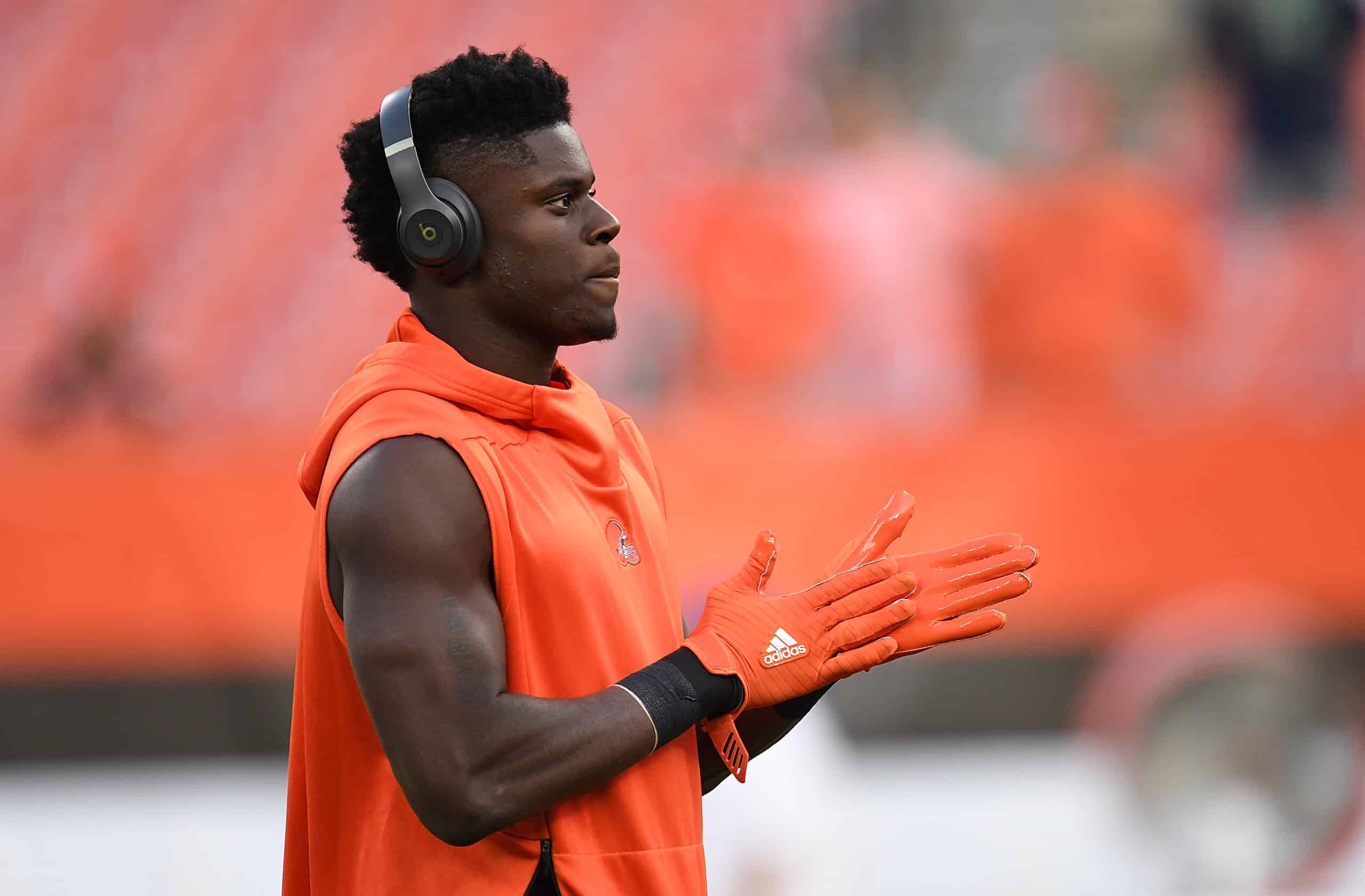 There is going to be a handful of Cleveland Browns position battles heading into training camp.
However, the competition for the No. 2 tight end spot might be the most interesting.
As of right now, two-time Pro Bowler Austin Hooper is penciled in as the starting tight end.
That is unlikely to change, but the No. 2 spot on the roster appears up for the taking.
Fans will certainly be interested to see which of the two tight ends looks more impressive in camp.
Njoku vs Bryant
Last training camp, then-rookie Harrison Bryant almost jumped Njoku on the depth chart.
The coaches were impressed by Bryant, but Njoku still managed to take the No.2 job.
Sadly, injuries sidelined Njoku early in the season and Bryant took over for him.
The injury bug has been something that has followed Njoku throughout his career.
Browns placed TE David Njoku on injured reserve with a knee injury.

— Adam Schefter (@AdamSchefter) September 14, 2020
Which is likely why the Browns felt they needed to draft Bryant in the fourth round of the 2020 NFL Draft.
They wanted depth at the position, but might've found a starting tight end of the future.
Last season, Bryant finished with 24 receptions, 238 yards, and three touchdowns in 15 games (nine starts) with Cleveland.
That is not a jaw-dropping stat line, but was actually better than what Njoku did on the field.
In 2020, Njoku recorded 19 receptions, 213 yards, and two touchdowns in 13 games (five starts) on the Browns.
It's worth noting that Njoku is below average on the field and adds drama in the locker room.
The trade saga is something that has followed Njoku for more than a year now.
2/2 About David Njoku's trade request today to the Browns, agent Drew Rosenhaus said: "It is in David's best interest to find a new team at this time."

— Adam Schefter (@AdamSchefter) July 3, 2020
The Browns did decide to accept Njoku's fifth-year option for the 2021 season.
An odd move for a player who has continued to be sidelined by injuries, below average when healthy, and his commitment to the team is certainly in question.
The last time Njoku was reliable on the field was in 2018, so possibly the Browns are hopeful he can return to that form.
It's unlikely to happen, but Bryant is only in his second year and didn't put together mind-blowing stats last season.
The 2021 season is obviously an important year for Njoku since it's his contract year, so there's an incentive for him to play well.
Who Wins The Spot?
At the end of the day, both players are likely going to be involved in the gameplan on a weekly basis.
However, it seems that Bryant has a slight edge for the No. 2 spot right now.
He is a younger player that has a legitimate shot at being a starting tight end going forward.
It'd be odd to see the Browns have Bryant sit behind Njoku for a season when they know it's unlikely Njoku will be back after the 2021 season.
They likely only kept Njoku as depth, while they continue to develop Bryant.
Honestly, it wouldn't be shocking to see the Browns attempt to trade Njoku at some point, assuming they give the No. 2 spot to Bryant.
It's not 2018 anymore and Njoku hasn't shown much improvement over the last few seasons.
He is a decent depth option, but the Browns should give the starting spot to Bryant who has more potential and has performed better on the field.