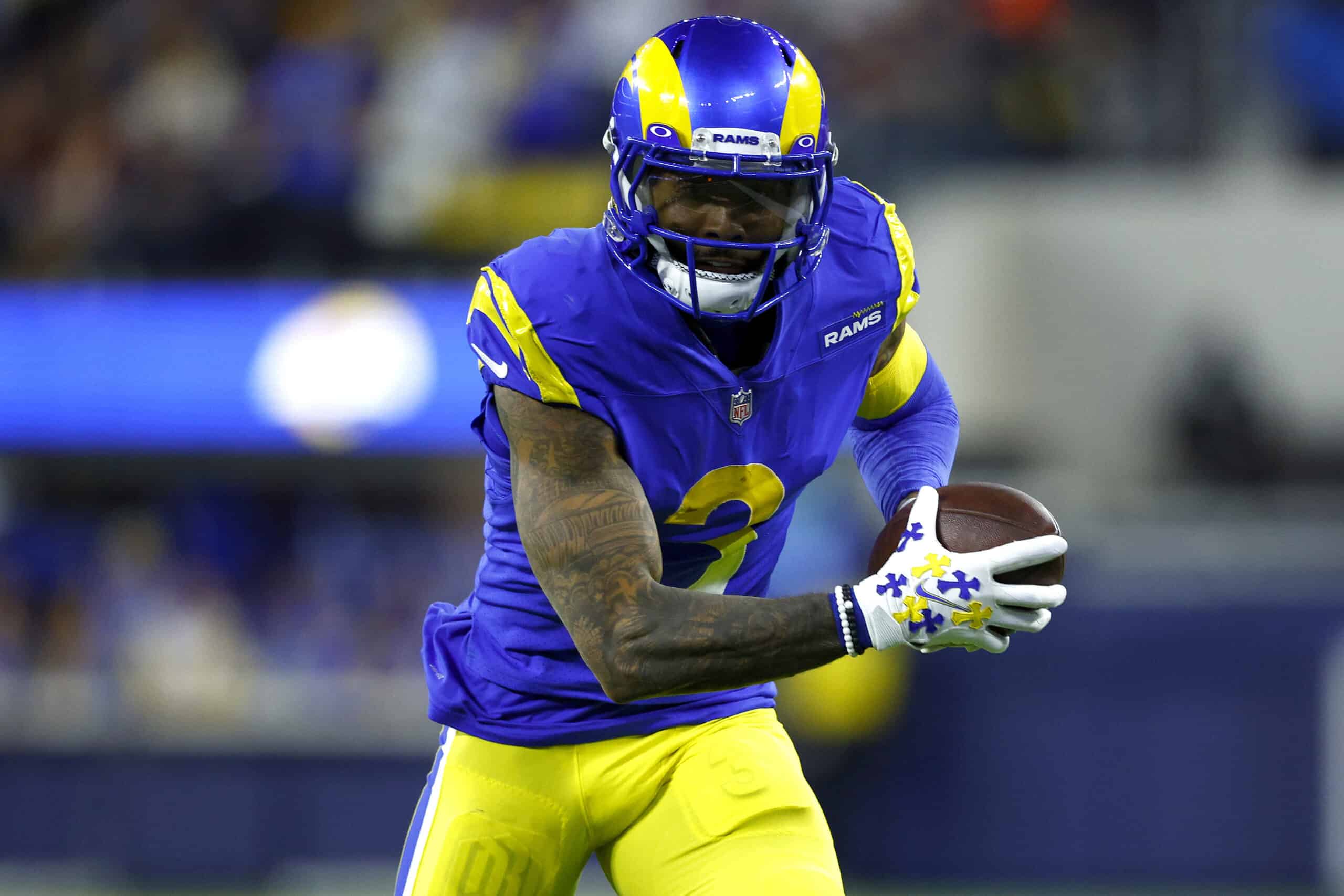 Cleveland Browns fans have watched closely as former wide receiver Odell Beckham Jr. began his journey with the Los Angeles Rams.
Thus far, through 9 games as a Ram (8 regular season and 1 playoff game), he has played well.
In the regular season, he has 27 catches out of 48 targets for 305 yards and 5 touchdowns.
He had an excellent game to open the playoffs against the Arizona Cardinals.
OBJ caught all 4 of his targeted passes for 54 yards and 1 touchdown.
PLAYOFF OBJ IS HERE 😳

(via @NFL)pic.twitter.com/U3rb8pBsTt

— Bleacher Report (@BleacherReport) January 18, 2022
And he threw a 40-yard pass in the game.
OBJ THREW this high-arching beauty on the trick play 🤩 pic.twitter.com/cKwMSl2wGr

— NFL on ESPN (@ESPNNFL) January 18, 2022
We can agree that OBJ is playing better than he was in Cleveland.
Some would say he is thriving.
Does this realization make the Browns look bad in comparison?
I don't think it does, and here are the reasons why.
1. Different Roster And Offense
Comparing the Rams to the Browns is like comparing apples and oranges.
They play in different conferences with different rosters and coaching staffs.
Los Angeles Rams wide receiver Cooper Kupp is having a career year winning the coveted triple crown.
He finished first in the NFL in catches, yards, and touchdowns.
Cooper Kupp just completed the best WR fantasy season in NFL history 🥇

👑 145 catches (1st)
👑 1,947 yards (1st)
👑 16 TDs (1st)

The triple crown 😳 pic.twitter.com/cnUautBJZg

— PFF Fantasy Football (@PFF_Fantasy) January 14, 2022
He is an accomplished WR1 so the pressure is off OBJ to carry the team.
Kupp is a primary focus for opposing defenses which opens the door for OBJ to make big plays.
He is, and always was, a player who thrived on big plays.
Matthew Stafford and the Rams run an exciting and powerful offense that have big-play potential on every snap.
They rival their franchise's predecessor while in St. Louis.
That was "The Greatest Show on Turf" of the Kurt Warner era.
2. He Was Mentally Checked Out Of Cleveland
He would never admit it, but his body language on the sidelines and on the field looked as though he was mentally checked out of Cleveland.
In direct contrast to the Rams, a lot went wrong with the Browns offense which no doubt made it a frustrating year for everyone including OBJ.
Knowing that his girlfriend Lauren Wood was expecting and residing in Los Angeles had to make being in Cleveland more difficult for him.
.@obj and his girlfriend Lauren Wood are expecting a baby ❤️ @brgridiron pic.twitter.com/LODrGcYdDg

— Bleacher Report (@BleacherReport) November 22, 2021
His time in Cleveland was filled with injuries and setbacks so it could be assumed that he reached a breaking point.
Rumors that he asked for a trade in the offseason imply that this was in the works long before his father posted the controversial 11-minute video on social media.
3. Change Of Scenery Can Revive A Career
Sometimes a change of scenery revives a career.
It is not a knock on the former team.
Tampa Bay tight end Rob Gronkowski's career got a second wind after his brief retirement and exodus from New England to Tampa.
Matthew Stafford is another example.
He is a veteran who spent his entire career in Detroit.
A trade to Los Angeles surrounded by new teammates has given him the fountain of youth.
Conclusion
Plenty of fans will disagree by saying his success directly correlates with how he was misused or underutilized in Cleveland, and you have a right to your own opinion.
However, I don't think it is fair to compare the OBJ we see on the field in Los Angeles with the OBJ we saw on the field in Cleveland who incidentally was coming back from a big 2020 ACL injury.
He looks better, fitter, and stronger; that could be a testament to his improved health or his mental and physical contentment with his new surroundings.