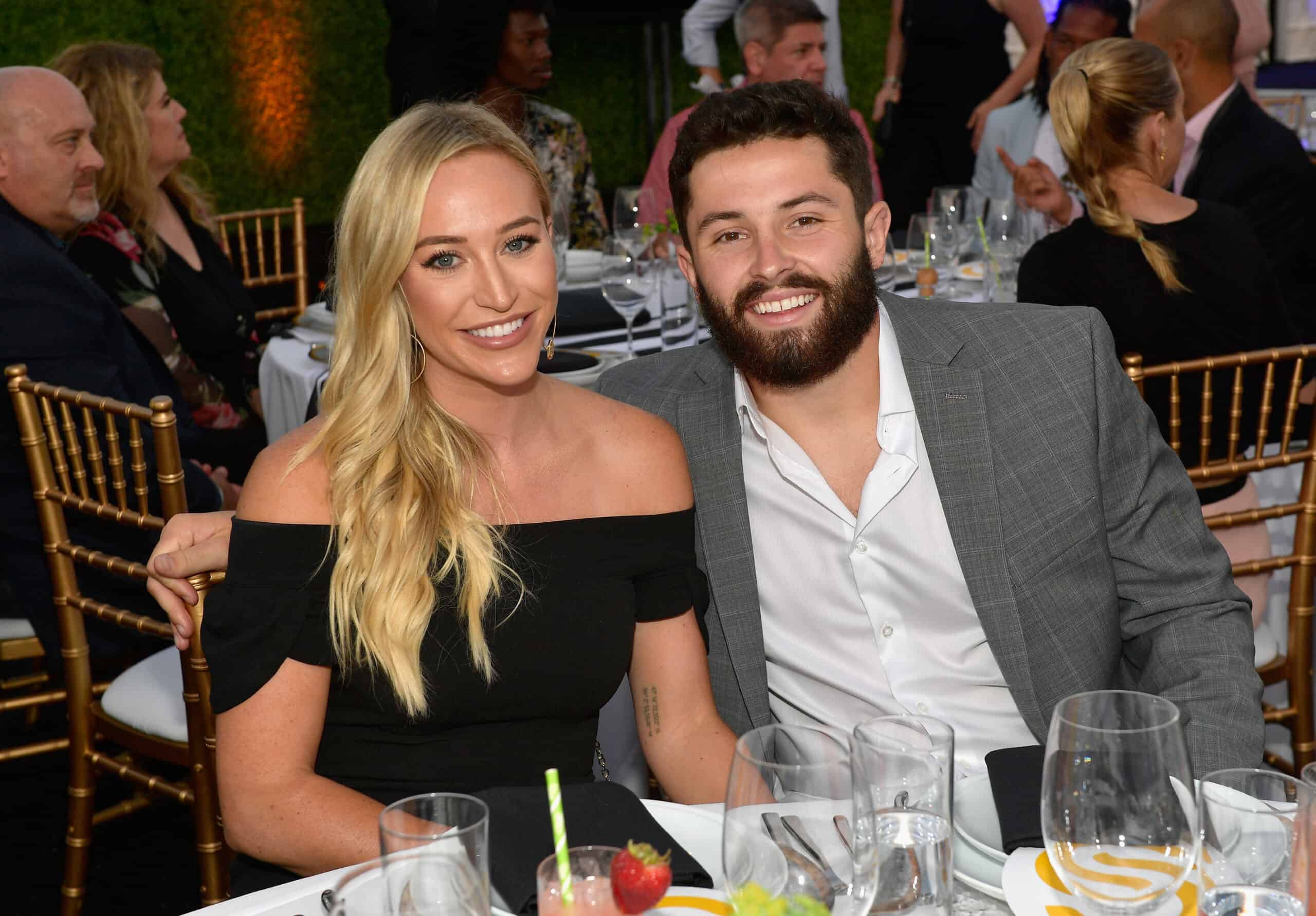 Like clockwork, each NFL season brings unexpected highs and agonizing lows.
Franchises that weren't expected to field a respectable team are suddenly one of the best in the league.
Other organizations that are picked to compete for a championship fall far short.
In 2021, the Cleveland Browns fall into the latter category.
An off-season that saw a bounty of roster improvement led to numerous prognosticators picking the Browns to win it all.
That hasn't happened.
Injuries, inconsistency, and COVID have decimated the team this year.
Cleveland Browns activate 8 players from COVID-19 list, including Jadeveon Clowney and Jedrick Wills Jr.https://t.co/0hShSzhBO7 pic.twitter.com/wrvdfMux3Y

— WKYC 3News (@wkyc) December 27, 2021
With two games remaining, Cleveland is 7-8 and sitting in last place in the AFC North.
As one of the leaders of the team, quarterback Baker Mayfield has taken his lumps this year as well.
After suffering a shoulder injury earlier in the season, he has regressed in all aspects of his game.
With only 15 passing touchdowns and 11 picks, Mayfield will end 2021 with some of the worst stats of his career.
The player that many writers believed would catapult the Browns to a championship instead has fallen far short of early projections.
Drawing a Line
Despite Mayfield's woeful year, he's not the only Cleveland player that has failed to live up to the hype.
However, some Browns fans apparently don't see it that way.
After throwing four interceptions in the Browns Week 16 loss to the Packers, videos surfaced of people burning their Mayfield jerseys.
Browns fans already burning Baker Mayfields jersey 🤣🤣🤣 *not my video btw #browns pic.twitter.com/lClvqr8AYZ

— Cool Jay ®️ (@cooljay__2) December 26, 2021
Additionally, Mayfield's wife, Emily, posted on social media recently that her husband has received death threats.
She says in her post that she is praying for, "…those of you who even think those thoughts, let alone type them out."
If you're sending death threats to @bakermayfield @emilywmayfield6 any member of the #Browns, or anyone else for that matter, you are not a browns fan. You're a sociopath. Please stop watching football. You need to spend your time figuring out how to be a better person. pic.twitter.com/EFprmKjMuT

— Brandon Ilarraza (@LastFallnDomino) December 28, 2021
Regardless of what one thinks about spouses or family members posting on social media, there is a certain line one shouldn't cross.
Fans are going to get upset when their heroes don't live up to certain standards.
However, wishing bodily harm or death on a player is unacceptable.
Instead of simply 'waiting until next year,' some "fans" take losing to an extreme and hide behind anonymity to disparage a player.
Threatening the life of an athlete is nothing new and it's not always losing seasons that fans get upset about.
he faced overt racism, even death threats, but went on to become one of America's greatest athletes ever, and always a lovely human being: Hank Aaron, with condolences to your family, may you Rest in Peace pic.twitter.com/XS3rfKnpCH

— Judy Woodruff (@JudyWoodruff) January 22, 2021
Anything that disrupts the status quo, or fails to meet the expectations of said fans, leads to an unbalanced mental state of extremes.
Without a doubt, die-hard sports fans live and breathe their teams.
They feel exhilaration when their franchise wins, depression when they lose.
Lost in all this is the fact that we get emotional about a game.
Ultimately, sports are not about life and death.  It's just entertainment.
While it's true that professional athletes are paid a lot of money, that money does not guarantee success.
At all times, fans need to remember that there is a person under the helmet.
Attached to that person are a spouse, children, friends, and family.
Common sense and decorum should be used when venting our frustrations at members of sports teams.