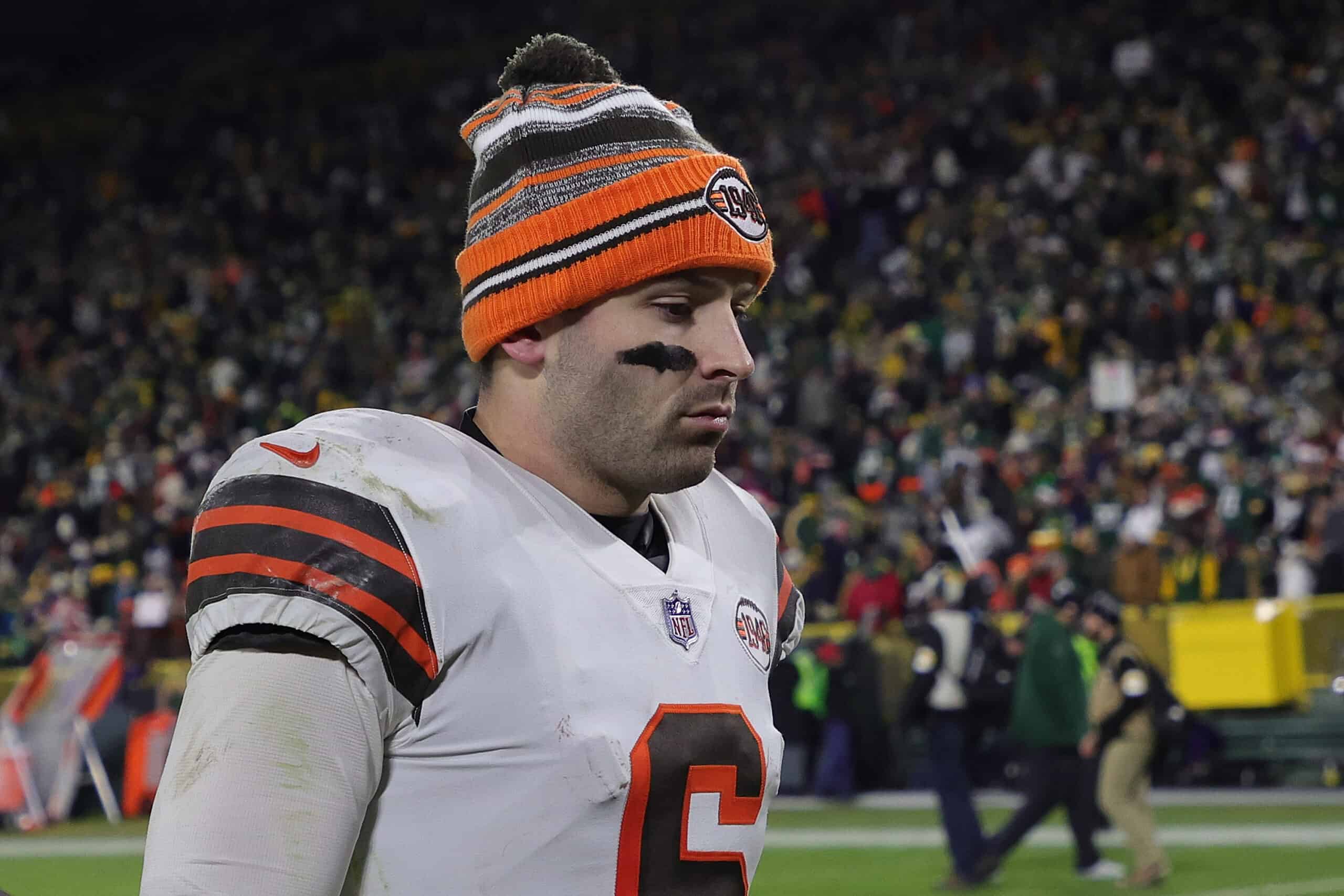 The Cleveland Browns fans are beyond frustrated with their team in 2021.
It has been an up and down year with more close games that ended in defeat than anyone cares to recount.
The most recent one, on Christmas Day, against the Green Bay Packers may have been the proverbial straw that broke the camel's back in terms of fans' support of quarterback Baker Mayfield.
If you think you had a bad Christmas just know that somewhere, someone got a Baker Mayfield jersey

— Beckett🔋 (@410Beck) December 25, 2021
Mayfield threw four interceptions in the game, the most by a Browns quarterback in nearly a decade since Brandon Weeden did it in 2012.
That is about 15 quarterbacks ago in the Cleveland Browns' esteemed history of starting quarterbacks.
Baker Mayfield threw 4 interceptions today, the most by a Browns QB since 2012.

Think about all the QBs the Browns have had in the last 9 years — none of them ever did it. pic.twitter.com/t3EB0Jtsoi

— StatMuse (@statmuse) December 26, 2021
Fans were extremely upset and took matters into their own hands to make themselves feel better about things.
How did they do this?
They got rid of their Baker Mayfield merchandise.
Housecleaning Posts On Social Media
One fan posted a video of his Mayfield jersey doused with lighter fluid and engulfed in flames.
Browns fans already burning Baker Mayfields jersey 🤣🤣🤣 *not my video btw #browns pic.twitter.com/lClvqr8AYZ

— Cool Jay ®️ (@cooljay__2) December 26, 2021
Another fan decided it was time to throw out the Baker Mayfield socks.
I'm done with #6 pic.twitter.com/8peOyIQCKV

— CLE4LIFE (@cleforlife2369) December 26, 2021
Maybe fans are finding this therapeutic.
How Is Mayfield Approaching Things
Mayfield and the Browns are trying to turn the page to Pittsburgh.
His Instagram post on Wednesday further proved he is not dwelling on his performance in the Packers game.
#Browns QB Baker Mayfield on Instagram: pic.twitter.com/GiyBGeQyQL

— Brad Stainbrook (@BrownsByBrad) December 28, 2021
"Bounce back. Far from finished."
Clearly, Mayfield believes he will play good football in the next two games.
The Browns must win both games against Pittsburgh and Cincinnati to have an inkling of a chance to get into the playoffs.
If Mayfield turns in a performance like the Green Bay game again in 2021, we can expect to see more jerseys and socks being thrown away or destroyed on social media.
Let's hope Mayfield redeems himself and gives Browns renewed hope in the waning games of the season.