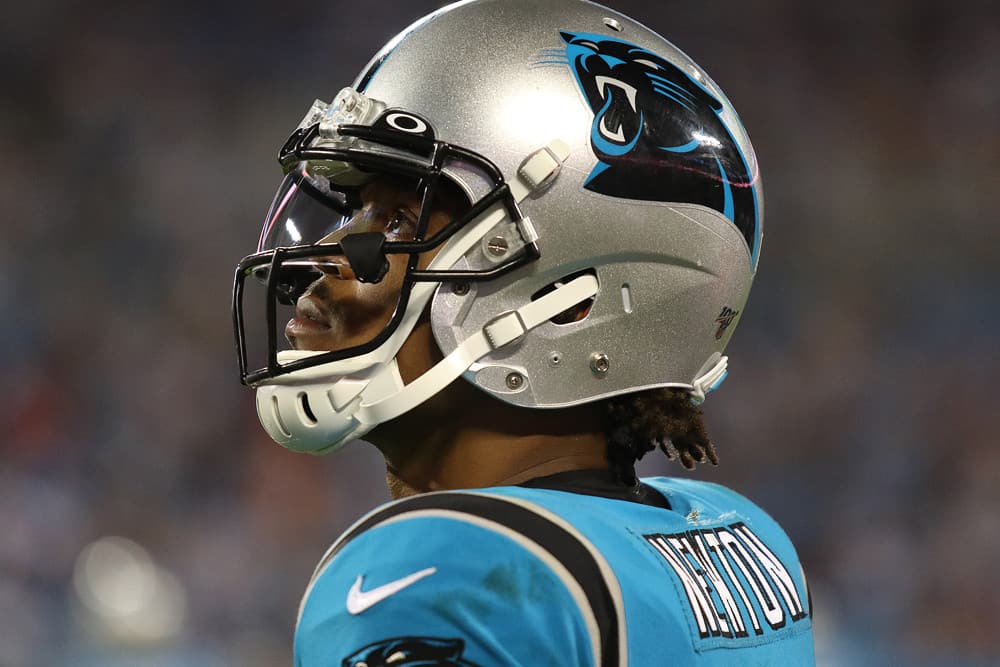 The Cleveland Browns drafted Baker Mayfield with the No. 1 overall pick in 2018 and he is entering the all-important third season.
How he performs in 2020 will determine if he is going to be talking about a long-term extension, or if the team plans to move on.
The front office made the smart decision to bring in Case Keenum as Mayfield's backup this offseason.
Yet two ESPN analysts in Dominique Foxworth and Marcus Spears appeared on Get Up and both agreed the Browns should make a big splash and sign Cam Newton.
Newton remains a free agent after spending his entire career with the Carolina Panthers.
Newton's Link to Cleveland
Some eyebrows have been raised recently with the photos and videos showing the former MVP working out with Browns wide receiver Odell Beckham Jr.
Odell Beckham Jr. got some work in with free agent Cam Newton.

(🎥: Cam Newton's IG) pic.twitter.com/JlaYZknHIb

— Everything Cleveland (@EverythingCLE_) June 15, 2020
Finding a workout partner is not the easiest thing to do right now so it may be nothing more than both of them being in the same place and agreeing to meet up.
However, Beckham may be catching passes from Newton and be left wondering how the quarterback is still unsigned.
How Newton Would Fit
The Browns are rolling with Mayfield at the start of the season.
That we know for sure.
Yet Foxworth and Spears bring up how Newton could be a legitimate challenger for the starting job and could help salvage a doomed season if Mayfield shows more regression in 2020.
The Browns are stacked with talent and have to maximize their chances of winning while all this elite talent is assembled.
Of course, this is assuming Newton plays up to his past levels and isn't dealing with any lingering injuries.
Mayfield could also come out and light it up, and there is also Keenum who has plenty of starting experience.
The argument in favor of Newton makes sense if he is just going to be out there on the free agent market.
If he is fine with joining as a backup there is no great reason not to sign him.
He would likely sign a one-year deal and that could mirror the minuscule deal Jameis Winston took with the New Orleans Saints.
Would Newton be happy with a $1 million deal?
Probably not, but he has made a lot throughout his career and could use 2020 to improve his stock by either earning a start or just dominating in practice.
This may all seem like a fantasy to some Browns fans.
But adding lots of talent at every position and encouraging competition is never a bad thing.
It was at the heart of Sashi Brown's plan, but the talent itself just wasn't there.
So should the Browns at least consider Newton?
Foxworth and Spears think so and if it is on a minor deal, the Browns would only be adding talent and experience to the team.
If Mayfield regresses, a legitimate backup plan would be in place.
We would also see if he is up to the task of keeping his job with some actual competition behind him on the depth chart.