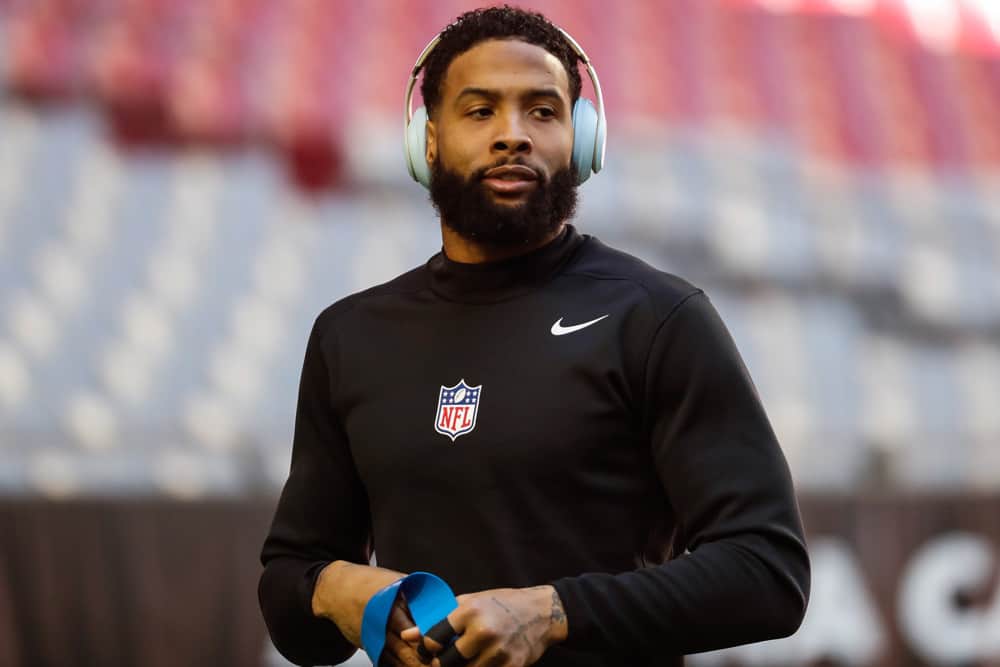 There are multiple areas that the Cleveland Browns need to improve upon to find success in 2020.
The organization struggled heavily on offense last year, but they've added plenty of talent during the offseason.
Also having Jarvis Landry and Odell Beckham Jr. back healthy is a must for this team.
Both players underwent surgery this offseason, so hopefully they will be ready to play by training camp.
Beckham recently posted a video of him working out with free agent quarterback Cam Newton.
Cam Newton getting some work in with Odell Beckham, Jr.

(🎥: Cam's Instagram). pic.twitter.com/3sbm3QcTIC

— Field Yates (@FieldYates) June 14, 2020
It's nice to see Beckham running routes and looking like himself again.
He battled through injuries throughout last season and it held him back at times.
Will Beckham Be Ready for Training Camp?
Landry is expected to return during training camp, but no timetable was given on Beckham's return.
Beckham underwent surgery to repair a core muscle issue in late January.
Running back Kareem Hunt underwent the same procedure and it took him eight weeks to fully recover.
During the offseason, Beckham has already posted multiple videos during his rehab process.
He has been given four months off to recover, so he should be almost fully ready at this point.
Both Landry and Beckham should be ready to play by the beginning of the regular season.
Browns fans should be excited about getting their two-star receivers back and fully healthy.
Can Beckham Rebound in 2020?
Last year was Beckham's first year with the Browns after being traded there in March of 2019.
He missed time during training camp due to injuries and had limited reps with quarterback Baker Mayfield.
Beckham hauled in 74 receptions, 1,035 receiving yards, and four touchdowns through 16 games last season.
It was a fairly solid year on paper, but not the kind of season that Beckham normally produces.
Being limited during training camp was likely part of the reason why Beckham struggled during his first year in Cleveland.
He was unable to get solid chemistry with his quarterback and it came back to bite him during the regular season.
The injuries held back Beckham as well, but he looks ready to play during his workout videos.
There is a good chance that Beckham is able to bounce back in 2020 after having surgery.
He is finally fully healthy and ready to show everyone that he is still a superstar receiver.
What's Next For Cam Newton?
The 31-year-old quarterback is still available in free agency after no organization decided to give him a chance this offseason.
The former No. 1 overall pick Newton played just two games for the Carolina Panthers last season.
Injuries have plagued Newton over the last few seasons, which is likely the biggest reason as to why he is still available.
Newton looks good during his workout video with Beckham, but maybe he is holding out until a starting quarterback spot opens up somewhere.
Sadly, the Browns don't appear to be a fit for Newton since they have Mayfield and signed veteran Case Keenum to a three-year deal this offseason.
It certainly does look nice seeing Newton throwing to Beckham, but sadly it's highly unlikely that the Browns decide to bring in Newton.