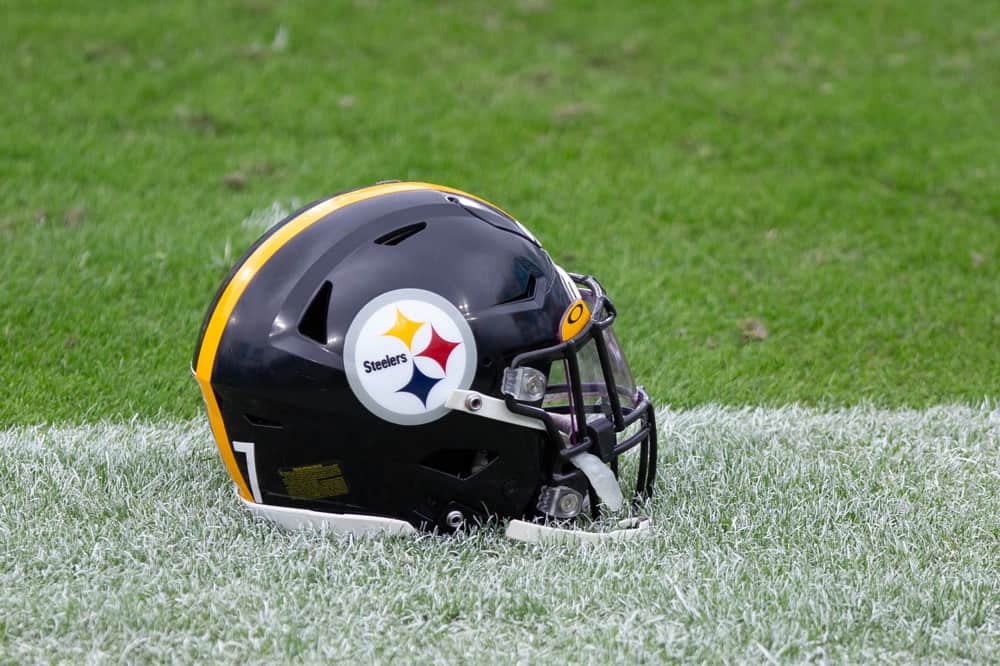 Cleveland Browns fans got two pieces of good news after this past weekend's 2021 NFL Draft.
The first was that the Browns were considered among the biggest winners and shrewdest in the draft.
Nearly every sportswriter assessing the team's draft as an "A" effort.
The second piece of good news is that perennial AFC North rival, the Pittsburgh Steelers, have been assessed low grades on the draft, most notably from ESPN's Mel Kiper.
.@ThePoniExpress and @ChrisMuellerPGH aren't the only ones slamming the Steelers for their draft. Mel Kiper isn't impressed, either. https://t.co/pvN9QvfIce

— 93.7 The Fan (@937theFan) May 3, 2021
Kiper's Take
It is not a surprise that Kiper's initial comment has to do with drafting a running back in the first round.
With the 24th pick in the #NFLDraft, we select RB Najee Harris. #SteelersDraft pic.twitter.com/uKyA7FqK0e

— Pittsburgh Steelers (@steelers) April 30, 2021
"I'm a big fan of Najee Harris (24) but am almost always against taking a running back in the first round. Round 1 is too valuable, and we've seen over the past decade that good running backs can be found in any round — or even as undrafted free agents. And when I look at this Pittsburgh roster, I see bigger holes. Offensive line, corner, edge rusher — could the team have gotten better value at another position?"
When the Steelers finally got around to drafting offensive linemen, Kiper did not understand the selection of Kendrick Green at 87th overall.
" I just don't see much value in Pittsburgh's class, and the offensive linemen they did take were picked too high."
Quarterback Plan
Kiper also cannot figure out how the Steelers continue to ignore their pressing quarterback issue.
Signing backup Mason Rudolph to a one-year contract does not seem to be a long-term solution.
"I haven't even mentioned that the Steelers still don't have a plan for life after Ben Roethlisberger."
Others disagree with Kiper on the quarterback situation believing that Ben will not retire if he has a great 2021 season.
Big Ben will retire after 2021 right? Not so fast https://t.co/XomSLhj26i #Steelers pic.twitter.com/7Q7v4gPO6A

— Steelers Depot 🧐 (@Steelersdepot) May 3, 2021
What's Important
It makes for good headlines that draft analysts of Mel Kiper's caliber like the Browns plans and do not understand what the Steelers are up to.
However, that does not equate to wins and losses when the 2021 season gets underway.
The most loaded roster on paper has to be ready to perform.
Time will tell how prudent all of the NFL teams, including the Browns and Steelers, draft decisions were.