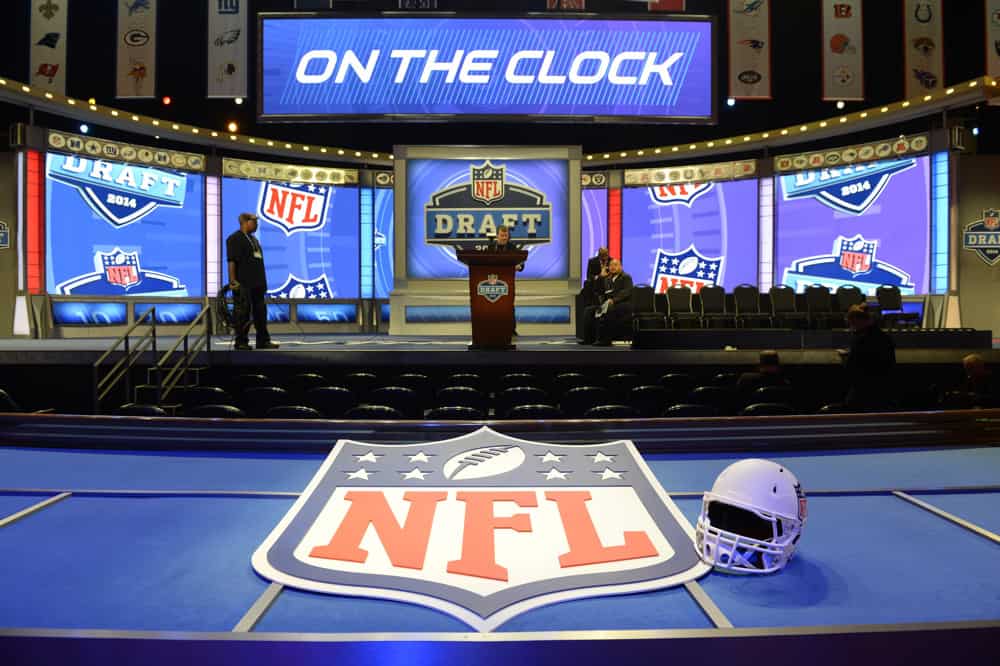 It is very difficult to get sports writers to agree on much of anything.
Yet, the Cleveland Browns managed to accomplish that very thing after this weekend's 2021 NFL Draft.
26 nationwide sports writers graded each team's draft, and all gave the Browns good grades.
The #Browns received an A from nearly every sports writer for their draft grade. pic.twitter.com/D19LPyShRc

— MoreForYouCleveland (@MoreForYou_CLE) May 3, 2021
The Browns Earned An "A" Overall
Only 4 of the 26 gave the Browns a grade below an "A".
Noteworthy among that group is Mel Kiper Jr. of ESPN who gave the Browns a B.
Here is a recap of the Browns draft picks:
Greg Newsome II, cornerback, 26th
Jeremiah Owusu-Koramoah, linebacker, 52nd
Anthony Schwartz, wide receiver, 91st
James Hudson, offensive tackle, 110th
Tommy Togiai, defensive tackle, 132nd
Tony Fields II, linebacker, 153rd
Richard LeCounte, safety, 169th
Demetric Felton, running back, 211th
Best In Class
Teams to earn an A+ in the #NFLDraft

🐻Chicago Bears
⚡️Los Angeles Chargers
🔸Cleveland Browns
🔹New England Patriots

See how your team graded👀⬇️https://t.co/g2nlDOhaia

— PFF (@PFF) May 2, 2021
The Browns joined the Chicago Bears and the Los Angeles Chargers as recipients of the best overall grades in assessments from multiple sources.
Obviously, the Bears earned rave reviews for landing a franchise quarterback in-the-making with Ohio State's Justin Fields as well as critical linemen help.
The Chargers drafted both offensive and defensive support to help the young team reach the next level.
Worst In Class
Only 5 F's were handed out by the writers.
2 went to the Green Bay Packers.
Given the hoopla surrounding the Packers and their MVP veteran quarterback throughout the draft, it is not difficult to figure out why that happened.
The Packers once again did not use a first-round pick for an offensive player.
That follows the team's pattern since 2012 with the exception of last year when they traded up to get quarterback Jordan Love.
2 went to the Houston Texans.
This is another organization in turmoil.
1 went to the Las Vegas Raiders.
Las Vegas Raiders GM knew Alex Leatherwood would be a "controversial" first-round pick. https://t.co/P9XYwufjdh pic.twitter.com/GsxCD1Sk6U

— AL.com (@aldotcom) April 30, 2021
Even NFL Network's Daniel Jeremiah did not know what to make of the Raiders' first-round pick, Alex Leatherwood, offensive lineman from the University of Alabama.
Jeremiah admitted that Leatherwood was not in the top 60 on his mock draft list; however, the Raiders selected him with their 17th overall pick.
The "A" grade for the Browns is good news; however, no one really knows how the team's draft class (or any team's) truly rates until the players actually get on the field.