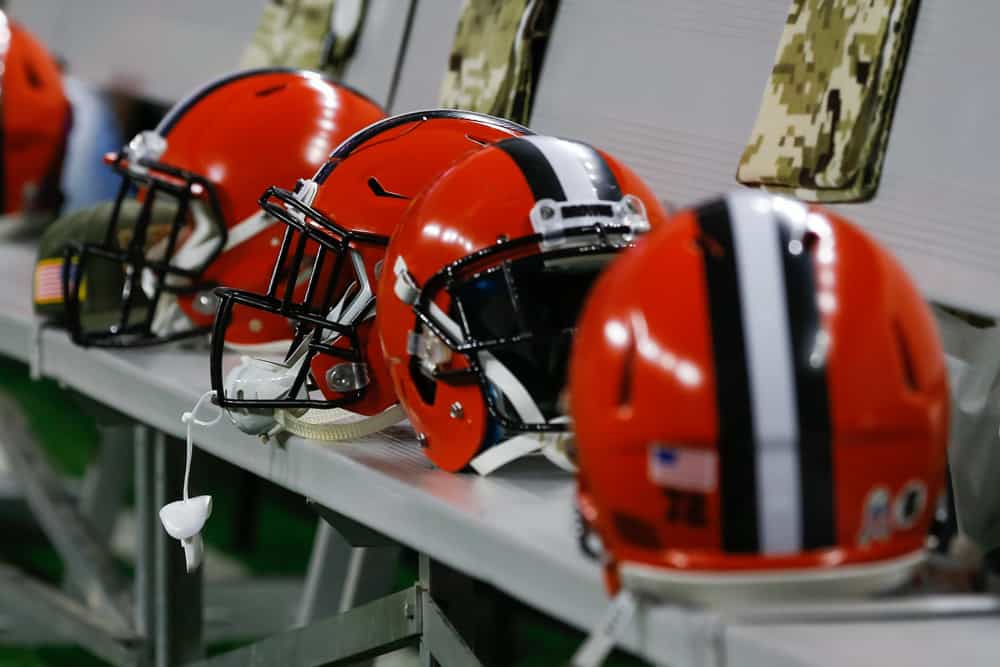 During times of peril and fear, people often look towards any ray of hope or optimism they can gravitate to.
The current coronavirus pandemic is a perfect example of that.
Day in and day out, the media, especially in the non-sports world, feeds us report after report about cases and deaths and a whole slew of things related to the disease.
It can certainly become overwhelming quickly, which is why we crave something else to read or hear about.
A pair of former Cleveland Browns have done just that and more.
Joe Thomas and Andrew Hawkins announced they are teaming up with Children's Hunger Alliance (CHA).
Toledo's Andrew Hawkins and former Browns lineman Joe Thomas, have announced a joint donation to Ohio based nonprofit, Children's Hunger Alliance (CHA), to feed children in Ohio communities that are being impacted by the coronavirus pandemic. They will match $50,000 in donations pic.twitter.com/jvPKYjzRoV

— Joe Nugent (@joenuge) April 8, 2020

This collaboration has been formed to give aid and relief to those who need it, specifically children in Ohio who are now going hungry as a result of COVID-19.
Per the CHA's website, their mission is "to ensure that children without access receive healthy food, nutrition education, and physical activity".
The statewide nonprofit organization, along with their community partners, have been doing just that since 1970.
Their site also says they were able to provide seven million meals and snacks to hungry children back in 2017.
Here is how the donations will work, per the Browns website:
"For every dollar donated, Hawkins and Thomas will personally match the donation up to $50,000 with a total goal of $100,000 raised by the Browns legends and their robust fanbase".
The new partnership is just the latest form of teamwork from Thomas and Hawkins.
They were teammates in Cleveland from 2014-2017.
Their relationship was not always peachy, however, according to an article from Forbes.
"My first perception of him was that he's a real dick," Thomas said. "He was keeping to himself a lot and not putting in an effort to make new friends or assimilate with the team."
Of course, the two now have their own podcast "The ThomaHawk Show".
The duo has been cranking out episodes via "UNINTERRUPTED", a media platform operated by LeBron James and Maverick Carter, since the start of 2018.
The show has quickly taken off and become one of the most popular shows on the platform.
As of this past December, over 100 episodes had been produced, and the two definitely have their share of fun.
.@Hawk practicing how he's gonna dap up @joethomas73 when the quarantine ends pic.twitter.com/QD5bmmUY63

— ThomaHawk (@ThomaHawkShow) March 27, 2020
Both men each have platforms on the NFL Network as well.
Thomas serves as an analyst during "Thursday Night Football" broadcasts while Hawkins does work in the digital and social realms.
This pandemic seems to have brought both the best and worst out of a lot of people across the U.S.
Many tend to grow selfish and only look after the well-being of themselves in times like these.
Thomas and Hawkins, however, have other plans and intend on bringing happiness to the community.
Their actions are certainly inspiring and show why they are so well-respected even outside of their podcast.
Others are also encouraged to help their cause!
To help support the former Browns' efforts, you can click on the link here.