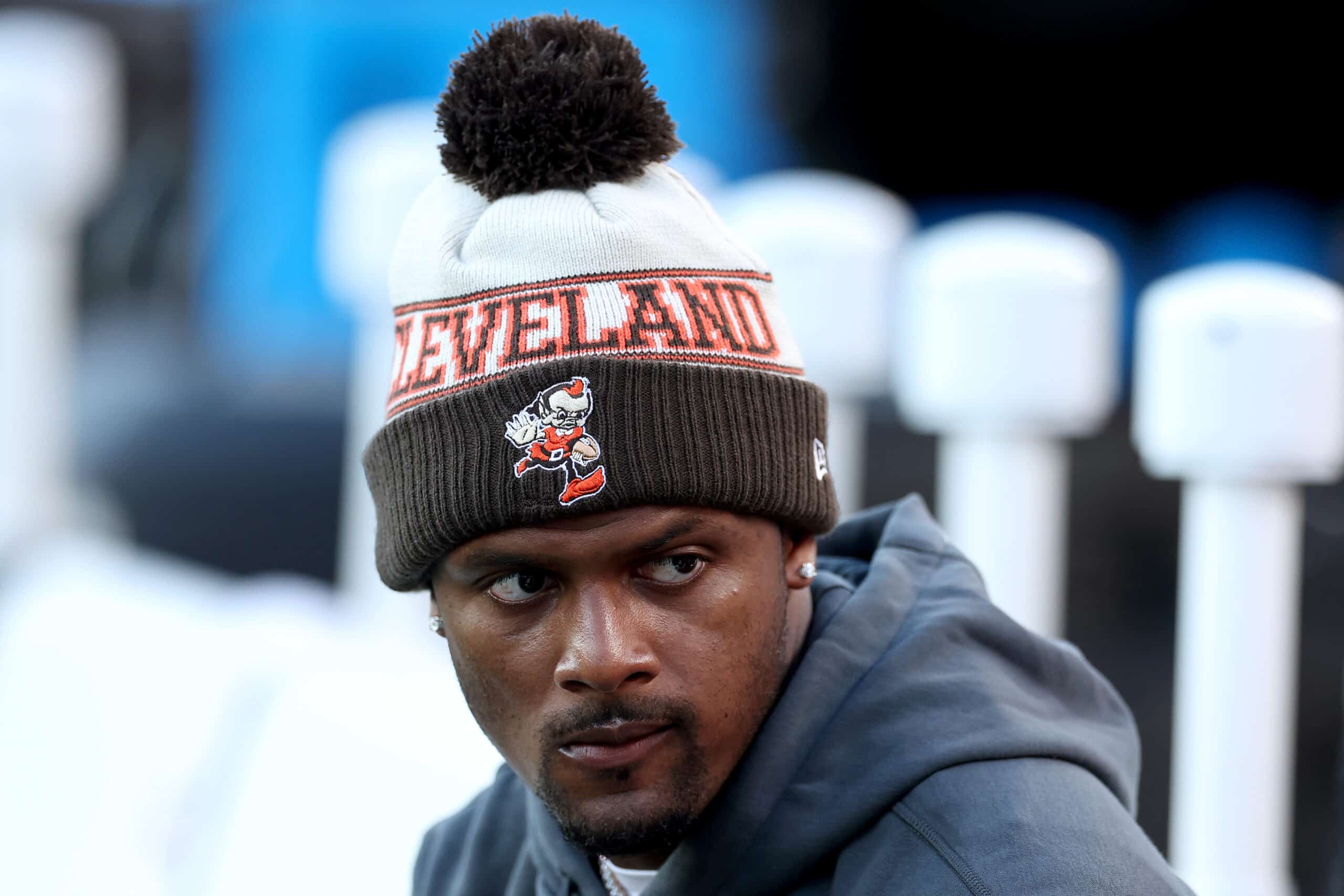 The Cleveland Browns have a complicated situation with Deshaun Watson.
His reputation had already taken a massive hit for the reasons we all know and won't discuss any further, and he entered the season with a huge target on his back.
Now, his work ethic, toughness, leadership, and even credibility have been put up for debate as well, which is something that hadn't happened before.
With that in mind, former NFL QB Brady Quinn didn't mince his words against Watson, calling him out for not playing and comparing him with someone who just got a $230 million trust fund and has no incentive to work.
He stated that everybody has medically cleared him to play and it has been his decision not to.
That's why Watson's private coach, Quincy Avery, went full steam at him for talking about someone he didn't know, to which Quinn trolled him by making a reference to Watson's massage parlor controversy.
Damn Brady Quinn is a savage pic.twitter.com/fPAQUAjkQz

— CLE4LIFE (@cleforlife2369) October 25, 2023
Holy crap, @Brady_Quinn just eviscerated @QuincyAvery, aka Deshaun Watson's personal apologist on social media. pic.twitter.com/Q2WZk2w1i7

— Clay Travis (@ClayTravis) October 25, 2023
Truth be told, no one wants any player to play through an injury.
Football players do it all the time; it's a physical sport.
But if Watson feels like he's not helping his team with his current level of play, that's valid.
Even so, that's not a good look for a guy who just got a massive payday despite being tangled up in legal turmoil and being away from the game for so long.
And while there might be something we don't know about this, it's going to be hard to turn the narrative around.