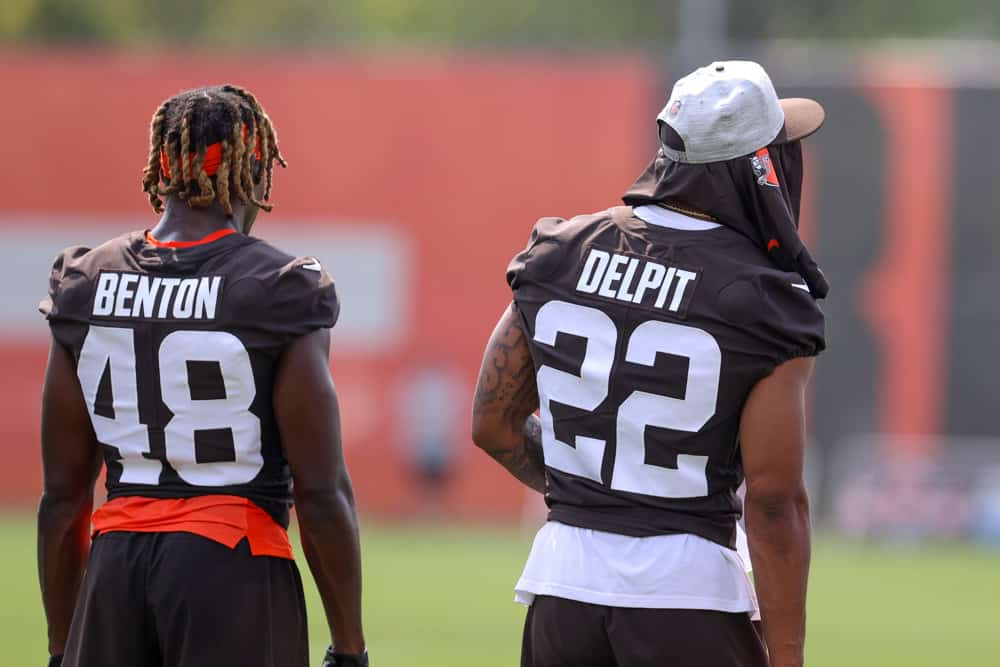 Last season, the Cleveland Browns did not begin Week 1 at full health.
Both defensive back Greedy Williams and safety Grant Delpit suffered injuries in training camp.
Sadly, those injuries ended up keeping both players sidelined for the entire 2020 campaign.
Things got worse for Cleveland when superstar wide receiver Odell Beckham Jr. went down with an ACL tear mid-season.
The Browns managed to rally together and make the playoffs despite significant injuries to these three players.
A year later, Cleveland will have these three back on the field for Week 1 against the Kansas City Chiefs.
Ready For Revenge
We've made it, Week 1 of the regular season is less than one week away.
The Browns have done a nice job of making sure their players have stayed refreshed in training camp.
Most of their starters skipped the first two preseason games and some barely played at all.
Cleveland made sure to give players days off and held some to mainly individual drills.
Despite that, both Delpit and Williams still suffered minor injuries during camp.
#Browns optimistic defensive backs Grant Delpit (hamstring) and Greedy Williams (groin) will work their way back into health by Week 1, per source. Cleveland excited about new-look defense but must get everyone healthy.

— Jeremy Fowler (@JFowlerESPN) August 30, 2021
Luckily, both injuries are viewed as minor and they'll be ready to play by Week 1.
As for OBJ, he has been held out of most team activities.
It's never easy coming back from a significant injury like an ACL tear.
However, OBJ has worked hard all offseason to get his mind and body right.
He put in the work and appears ready to take the field with his teammates against the Chiefs on Sunday.
Long Term Outlook
Let's be realistic, it's a long season and injuries are going to happen.
Both Delpit and Williams have suffered quite a few injuries in a short period of time.
That being said, fans should expect the Browns to be extremely cautious with them.
It sounds like OBJ, Williams, and Delpit are as close as 100 percent healthy as they can be heading into Week 1.
The biggest question is going to be how OBJ will respond after his ACL tear.
Although, he has looked quite incredible in training camp, so he might be back to his old form.
Absolute filth 🔥🔥 pic.twitter.com/0iGFlBtaW1

— Pat McAfee (@PatMcAfeeShow) August 30, 2021
Nonetheless, we could see the Browns lighten the workload on some players if the injuries start catching up to them.
They don't want to risk any long-term injuries on players, especially early in the season.
Fans should expect the Browns to be relatively careful with their injury-prone players early on.
It remains to be seen how these players will perform in 2021, but having them back on the field to begin the season is a huge plus to the roster.