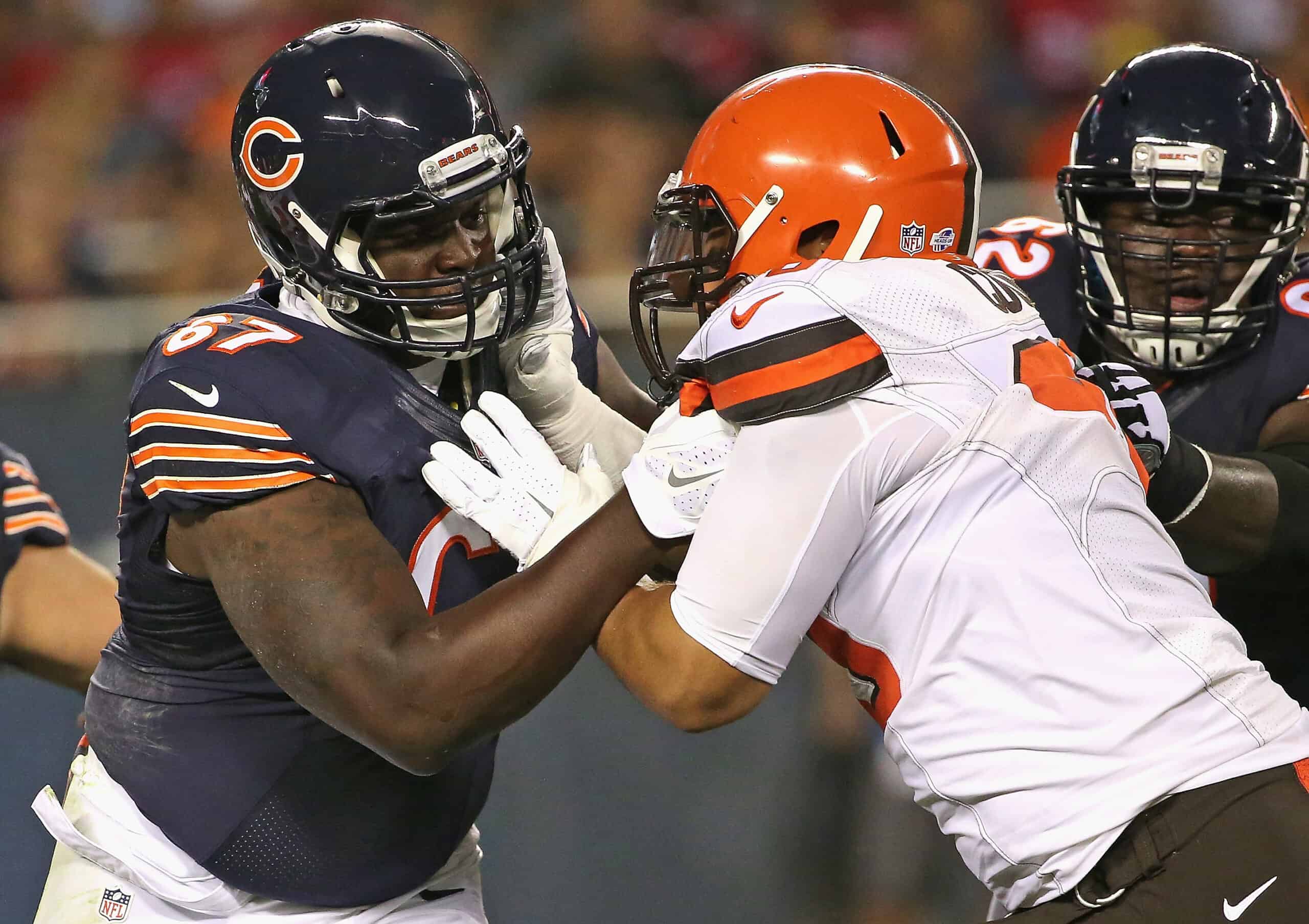 The Cleveland Browns take on the Chicago Bears in a matchup of 1-1 teams in this intriguing Week 3 game.
Arguably the Browns have not looked yet like the AFC frontrunner they are expected to be.
Meanwhile, the Bears finally have at least a temporary resolution to the starting quarterback issue that unfortunately came as a result of Andy Dalton's injury.
Justin Fields, the rookie out of Ohio State, will make his first NFL start in the state that loved him as a Buckeye but will have conflicting feelings about him being a Bear trying to beat the Browns.
👀🙌 @justnfields knows a thing or two about being a starting QB in the state of Ohio

cc: @OhioStateFB | @NFLonFOX pic.twitter.com/e9zPq63kx9

— FOX College Football (@CFBONFOX) September 22, 2021
As a buckeye fan, I want to see Justin Fields succeed in the NFL.

As a #Browns fan, I hope he has a miserable Sunday.

— bri (@breezyCLE) September 23, 2021
How To Watch Browns Vs. Bears
The game airs nationally on FOX at 1:00 PM EDT on Sunday, September 26, 2021.
The broadcasting team of Kevin Burkhardt, Greg Olsen and Pam Oliver will cover the game.
How To Listen Browns Vs. Bears
The four flagship stations for Browns football are:
On satellite radio, the Sirius XM Browns broadcast station is Channel 233.
Outside of Cleveland, the Browns radio affiliates are:
Akron
WAKR – 1590 AM
Akron
WONE – 97.5 FM
Canton
WHBC-AM – 1480 AM
Canton
WHBC-FM – 94.1 FM
Columbus
WTOH – 98.9 FM
Corry (Pa.)
WWCB – 1370 AM
Dayton
WHIO-AM – 1290 AM
Dayton
WHIO-FM – 95.7 FM
Dayton
WZLR – 95.3 FM
Dover
WJER – 1450 AM
Erie (Pa.)
WPSE-AM – 1450 AM
Erie (Pa.)
WPSE-FM – 107.1 FM
Fostoria
WFOB – 1430 AM
Geneva
WKKY – 104.7 FM
Jamestown (N.Y.)
WQFX – 103.1 FM
Lima
WWSR – 93.1 FM
Mansfield
WRGM – 1440 AM
Mansfield
WVNO-FM – 97.3 FM
Marietta
WJAW – 100.9 FM
Norman (Okla.)
KREF – 1400 AM
Sandusky
WMJK – 100.9 FM
Tulsa (Okla.)
KAKC – 1300 AM
Uhrichsville
WBTC-AM – 1540 AM
Uhrichsville
WBTC-FM – 101.9 FM
Wooster
WQKT – 104.5 FM
Youngstown
WKST – 1200 AM
How To Live Stream Browns Vs. Bears
Those interested in live streaming the game can access it on the following platforms: