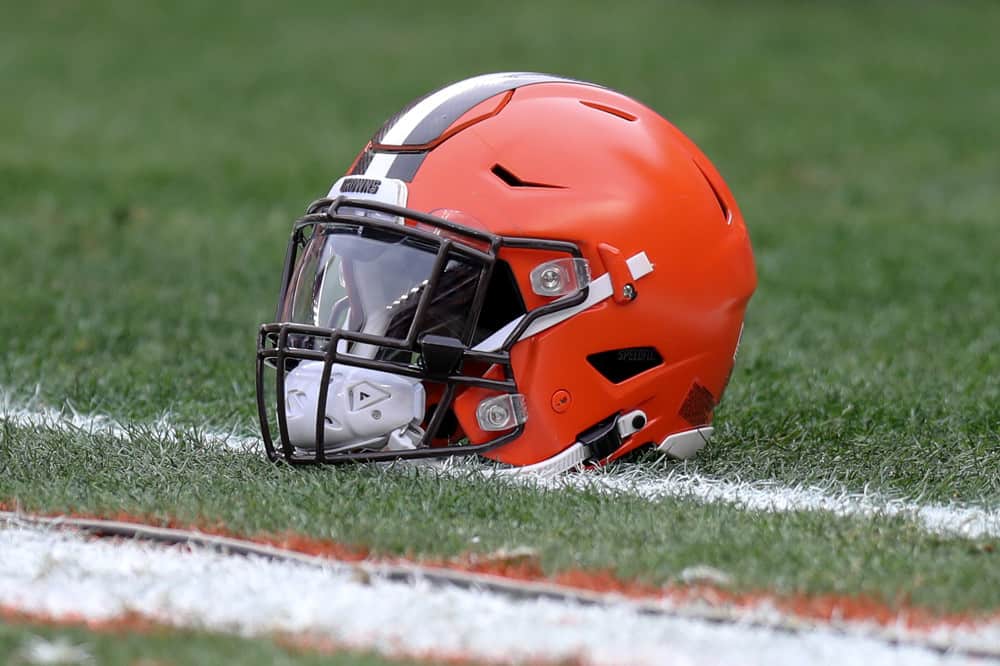 The Cleveland Browns have seen plenty of struggles throughout the 2019 season.
Surprisingly, they rank 10th in the NFL in red-zone possessions (41).
With that being said, they rank 15th in the league in red-zone touchdowns (22).
They also rank only 20th in red zone touchdown percentage (53.7%) this season.
Red Zone Passing
Baker Mayfield has seen mixed results in the red zone.
He has completed only 23 of 57 pass attempts inside-the-20.
He ranks near the bottom of the NFL, completing only 40.4% of his passes in the red zone.
With that being said, Mayfield has thrown for 157 yards and 11 touchdowns on those 57 attempts.
His biggest issues have come with his league-high three red-zone interceptions.
Red Zone Rushing
Nick Chubb has seen 75.9% of Cleveland's red zone rushing attempts.
He has turned 41 rush attempts inside-the-20 into 77 yards and 6 touchdowns.
Chubb has struggled closer to the goal line, as he possesses only two rushing touchdowns inside-the-five.
Dontrell Hilliard, Kareem Hunt, Odell Beckham Jr., and Mayfield are the only other players that have seen rush attempts in the red zone.
They have combined to take 13 rush attempts for 61 yards and 5 touchdowns.
Red Zone Receiving 
Cleveland has targeted 13 players in the red zone this season.
Jarvis Landry leads the team with 16 red-zone targets.
Overall, he has seen 29.6% of Cleveland's targets inside-the-20.
He has also been arguably the most efficient option, turning those targets into 10 receptions for 67 yards and 5 touchdowns.
He boasts 6 receptions for 30 yards and 4 touchdowns on 11 targets inside-the-10, as well.
Beckham has been the second most targeted player for the Browns in the red zone in 2019.
Still, his targets drop to only seven.
He owns only one reception for seven yards without finding the end zone inside-the-20 this season.
It's a bit odd to see Beckham struggle so much in the red zone, but there's no denying that Cleveland has found significantly more production from Landry in these situations.
Antonio Callaway, Damion Ratley, and Rashard Higgins are the other wide receivers that have seen targets in the red zone this season.
They have turned 12 targets into 4 receptions for 39 yards and 1 touchdown.
Landry is the only receiver that has found success in the red zone for Cleveland this season.
Tight end has been a different story for the Browns.
They have targeted five tight ends in the red zone in 2019.
Demetrius Harris has been the most targeted, recording one reception for two yards and one touchdown on six targets.
Ricky Seals-Jones, Pharaoh Brown, Stephen Carlson, and David Njoku have turned 6 red zone targets into 5 receptions for 36 yards and 3 touchdowns.
Cleveland hasn't targeted their running backs often in the red zone.
Chubb, Kareem Hunt, and Hilliard have seen only seven red zone targets in 2019.
They have posted 2 receptions for 16 yards and 1 touchdown on those targets, as well.
The clear red zone success has come through Landry and the tight ends.
The Browns haven't had many troubles getting to the red zone in 2019.
They need to be more productive once there, though.
While Beckham is the flashy option, Cleveland will have to change their approach to his routes in the red zone.
If not, they need to focus on their bigger options, meaning their tight ends.