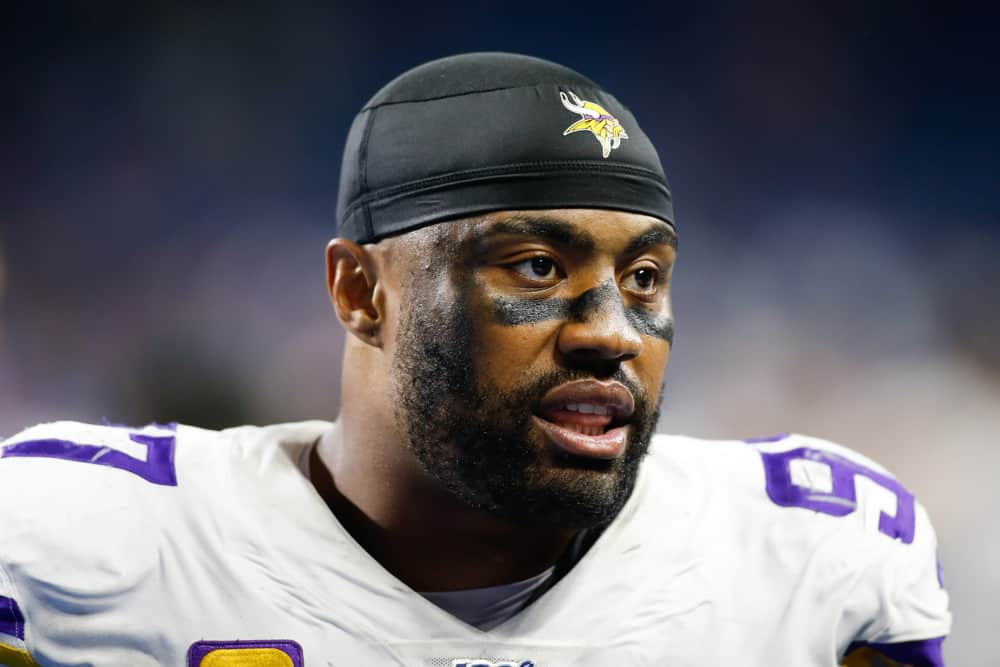 Not only are the Cleveland Browns reportedly out on Jadeveon Clowney, but Everson Griffen as well.
When the Browns restructured Olivier Vernon's contract, the door on Clowney coming to the Browns was shut.
However, many thought that the consolation prize could be the former Pro Bowl pass rusher in Griffen.
Griffen has a history with head coach Kevin Stefanski for their time with the Minnesota Vikings.
Instead, Mary Kay Cabot of cleveland.com has struck down those rumors.
Cabot made an appearance on The Ken Carmen Show with Anthony Lima on 92.3 The Fan and gave her insight on the situation.
"Bargain Basement"
Griffen is a 32-year old pass rusher that has made the Pro Bowl four times, including last season.
Along with Clowney, he remains on the market and appears to stay there for the time being.
When asked if Cabot thought the Browns would change their focus to Griffen, she did not hesitate.
"That would have to be a bargain basement thing.  They have never been interested in him.  Even though Kevin Stefanski has a history with him in Minnesota, they have not shown any interest in signing him.  It would have to be a last minute bargain basement thing."
Everson Griffen joins in, earning sack number 8 on the season.

That's 5 for the #Vikings defense today. pic.twitter.com/MYlGUp2T2s

— Sean Borman (@SeanBormanNFL) December 8, 2019
The End For Clowney
It has been reported that the Browns are out on Clowney, but the Browns Insider provided another nail in the coffin.
"I do think this spelled the end for Clowney," said Cabot. "Stranger things have happened. Things could change. On the front, that's the direction right now."
According to Cabot, Clowney had his chance to be a Browns but just didn't bite.
"They waited as long as they could for Jadeveon to make up his mind," said Cabot. "They made him two good offers. One for one year and the other a really good multi-year offer. He was not willing to accept at the time even though it seems his options are dwindling."
Rewarding Vernon
Vernon was originally scheduled to make $15.25 million (non-guaranteed), but by reworking his deal, he will now make $11 million.
That includes a $4 million signing bonus, ($6.75 million salary) and he has a chance to earn up to $13 million with incentives.
According to Cabot, this was a reward from the Browns.
"Basically, Olivier Vernon has been a good soldier this offseason," said Cabot. "They did not want to keep him waiting anymore. Camp starts in a couple of weeks. They rewarded him for being loyal to his team."
Big Splash
According to Cabot, the Browns were happy with their big splash on offense but were hoping to make another splash on defense.
That appears to not be the case, but Cabot claims that the Browns are happy with their haul and sees the possibility of there being "hidden gems" on the defensive side.
"They added guys like Adrian Clayborn, Andrew Billings, Karl Joseph, Kevin Johnson, Joseph Elliott, and Jordan Phillips," said Cabot. "They have added a lot of guys, a lot of role players. There are guys that can either start or play key roles in the rotation. If you look at that group, they have some hidden gems there."