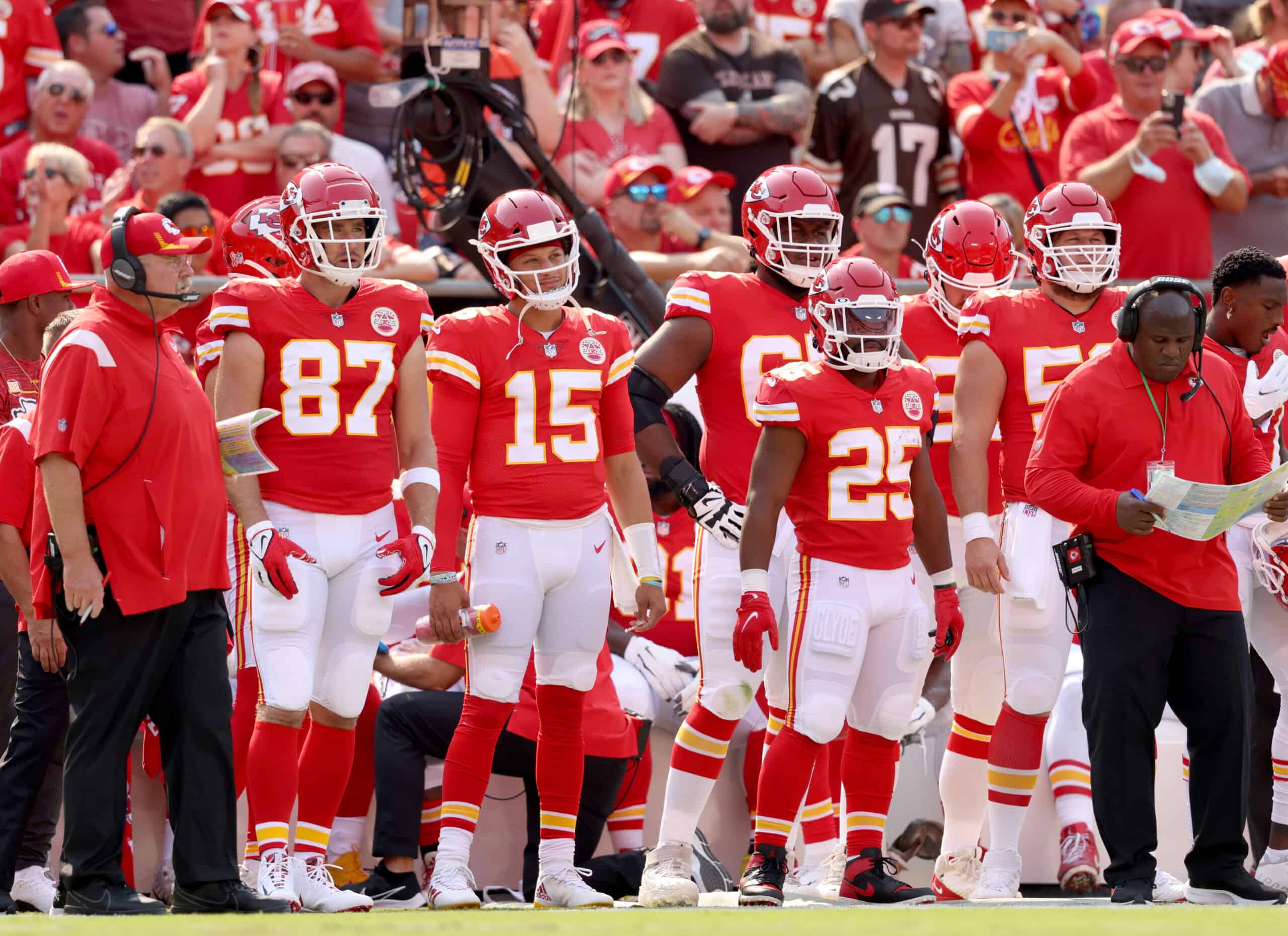 On Sunday, the Cleveland Browns and Kansas City Chiefs did battle in the first game of the regular season.
It was an action packed game where the Chiefs ended up coming away with a late victory.
Sadly for Cleveland, they were without safety Ronnie Harrison for a majority of the game.
Harrison was ejected from the game after shoving an assistant coach on the Chiefs.
NFLPA President and Browns' center J.C. Tretter was not happy with Harrison's ejection.
The Right Move?
Harrison did shove a coach, which would normally result in an ejection.
However, it came as a retaliation after Harrison was first pushed by the assistant.
Tretter was upset that Harrison was ejected and nothing happened to the coach.
#Browns C JC Tretter, NFLPA president, on S Ronnie Harrison's ejection: "Obviously Ronnie can't retaliate, you can't be the second one in those incidents, you're always going to get called for that. But we can't have opposing coaches putting their hands on opposing players."

— Marla Ridenour (@MRidenourABJ) September 13, 2021
Not only was the assistant not ejected, but he is not facing a fine or suspension of any kind.
It is not a good look for the league that is supposed to be protecting their players.
The push from the coach was likely caused by Harrison accidentally stepping on a Chiefs player.
It did look like a legitimate accident, but regardless the coaches shouldn't be putting their hands on the players.
Both people should be held accountable for their actions.
What Happens Next?
It's uncertain whether or not Harrison will receive any other type of discipline.
Obviously, Harrison should try and control his emotions, but the coaches should be held accountable as well.
Both parties should've been ejected from the contest after the incident.
Possibly, the fact that Tretter is the NFLPA President might hold more weight when he brings this to the league.
At the end of the day, the coach is unlikely going to be fined or suspended.
While Harrison was forced to miss the majority of an important game.
It sounds like Harrison will be allowed to play in Week 2, but still a frustrating situation for Browns fans.
The coaches should be held to the same accountability as the players on the field.