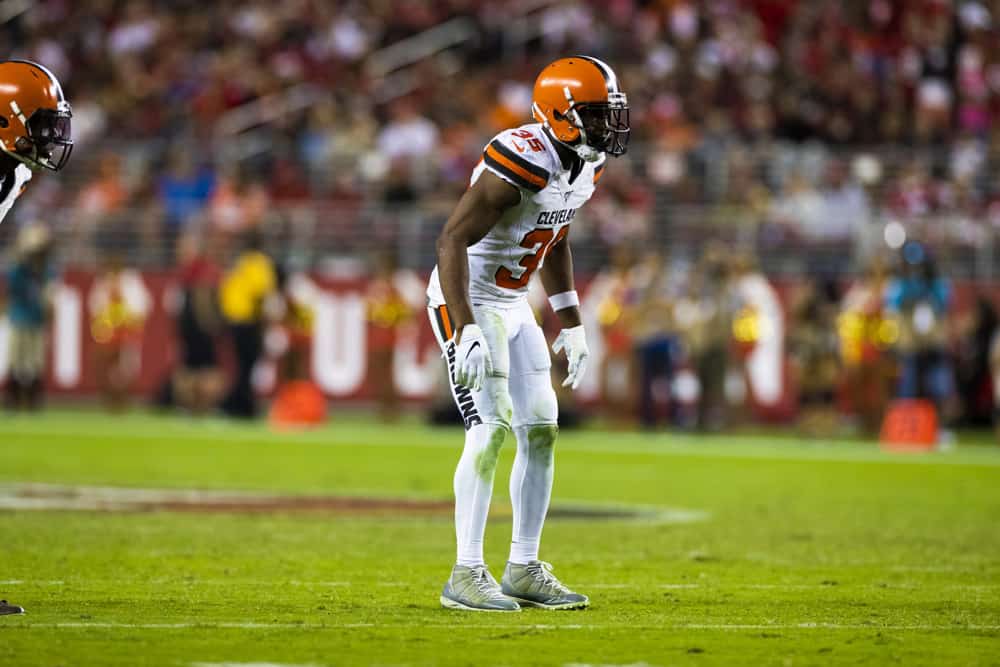 After a disappointing performance against the Denver Broncos on Sunday, the Cleveland Browns' starting safety Jermaine Whitehead lashed out on Twitter.
In response to Dustin Fox, who tweeted, "Whitehead's effort tackling today is a joke," Whitehead inappropriately snapped back, "Come get it in blood [expletive] made [expletive] lil boy. I'm out there with a broke hand … don't get smoked [expletive] [expletive] cracker."
things seem fine pic.twitter.com/9yhuEaUP4o

— Matt Kirchner (@MKirchner12) November 4, 2019
He responded to other Twitter users, as well. Some responses included what seem to be death threats.
Whitehead tweets, "Don't get shot at lil [expletive] … can you whoop my [expletive] … [expletive] football … let me know when you need the address."
More directly, he tweets, "[I'm going to] kill you [expletive] … that's on blood."
The tweets have since been removed from Twitter, but screenshots are forever.
Browns player Jermaine Whitehead just got his twitter suspended 15 min after losing to the Broncos.

Things are going well! pic.twitter.com/yPVPOwtHVW

— Sports Nation Ohio (@SN_Ohio) November 4, 2019
Unsurprisingly, the Browns released Whitehead on Monday.
A Browns' spokesperson issued this statement:
"Jermaine Whitehead's social media posts following today's game were totally unacceptable and highly inappropriate. We immediately spoke with Jermaine upon learning of these comments. The Browns in no way condone that type of language or behavior. This matter will be further addressed internally."
— Andrew Gribble (@Andrew_Gribble) November 4, 2019
The former Auburn Tiger played 100% of the Browns' defensive snaps this season. He recorded 27 tackles, 17 pass breakups, and 1 interception.
With the Browns' defense already struggling to defend the pass (and the run), Whitehead's absence is significant.
The 10-year veteran out of Georgia Tech, Morgan Burnett, will likely start at strong safety in Whitehead's place.
As the Browns continue to struggle through the 2019 season, the back-half of their schedule is very important for both Freddie Kitchens and Baker Mayfield.
The team is clearly frustrated. The locker room is not under control. Kitchens must establish order before it's too late.
If the Browns continue to struggle, Kitchens will be fired. Mayfield has slightly more job security, but Cleveland is calling for a replacement QB, as well.
Whitehead's frustration is only one symptom of Cleveland's failing organization.
Unless the Browns quickly establish comradery, their season is doomed.