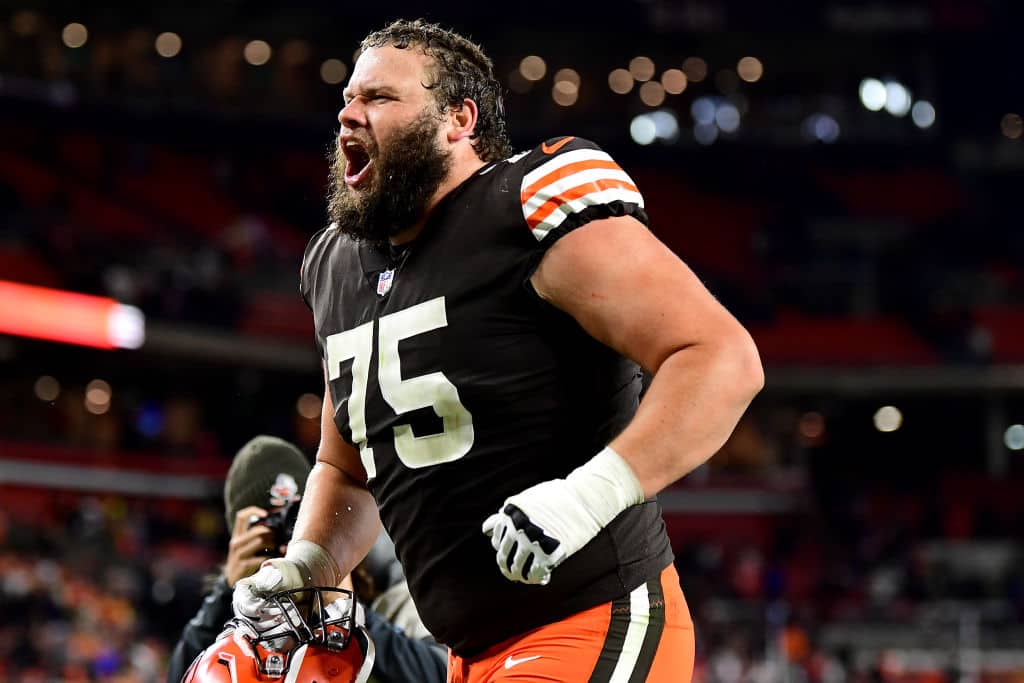 The NFL Pro Bowl has implemented a new set of events instead of playing the game.
Once it became clear the players were not going to play hard in the game, a change needed to be made.
So the Pro Bowl Games were created this year, in what is a bunch of different skills contests.
This would give the fans a chance to see their favorite players do something that does not include football.
One of the interesting contests was called "Lightning Round" where players from each conference would square off in a three-part elimination challenge.
There was no one more impressive in this contest than Cleveland Browns lineman Joel Bitonio.
He was seen showing off an elite set of hands, that almost no one knew he had.
let's goooooooo!! 🔥 @JoelBitonio#ProBowlGames on ESPN pic.twitter.com/WVs4qb6U44

— Cleveland Browns (@Browns) February 3, 2023
Catching punts are not easy to do, let alone doing it with one hand.
Bitonio showed off his athleticism, which in part has made him such a great offensive lineman all these years.
It might be time to throw in some trick plays for Bitonio if he can make catches like this.
In another contest, Bitionio also showed off his arm and accuracy.
Joel putting the AFC on his back for the Lightning Round W! 👏

Peyton giving him props for that toss 🏹#ProBowlGames on ESPN pic.twitter.com/WxbZBz79vG

— Cleveland Browns (@Browns) February 3, 2023
He was able to hit that small target and help the AFC win this contest.
These Pro Bowl Games seem to be a resounding success after just one day.
There are still plenty more events going on this weekend in which more Browns players will be featured.
If we are going to learn anything this weekend it is that these NFL players can do far more than just play football.