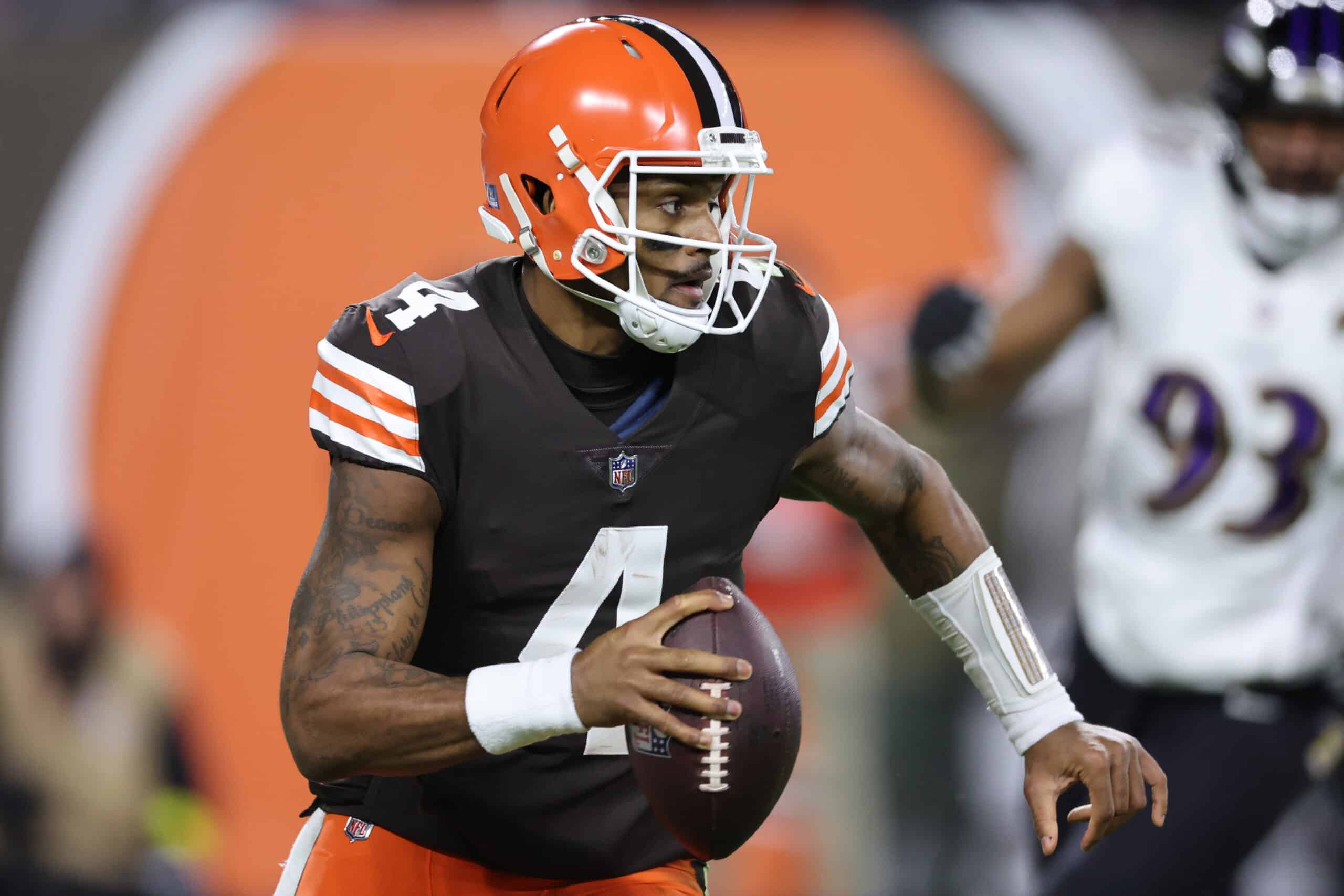 Before the 2022 season, the Cleveland Browns signed Deshaun Watson to a five-year, $230 million contract.
At the time, and still today, many Browns fans are irritated with the organization about this deal, considering Watson's lack of production in 2022.
However, as one Browns fan puts it, it could always be worse.
For those that keep saying the Deshaun Watson deal was terrible or the worst ever… 🤦‍♂️

Look what Denver has done! ⬇️#Browns x #BroncosCountry pic.twitter.com/SpswNb5TOF

— BROWNS OR DIE 💀 (@BrownsorDie) February 3, 2023
The Denver Broncos look like they are going all-in on the 2023 season, similar to what the Los Angeles Rams did in 2021.
Effectively, they traded six draft picks and three current NFL players to acquire Russell Wilson and Sean Payton.
After being traded to Denver, Wilson had one of, if not the worst statistical season of his career.
With the newest acquisition of Payton as their head coach, the Broncos will look to turn it around next season.
It shouldn't be difficult for them to play better than they did this year, considering they ended the season with a 5-12 record.
Will the Browns find the same fortune?
Although he played in just six games in 2022, Watson led the Browns to a record of 3-3.
The hope is that, with a full offseason, training camp, and preseason, Watson will make a marked improvement, and the Browns will get back on track next season.
For the Browns' front office and fans' sake, we're hoping that is the case.
The Browns and Broncos are in a similar situation at the moment.
They have paid massive contracts to big-time quarterbacks who have yet to prove their on-field worth to the organization.
Who will make a bigger difference to their franchise in 2023?