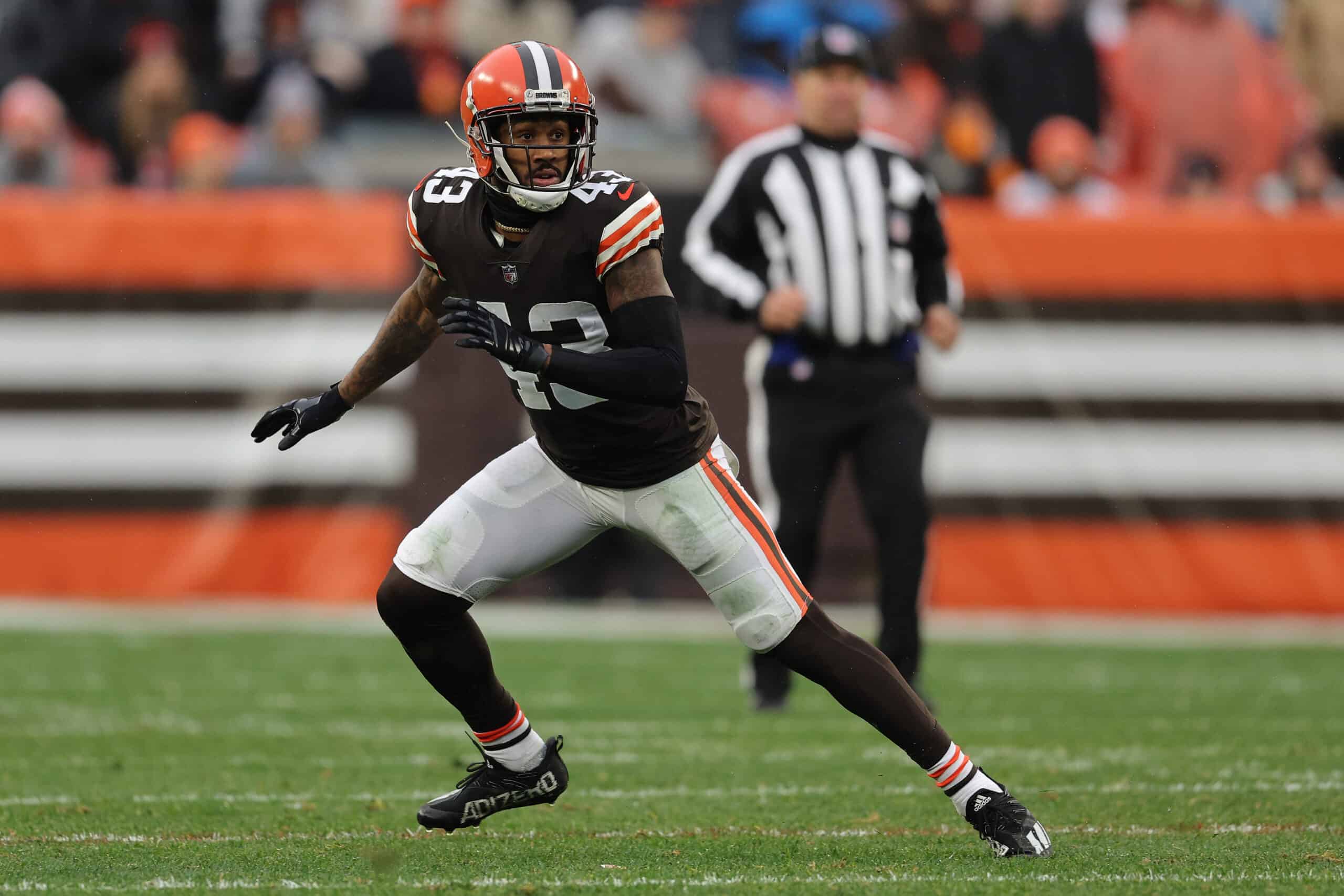 If you thought this NFL offseason couldn't get any stranger, you'd be wrong.
Surprise trades and free agency signings have happened left and right, leading to a change in the landscape across the league.
One name involved in rumors as of late is wide receiver Odell Beckham Jr.
The former Cleveland Brown, fresh off a Super Bowl victory, is facing a season of rehab after tearing his ACL.
Some believe it is a possibility he could return to Cleveland.
One of those folks is Browns' safety John Johnson.
Per one of his recent Instagram live feeds, Johnson said "OBJ coming back.
You ain't hear it from me though".
#Browns John Johnson on Instagram live: "OBJ coming back. You ain't hear it from me tho."

— Brad Stainbrook (@StainbrookNFL) March 24, 2022
That would be, well, quite the headline if Odell returned.
It would solidify that any issue he had in Cleveland came mostly with the play Baker Mayfield, not the team.
Is it Possible?
Mary Kay Cabot of Cleveland.com recently reported that the door for an OBJ and Cleveland reunion is still ajar.
"A source told Cleveland.com that Beckham is open to the possibility because he loved his teammates and Browns fans, and only left when things reached the point of no return with Baker Mayfield", Cabot writes. "But now that Mayfield is on his way out and three-time Pro Bowler Deshaun Watson is here, Beckham, 29, wouldn't rule out coming back if the Browns were interested."
It does seem that Beckham's current relationship with his former Browns teammates is still sound.
I don't follow every player on social media, but I don't recall any being overly vocal against Odell on his way out the door.
Myles Garrett even spoke about the situation, claiming to have wanted more communication from the team about everything that was happening.
Garrett also acknowledged Odell's frustrations over lack of touches in Cleveland's offense and seemed to empathize with the receiver.
Myles Garrett on Odell: "he was frustrated. He wanted the ball more. We knew he wanted the ball more… that's my guy. I want the best for him." #Browns

— Jake Trotter (@Jake_Trotter) November 5, 2021
With the latest endorsement from Johnson, it seems players would be on board with bringing Odell back.
Odell himself has even acknowledged the possibility on social media.
Lol that's an interesting one

— Odell Beckham Jr (@obj) March 22, 2022
Whether the front office feels the same or not is a different story.
Should They Bring Odell Back?
It's very much a long shot that Odell comes back to Cleveland.
He's coming off another torn ACL and will bring some PR chaos with him considering how his exit went down.
Beckham's value on the free agency market is still a question mark as him even touching the field in 2022 is highly unlikely.
The Rams have about $8.8 million in cap space which should be enough to retain Odell if they so choose.
Odell did produce with Los Angeles, especially in the playoffs.
Last postseason, he caught 21 passes for 288 yards and two touchdowns in four games.
One of those touchdown catches came in the Super Bowl prior to Odell tearing his ACL.
Odell Beckham Jr. just caught a touchdown in the Super Bowl, and Drake won $850,000 because of it.

What a time to be alive.pic.twitter.com/RLt1AWuyKK

— Joe Pompliano (@JoePompliano) February 13, 2022
However, more months of rehab on the ACL lay ahead for Odell.
Whether he comes back in top form again or not is anyone's guess.
If Andrew Berry could grab Odell for the right price, there's no real downside to that aside from the potential for off-field distractions.
If the front office deems that not worth the risk, I'm confident they'll pass, even for the right price.
It's nice to see guys like John Johnson retain their relationship with Odell.
Ultimately, however, they aren't in the front office and won't have any impact on that decision.