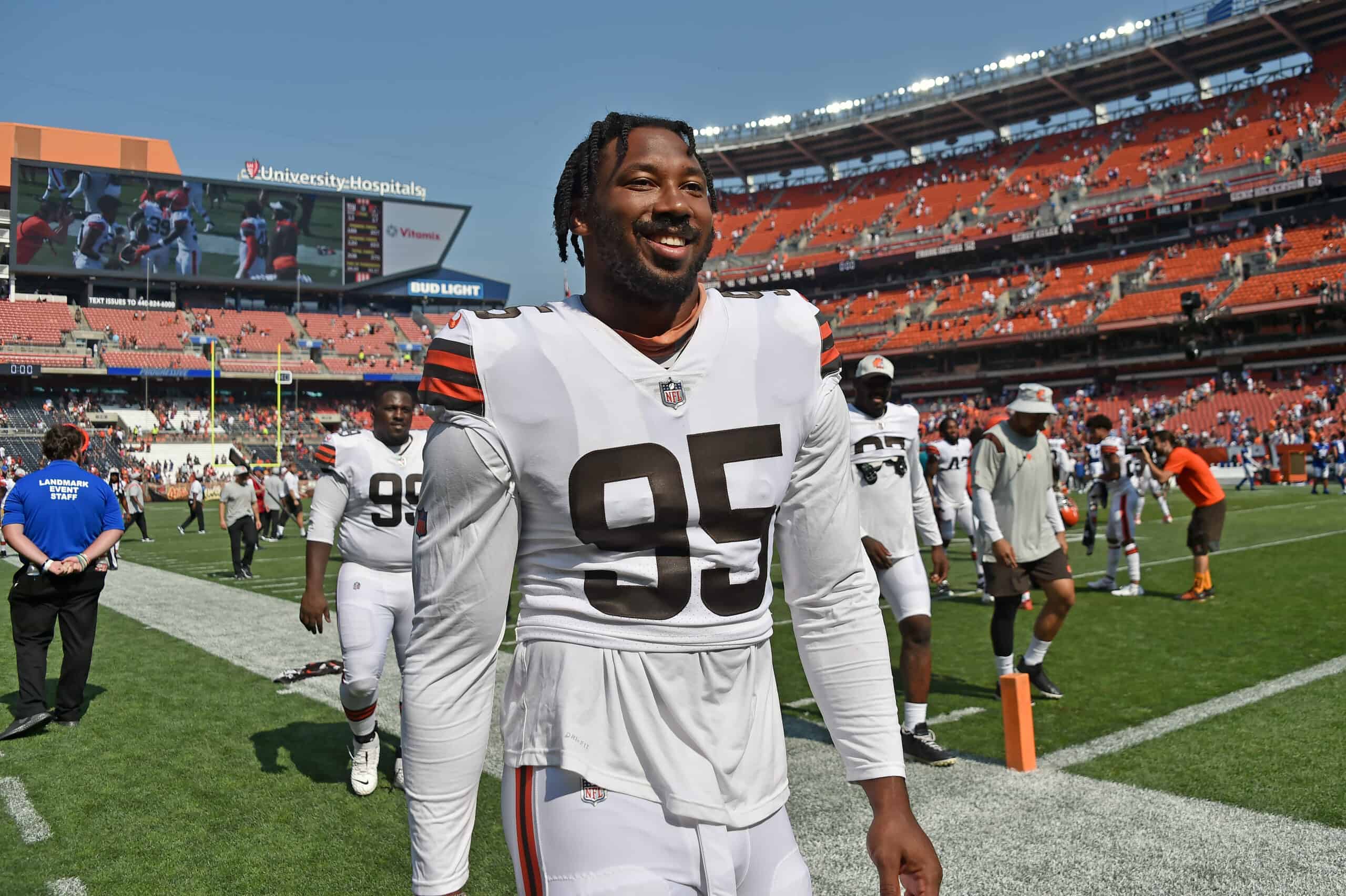 The wild NFL offseason continues as another blockbuster trade goes down.
However, this time the trade wasn't involving the Cleveland Browns.
Instead, the Kansas City Chiefs traded Pro Bowl wide receiver Tyreek Hill to the Miami Dolphins in exchange for multiple draft picks.
Chiefs are trading six-time Pro-Bowl WR Tyreek Hill to the Miami Dolphins for five draft picks: a 2022 1st-round pick (No. 29), a 2nd-round pick (No. 50) and a 4th-round pick, as well as 4th- and 6th-round picks in the 2023 draft, sources tell ESPN.

— Adam Schefter (@AdamSchefter) March 23, 2022
Honestly, this is a shocking trade, but the Chiefs weren't able to come to an extension with Hill.
However, the Dolphins had no problems and extended Hill to a three-year deal worth $75 million.
The Craziness Continues
Unsurprisingly, many were shocked to see the Chiefs trade away Hill.
He's a six-time Pro Bowl receiver who is coming off a 111-reception season.
The combination of Patrick Mahomes and Hill was one of the most dangerous in the league.
Even Browns' defensive end Myles Garrett can admit those two have a special connection.
That Mahomes – Cheetah connection one of the best ever…

— Myles Garrett (@Flash_Garrett) March 23, 2022
Hill was drafted in the fifth round by the Chiefs in 2016.
He has made the Pro Bowl in all six seasons with Kansas City.
The Chiefs also won a Super Bowl with the help of Hill.
There didn't seem to be much reason to move on from the speedy wideout.
Although, it didn't seem like the front office and Hill could come to an agreement.
It'll be interesting to see how the Chiefs offense looks without Hill.
Goodbye Hill
The trade of Hill is significant to both the Browns and the entire AFC.
It's unknown how the loss of Hill is going to impact the Chiefs offense.
Hill over 6,500 receiving yards and 56 touchdowns during his time in Kansas City.
The Chiefs will attempt to replace Hill's production with the signing of Juju Smith-Schuster.
#Chiefs are signing former #Steelers WR Juju Smith-Schuster to a 1-Year $10.75M Contract

— James Layton (@RedZoneInsider) March 19, 2022
Browns fans are familiar with Smith-Schuster and he's not on the same level as Hill.
That being said, possibly the Chiefs aren't going to be the team to beat in the AFC anymore.
Cleveland was knocked out of the playoffs in 2020 due to Hill and the Chiefs.
Possibly, the loss of Hill will be enough for the Browns to top the Chiefs next time around.