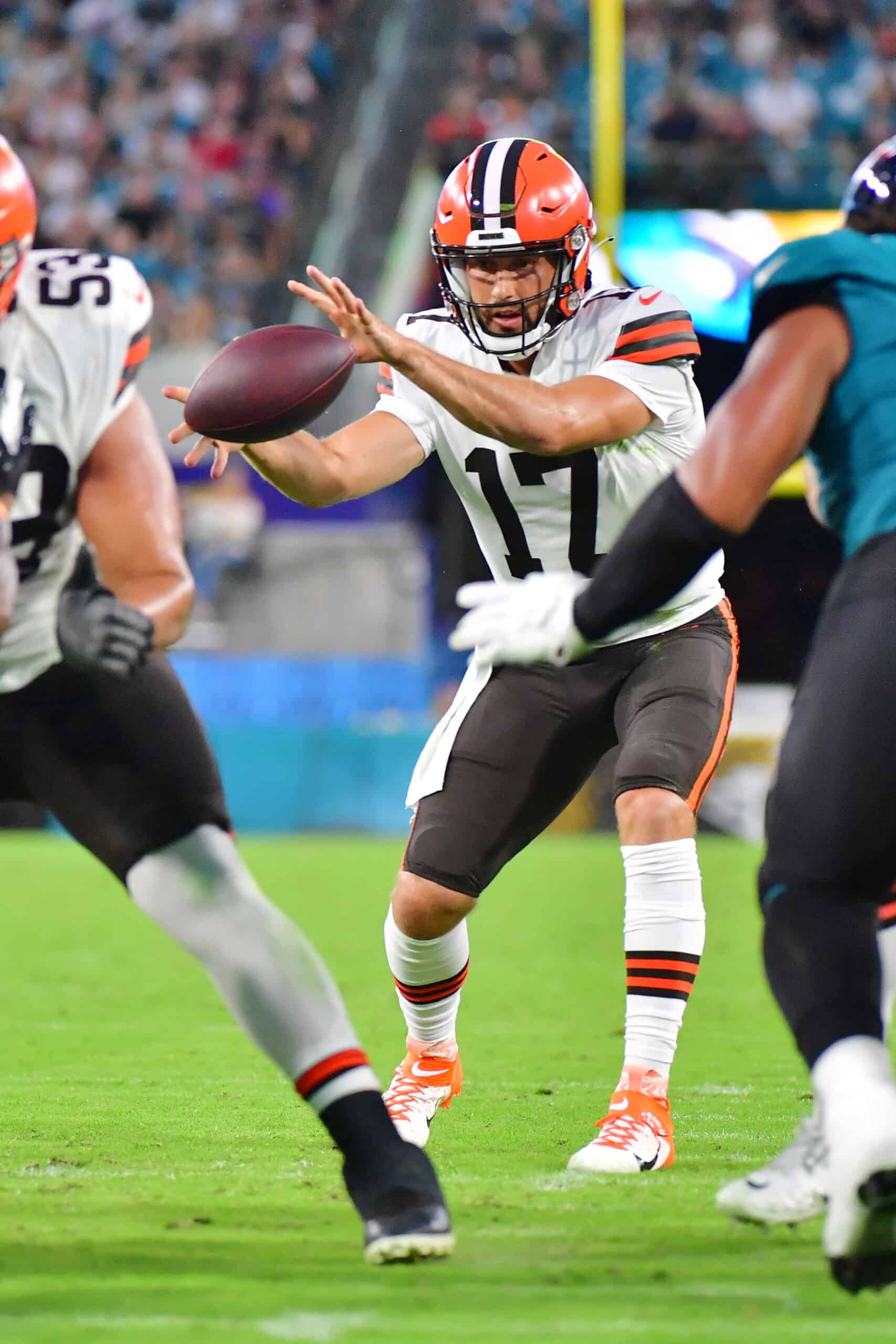 The Cleveland Browns had a strong showing in their preseason game against the Jacksonville Jaguars on Saturday, August 14.
Though the Browns won the game by a score of 23-13, the final score is not as important in preseason games.
For the first time in two years, fans and coaches got to see the depth of roster that is evident on this team.
One of the pleasant surprises who showed a lot of promise is third-string quarterback Kyle Lauletta.
Lauletta was a member of the Browns practice squad in 2020
He has only taken five NFL snaps in his three-year career, and one was an interception.
Those snaps happened in 2018 with the New York Giants who drafted Lauletta in the fourth round with the 108th pick overall.
As soon as the Giants drafted Daniel Jones in 2019, Lauletta's time in New York was up.
He had stints with the Philadelphia Eagles and the Atlanta Falcons before joining the Browns.
Lauletta vs. the Jaguars
Cleveland Browns :
Best performance of the night was by QB Kyle Lauletta
*19/27 & 212 yd
* 2 TD's 0 INT's
Most impressive thing was his ability to hit the receivers in a DEAD RUN rather than our usual modus operandi of reach back, dive and jump
Creates chances for big yardage pic.twitter.com/bnS1GVEFfc

— al (@al_asifyouknow) August 15, 2021
Kyle Lauletta showed a lot of precision and poise against the Jaguars.
He completed 19 out of 27 passes, and 2 were touchdown passes.
He netted 212 total yards; Lauletta averaged almost 8 yards per completion.
More important than his stats was his game management.
Lauletta looked like a player who had taken many more than five career NFL snaps three years ago.
What a connection from Kyle Lauletta to Davion Davis for the touchdown 👀pic.twitter.com/n2k6ODvtWT

— Billy Heyen (@BillyHeyen) August 15, 2021
He took one sack, and pressure was definitely coming at him on different plays though he never threw an interception.
Lauletta's performance gave him a solid hold on the QB3 position with a lot of upside.
Of course, Keenum is QB2 and a good one at that, but he did not play as well as Lauletta did.
The reality is that Keenum is 33 years old, is in the second year of a 3 year $18 million contract.
Lauletta, at 26 years of age, is a glimpse into the future.