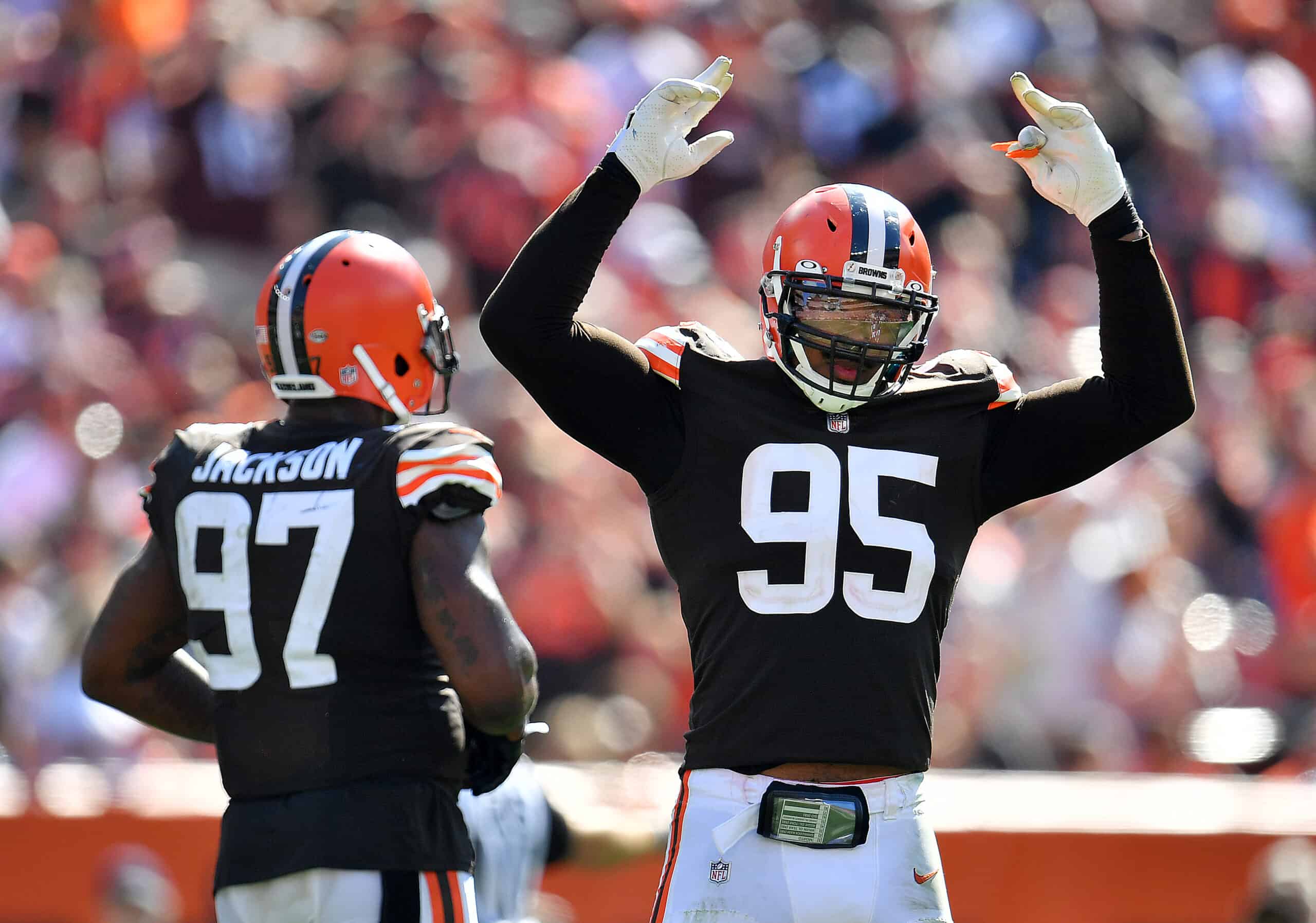 This is your daily reminder that Cleveland Browns defensive end Myles Garrett is really good at what he does.
He is not a one-season wonder; Garrett is good year in and year out.
The latest Pro Football Focus (PFF) grade exemplifies Garrett's consistency and domination.
Myles Garrett: 93.0 PFF pass-rush grade since 2019

1st among edge defenders pic.twitter.com/WA3BdP06l3

— PFF Bet (@PFF_Bet) December 9, 2021
What This Means
Quite literally, Garrett is the best edge rusher in the NFL and has been since 2019.
His PFF grade of 93.0 is the highest for his position group.
Individual Honors Not Important To Garrett
Garrett has been pretty open about how he feels about individual honors bestowed on him.
Recently, he talked about the importance of being named NFL Defensive Player of the Year or becoming the Browns' single-season sack leader.
(Garrett is one sack away from the sack leader record.)
He has been clear that the singular goal he is working toward is bringing a Super Bowl Championship back to Cleveland.
The rest is not as important to him.
"Nothing matters if we don't make the playoffs. I mean, (Defensive Player of the Year) is nice, but I want to be remembered for bringing some Super Bowls here. I know Baker (Mayfield) does, and everybody else does. The individual glory will come and go, but the city will remember a Super Bowl."
Myles Garrett doesn't care about individual honors. He wants to bring a Super Bowl to Cleveland. #Browns pic.twitter.com/e7X68G84FO

— clevelanddotcom (@clevelanddotcom) December 10, 2021
After tying Reggie Camp's 1985 Browns single-season sack record (14) in the Browns loss to the Ravens in Week 12, Garrett said:
"It didn't matter if I had five sacks today. (In) a loss, it doesn't mean anything. I want to win this battle more than anybody."
Garrett Is Focused
This week, Garrett made some interesting comments about the team's preparations for the Ravens game.
Garrett said #Browns have not been as focused as he wanted this week, but still 48 hours to "get right." pic.twitter.com/0AodBvE82Z

— Tom Withers (@twithersAP) December 10, 2021
He alluded to the team not being as focused as he would prefer.
These comments could be interpreted in a variety of ways.
Let's hope they do not point to locker room issues.
Instead, he could be rallying his teammates to be as intense and as focused as he is on Sunday afternoon.
Can we clone Myles Garrett and put him everywhere on the field

— MJ Kujo 🕸| NWH in 5 days (@goldenmistas) October 31, 2021
That would not be a bad thing.