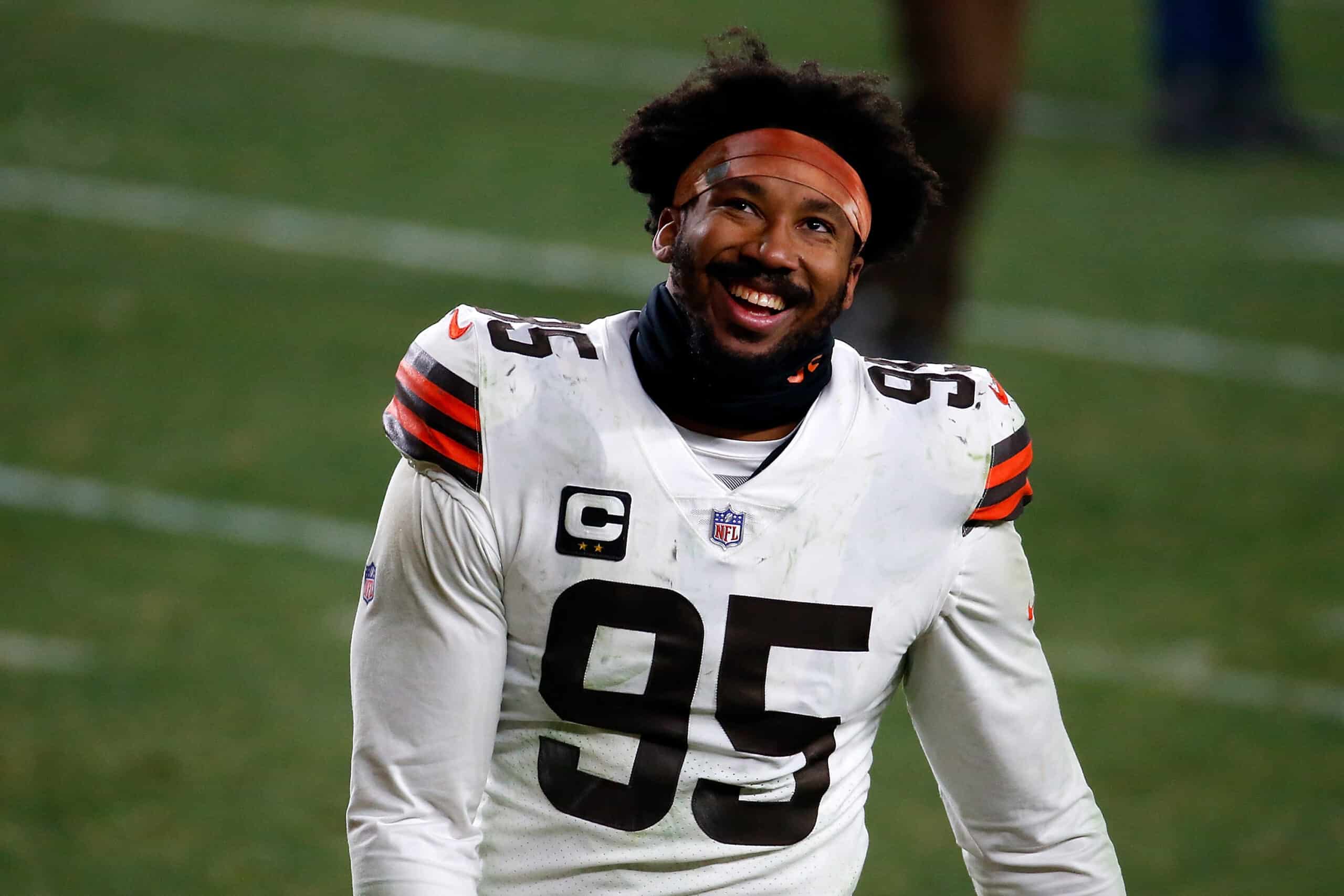 Cleveland Browns defensive end Myles Garrett talked earlier this week about trying to emulate LeBron in bringing a championship home to Cleveland.
Clearly, LeBron is more than on his mind; he is involved in his projects too.
Myles Garrett aims to be the LeBron James of the Browns: 'I have to prove that I'm the playmaker at all levels'https://t.co/Akk26dQFt8 pic.twitter.com/lsHIV5HnL9

— Around The NFL (@AroundTheNFL) September 8, 2021
On his Twitter account, Garrett dropped the commercial he appears in with LeBron for Ladder Protein.
We see a semblance of the work these two put in to be at the top of their respective sports.
With just days until the Browns kick off the 2021 season, it also gives Browns fans yet another reason to be hyped for Sunday's kickoff.
Check it out.
Cleveland, This Is For You. 👑 x ⚡️ pic.twitter.com/FIVFAddhTM

— Flash Garrett ⚡️ (@Flash_Garrett) September 11, 2021
Myles Garrett
Here is what we learned about Garrett this offseason.
1. He is committed to Cleveland which includes both the community at large and the Browns franchise.
2. Garrett is thinking big for the Browns in 2021 and putting a lot of pressure on himself to deliver the goods to the city and its fans.
3. He was not near his physical peak at the end of the 2020 season because of long-haul effects from COVID-19 and is now back at 100%.
Comfortable Being The Face Of The Franchise
Garrett has definitely evolved by becoming more open and by embracing his leadership role.
He spoke about how his mindset has changed.
"I was kind of aloof especially growing up, sit on the side, didn't talk much, didn't draw any attention. Now, I know who I am, I'm comfortable with that, I'm confident in what I do and who I choose to be…My friends have noticed it. My family's noticed it. They're happy to see it because they think I'm a decent person, they think I'm pretty nice, think I have some interesting thoughts and some interesting hobbies and think I should be able to share some of myself without giving too much of my time away or taking away from who I am."
Watch Garrett and the Browns take on the Kansas City Chiefs in their exciting Week 1 matchup on Sunday afternoon at 4:25 PM EDT.