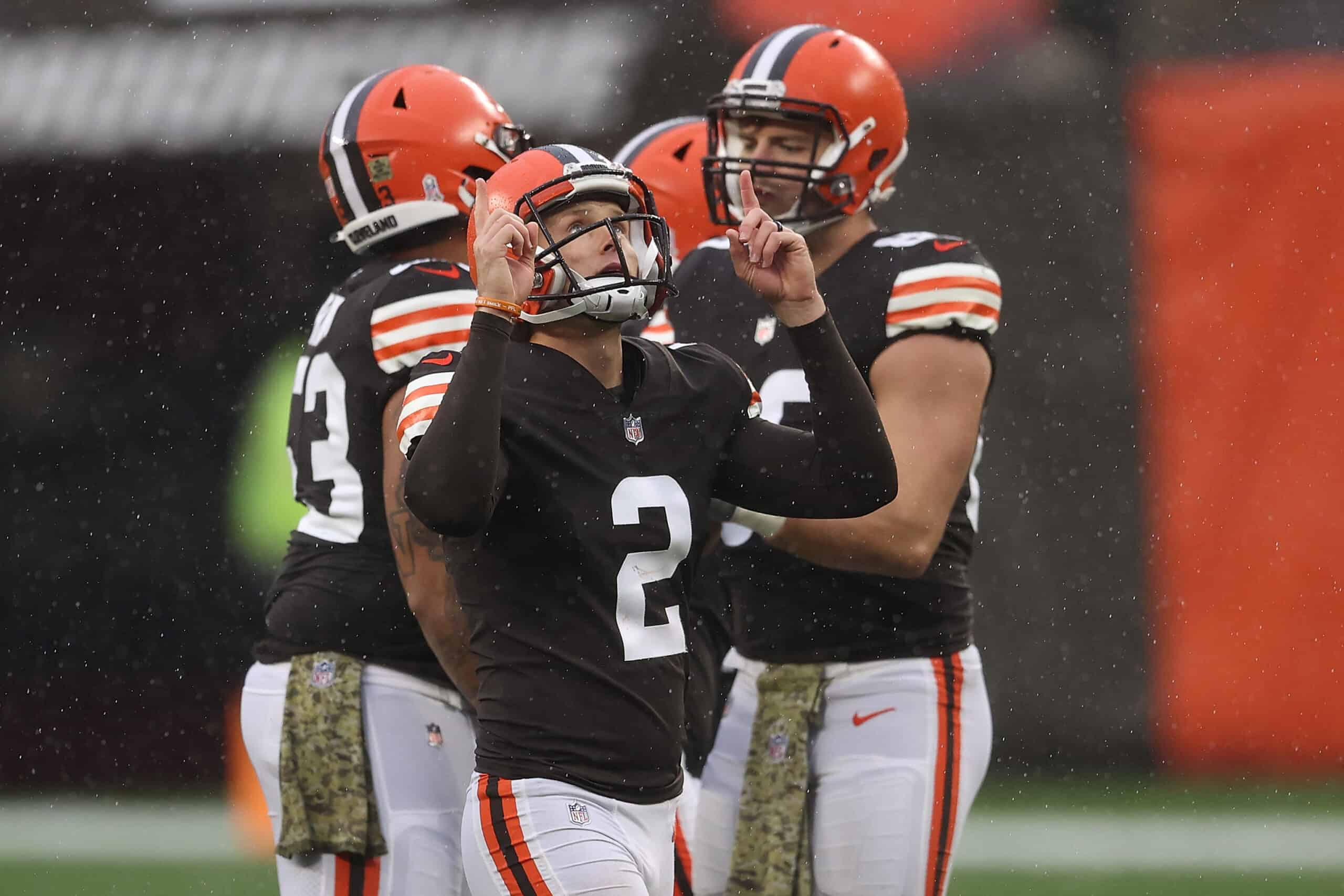 Former Cleveland Browns kicker Cody Parkey is getting another NFL opportunity.
The NFL Network's Ian Rapoport reported Tuesday the New Orleans Saints agreed to terms with Parkey.
The specifics of Parkey's deal were not immediately made available.
On Tuesday, the Saints (2-2) released kicker Aldrick Rosas, who has struggled in the first four games of the 2021 season.
Rosas, 26, went 1-of-4 on field goals, but did make all 13 of his extra-point attempts.
In the last two weeks, Rosas missed three field goals from 36 yards, 52 yards and 58 yards.
The #Saints have agreed to terms with FA K Cody Parkey, source said. A new kicker in New Orleans.

— Ian Rapoport (@RapSheet) October 5, 2021
Despite Rosas' struggles this season, he did make the Pro Bowl in 2018 as a member of the New York Giants.
Parkey — a 2014 Pro Bowler — is set to be the Saints' second temporary replacement while the team's normal kicker, Wil Lutz, works his way back from core-muscle surgery in August.
Lutz, 27, is on injured reserve, but is eligible to return at any time after missing the mandatory three games.
The Saints have their bye week in Week 6, which will give Lutz more time to recover.
It means the Saints might only need Parkey's kicking duties for Sunday's game against the Washington Football Team.
Parkey, 29, suffered a quad injury in the Browns' Aug. 22 preseason game against the New York Giants.
Two days later, the Browns released Parkey with an injury settlement.
An injury settlement is an agreement between a player on injured reserve and his team that allows them to immediately part ways.
The settlement typically pays a player for the number of regular-season games that his injury is likely to keep him sidelined.
Chase McLaughlin, 25, has taken over the Browns' kicking duties this season, going 7-of-7 on field goals and 9-of-9 on extra points.
Tuesday's deal marks Parkey's sixth season in a row where he will kick for a team different than the one he kicked for the year before.
In the 2020 season with the Browns, Parkey went 19-of-22 on his field-goal attempts, 43-of-47 on extra points and sent 56% of his kickoffs for touchbacks.
Parkey began his career with the Philadelphia Eagles in 2014-2015, and also played for the Browns in 2016, the Miami Dolphins in 2017, the Chicago Bears in 2018 and the Tennessee Titans 2019.
In his eight-year NFL career, Parkey has played in 83 regular-season games, making 121-of-143 field goals (84.6%) and 197-of-209 extra points (94.3%).
Parkey has made 8-of-10 field goals from 50 yards or longer in his NFL career.
In three playoff games, Parkey has gone 6-of-7 on field goals and 8-of-8 extra points.
Parkey is known among NFL fans for his infamous "double doink," 43-yard field-goal miss in the Chicago Bears' NFC Wild Card loss to the Philadelphia Eagles on Jan. 6, 2019.