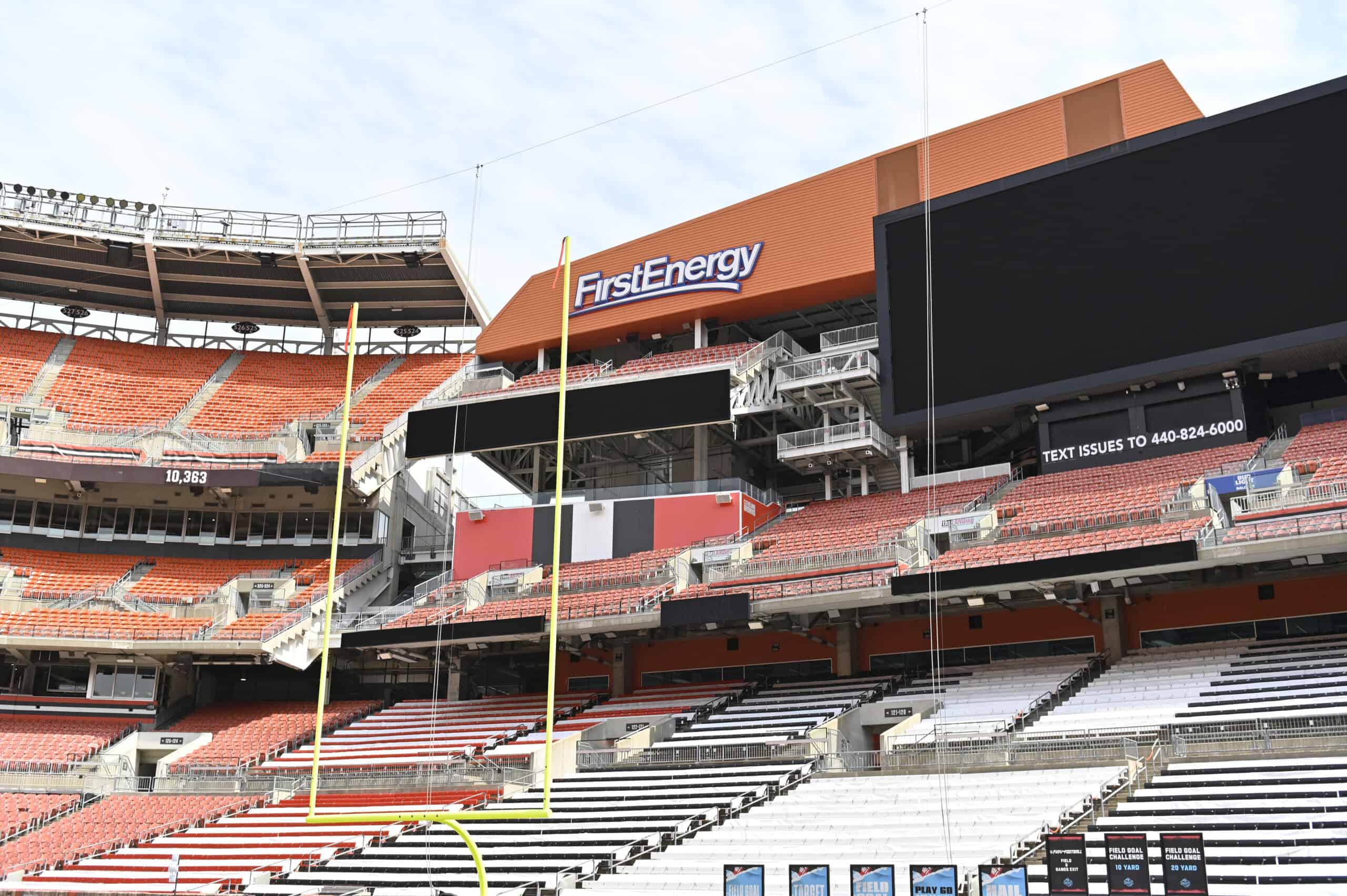 It is fair to say that the former Cleveland Browns Vice President of Operations, Kwesi Adofo-Mensah left on good terms.
While being introduced as the new general manager of the Minnesota Vikings, Adofo-Mensah had a message for Browns fans.
He shared his background about his time in Cleveland in his Vikings introductory press conference.
What He Said
Adofo-Mensah thanked the people who helped him get to this position.
He started with the team at San Francisco including GM John Lynch and Coach Kyle Shanahan.
He then talked about the Browns organization and culture and called out his mentor Andrew Berry.
Regarding Berry, Adofo-Mensah told Browns fans:
"Cleveland, you've got a rock star in that seat. Please appreciate him."
Two more from @Vikings GM Kwesi Adofo-Mensah …

• Effusive thanking his old boss Andrew Berry. "Cleveland, you've got a rock star in that seat. Please appreciate him."

• Declined to say if he has power over the 53. "If I work with a coach, I'll work for that coach."

— Albert Breer (@AlbertBreer) January 27, 2022
He is not wrong.
While there is plenty of work yet to be done, Berry has definitely gotten off to a good start in changing the culture and making Cleveland a destination where players want to come and play.
What Else He Said About Berry
Referring to him as "big bro",  Adofo-Mensah said:
"I think everybody in their life needs somebody who sees more in them than they see in themselves. And for me, that was Andrew Berry.  When he brought me for that role, man I don't know…you sure? I believe in myself but he's always just challenged me, pushed me to step outside of my comfort zone. He has been incredible to me, and I'm proud that he is a mentor of mine."
"No stone unturned" is Berry's standard and a mantra that Adofo-Mensah has internalized and will use in his new role.
Now #Vikings GM Kwesi Adofo-Mensah had this to say about #Browns GM Andrew Berry in his opening press conference:
"Big thanks to Andrew Berry, my big bro. Everybody in their life needs somebody who sees more in them than they see in themselves and for me that was Andrew Berry…

— Noah Weiskopf (@BrownsWithNoah) January 28, 2022
He talked about Berry pushing him out of his comfort zone and specifically into a "boot camp of scouting".
Berry had him directly involved in watching the players and writing reports about them.
He also encouraged Adofo-Mensah to listen to everybody and find a way to apply their input while utilizing his background.
The Ties Between Minnesota And Cleveland Bind
Kwesi Adofo-Mensah's unique rise from finance to football:

– Economics degree at Princeton
– Economics Master's at Stanford
– Portfolio Manager, Taylor Woods Capital
– Several Wall Street ventures
– Football Ops with 49ers, Browns

Today, the Vikings will make him their new GM. pic.twitter.com/gtcoMlP4zJ

— Front Office Sports (@FOS) January 26, 2022
It seems appropriate that a very talented and qualified Adofo-Mensah lands this big job in Minnesota.
Minnesota and Cleveland have unique ties.
Adofo-Mensah's hiring in 2022 comes just two years after then Vikings offensive coordinator Kevin Stefanski was named the head coach of the Cleveland Browns.
These two organizations continue to be friendly foes unless they are facing one another.