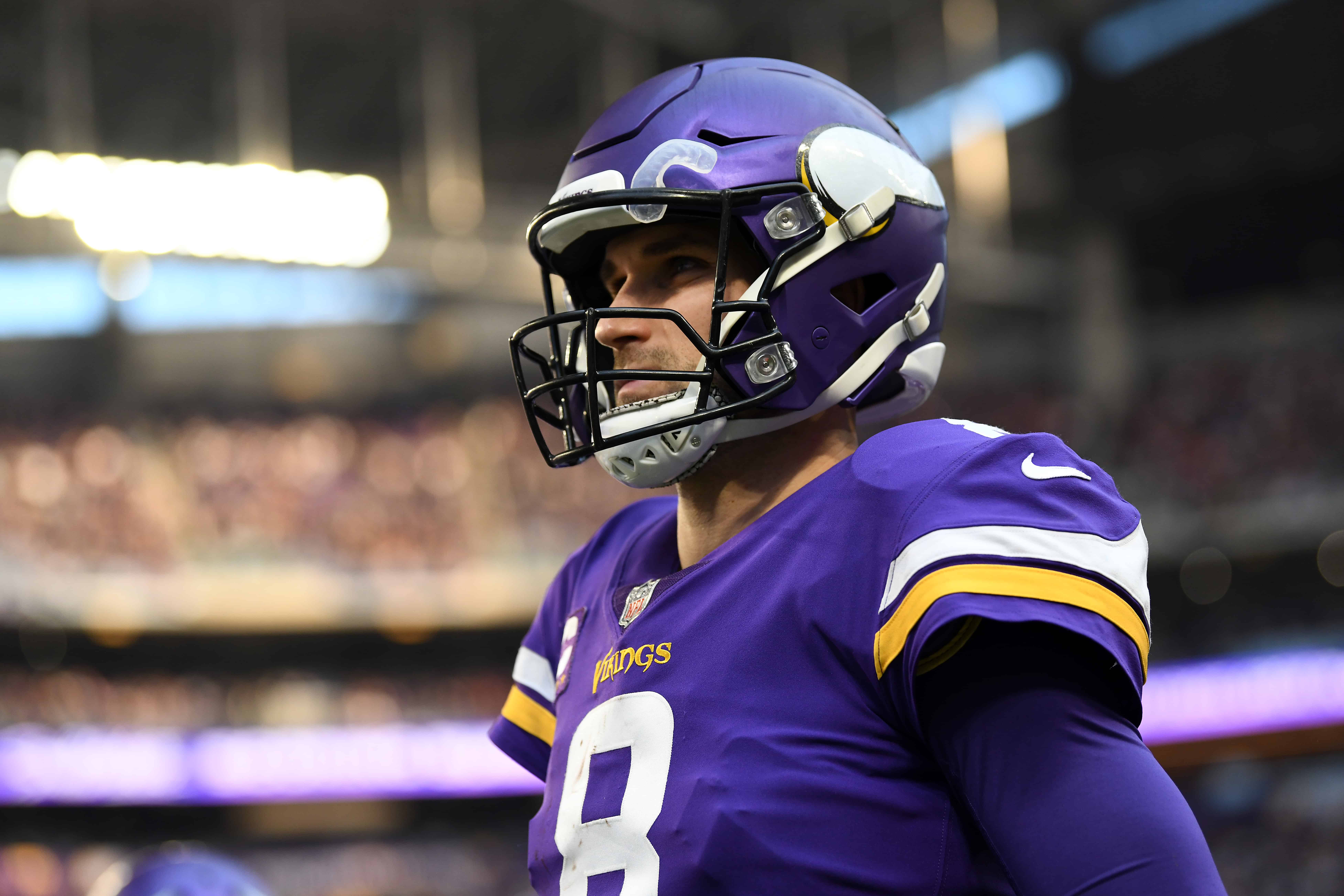 There is likely to be quarterback controversy all offseason long in Cleveland.
To be honest, Cleveland Browns fans should be ready for these rumors since they've played musical chairs with quarterbacks over the last decade or so.
The hope was that Baker Mayfield would end all that and be the franchise quarterback.
Sadly, injuries and disappointing play this season have made his future in Cleveland uncertain.
Possibly, the Browns go a different route this offseason and bring in a veteran quarterback such as Kirk Cousins.
Captain Kirk To Cleveland?
It's uncertain if the Browns still believe Mayfield can be their franchise quarterback.
He's on his fifth and final year of his rookie contract and didn't show much promise in 2021.
To be fair, Mayfield was dealing with a torn labrum in his non-throwing shoulder throughout most of the season.
He has elected to undergo surgery and will hopefully bounce back in 2022.
Although, Cleveland might want to find an upgrade at quarterback instead of being hopeful that Mayfield can turn it around.
One of the possible fits could be Minnesota Vikings quarterback Kirk Cousins.
The two-time Pro Bowl quarterback turned in another strong campaign with Minnesota this season.
Kirk Cousins vs Cardinals:

🟣 3 touchdowns
🟣 1 incompletion
🟣 158.3 passer rating (perfect) pic.twitter.com/RMRr7sE1C2

— PFF (@PFF) September 19, 2021
In 2021, Cousins threw for 4,221 passing yards with 33 touchdowns and seven interceptions in 16 games.
The 33-year-old still has plenty left in the tank and could be an upgrade to the Browns roster.
Cousins has one year left on his contract with a base salary of $35 million for the 2022 season.
There is a good chance that Cousins is available for trade with the Vikings likely headed towards a rebuild.
Cleveland has the draft capital and salary cap in order to get a deal done, assuming the Vikings want to move Cousins.
Goodbye Mayfield?
The Browns don't know what version they will get from Mayfield in 2022.
At times Mayfield looks like a franchise quarterback, but there are also plenty of moments where he makes rookie mistakes and bad decisions.
However, Cousins has been a reliable option at quarterback for quite some time.
It's also worth noting that Browns head coach Kevin Stefanski was with Cousins when he was the offensive coordinator in Minnesota.
The two of them do have relationship together, which is always good between a quarterback and head coach.
Also, the Vikings have hired Browns executive Kwesi Adofo-Mensah as their new general manager.
Vikings hired Browns' VP of football operations Kwesi Adofo-Mensah as their general manager, per source.

— Adam Schefter (@AdamSchefter) January 26, 2022
That being said, Cousins being traded to Cleveland seems a bit more likely now than it did a few weeks ago.
Cleveland wants to win-now, but doesn't want to commit long-term to a quarterback right now.
Cousins should be able to bring stability to this offense, which isn't something they've had recently.
Then if it doesn't work out the two sides can part ways after the season.
It seems fairly certain that Mayfield isn't going to be the franchise quarterback in Cleveland.
The Browns might as well give a veteran such as Cousins a chance to have success while this roster is built to win.
On paper it makes sense, but we'll see if the Browns front office is willing to make the move.