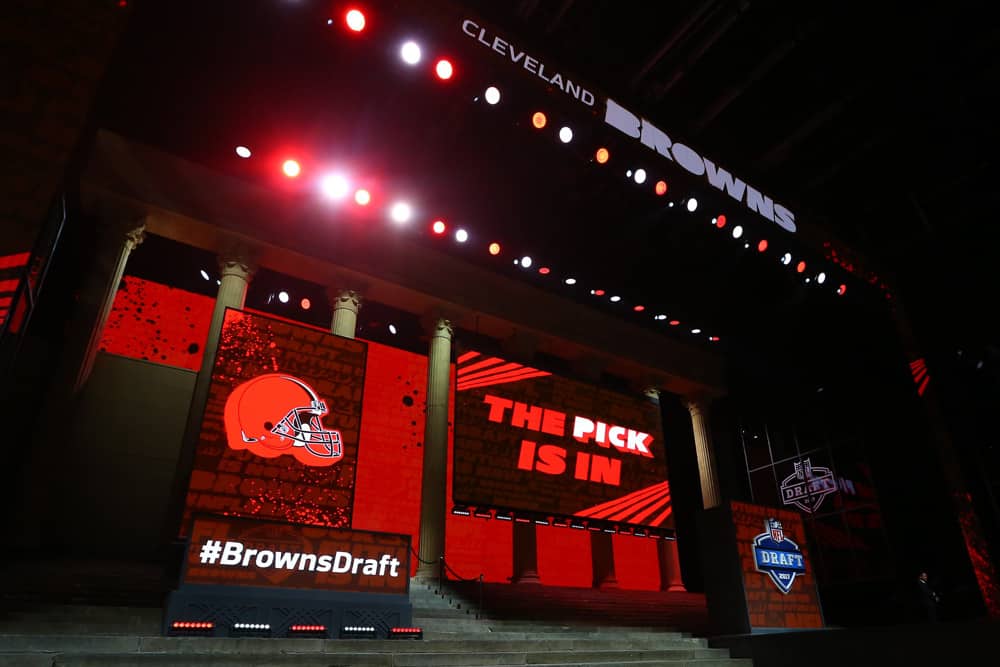 The Cleveland Browns should be interested in adding a wide receiver this offseason.
No matter if it is through the draft, trades, or free agency, the Browns need to improve that position.
One NFL draft prospect has an affinity for the Browns and would love to join them.
Cincinnati Bearcats wide receiver Tyler Scott hinted at wanting to be a Brown.
Tyler Scott openly campaigning to be in a #Browns uniform … saying he grew up a fan having went to Norton High School and then the University of Cincinnati pic.twitter.com/Cv5tviHFnm

— MoreForYouCleveland (@MoreForYou_CLE) February 24, 2023
He grew up in eastern Ohio and spent his whole life in the state.
Also, he mentioned how Browns wide receiver Amari Cooper was someone he loved to watch.
Even though the Browns do not have a first-round pick this year, they do not need one to draft Scott.
He is currently projected to be a day-two pick either in the second or third round.
For those that do not know Scott, he would fit in nicely with the Browns.
That is because he has elite speed, and could help open up the offense.
He is only 5'11" but he can be very effective as a slot wide receiver.
Last season with Cincinnati, Scott caught 54 passes for 899 yards and nine touchdowns.
The Browns have drafted a third-round receiver in each of the past two drafts.
Last year they drafted David Bell, and in 2021 they selected Anthony Schwartz.
At some point, the Browns will have to hit on a mid-round pick.
Without a first-round pick this year, it is critical the Browns find a few solid contributors in the draft.
It will be interesting to see if they make Scott's dream come true and select him in the upcoming draft.