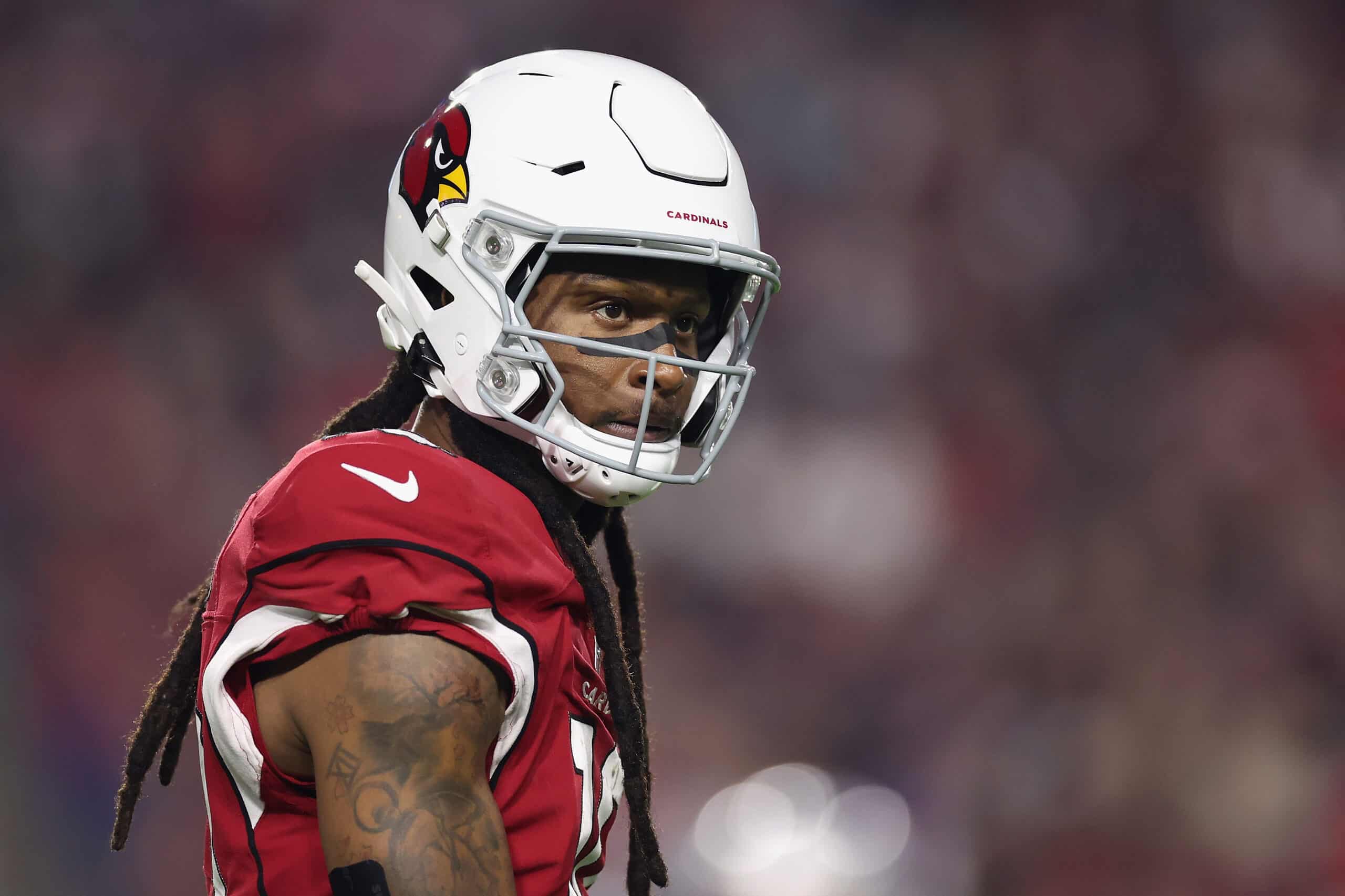 For weeks, Cleveland Browns fans have debated whether the team should make a run at DeAndre Hopkins or not.
Hopkins and Deshaun Watson had a special bond on the gridiron during their days with the Houston Texans, and he'd have a better shot at competing for a Super Bowl in Cleveland than with the New England Patriots or Tennessee Titans — the two alleged frontrunners to land him.
But the weeks have gone by, and there have been no updates or signs of interest from either party to try and get a deal done.
That's why ESPN's Jake Trotter had to clear the air on the situation, stating that even though we can't say that the rumors of his potential signing are 100% dead, it's still highly unlikely that he signs with the Browns right now.
Fact or fiction, DHop to the Browns is 100% dead?

"I would say that's fiction, but I think it's very unlikely at this point," – @Jake_Trotter pic.twitter.com/OCcx2EAbuk

— ESPN Cleveland (@ESPNCleveland) July 10, 2023
Per Trotter, the only way they could land Hopkins was if his market suddenly dried out, and he agreed to play for something in the range of $4 to $6 million in Cleveland.
It seems like Hopkins is only waiting for a third team to make a desperate last-second move to try and sign him for more money than the Patriots or Titans, but that seems unlikely.
Trotter adds that those expecting the Browns to sign him to an Odell Beckham Jr. kind of deal have another thing coming, as that's just not going to happen.
Even so, the Browns finally have a deep and stacked WR room, and the team seems quite comfortable with the roster they've put together ahead of the upcoming season.