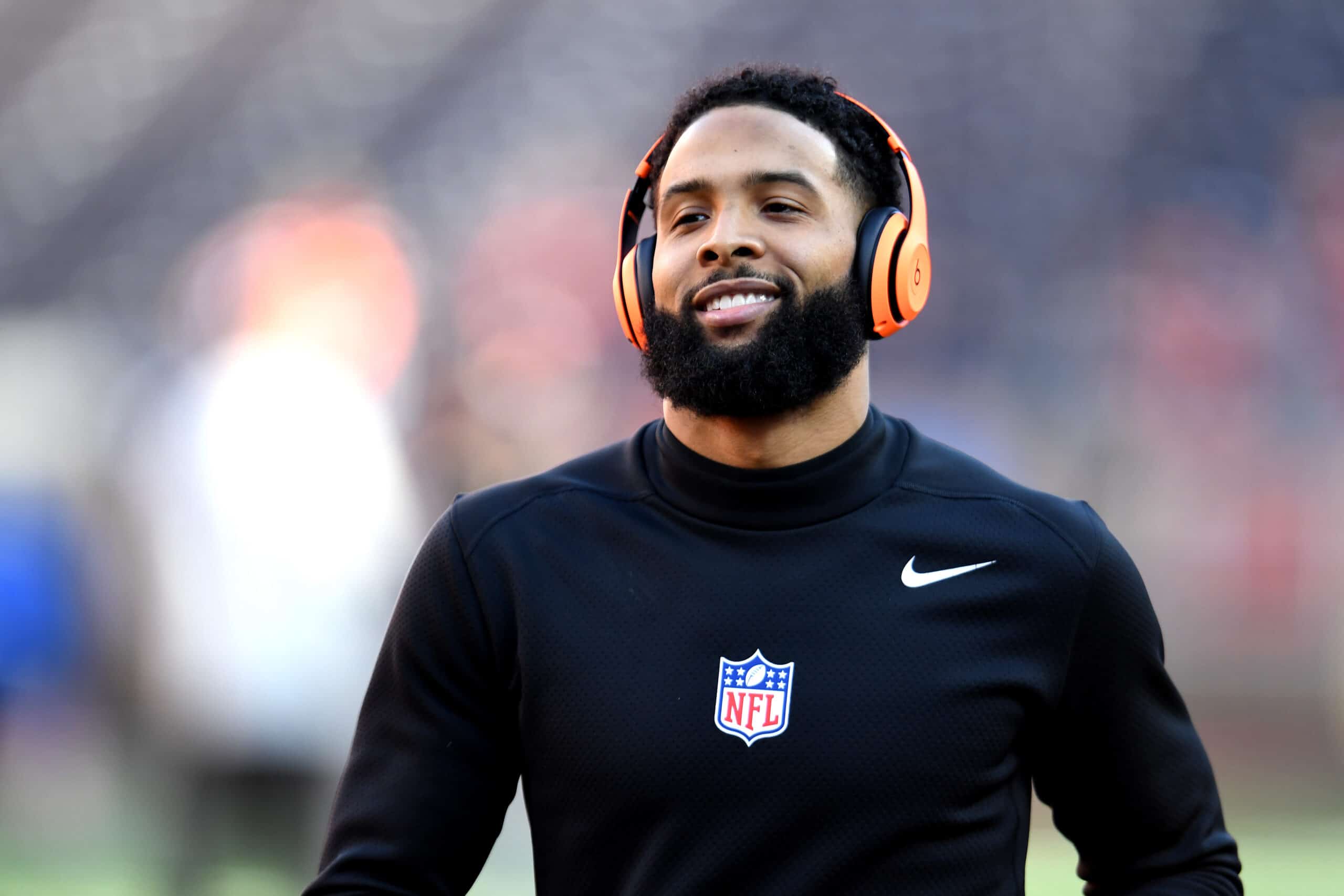 Cleveland Browns wide receiver Odell Beckham Jr. held his 5th annual youth camp yesterday.
#Browns WR @obj holding his 5th annual youth football skills camp this morning @GilmourAcademy in Gates Mills pic.twitter.com/rpwFytLkkF

— Daryl Ruiter (@RuiterWrongFAN) July 25, 2021
Like everyone else, he is amped up for the 2021 season especially since he had to watch the Browns reach the playoffs without him.
He has not played a regular season game since October 2020 so he is extremely excited for the season to begin.
OBJ: "There's something special going on (here)… And Cleveland needs a championship." pic.twitter.com/KYDlWVuZce

— Jake Trotter (@Jake_Trotter) July 25, 2021
Here are some of the noteworthy things he said that are music to Browns' fan's ears.
1. He Has His Eyes On The Prize
"Cleveland needs a championship. And I think that's the goal and mentality in that building. And that's what I want to be a part of."
That is the truth.
In the midst of the horrific pandemic in 2020, one of the few bright spots for fans was how well the Browns played.
One year later, the city and its fans want more.
Cleveland is back on the map after being an underperformer for years.
Making the playoffs last season, hosting the draft, and building an excellent roster make the Browns top of the news lately.
Culminating all of it with a Super Bowl victory would be among the best things ever for the legions of fans who have stuck by them for decades.
2. His Knee Is "Feeling Great"
Obviously, OBJ has been focused on rehab and training to recover from the ACL injury.
His timetable for return is still unknown; however, we have seen clips of him working out and catching passes from Baker Mayfield.
The footwork looks outstanding; the question mark is how well it feels in game situations with tackling and contact.
(via @GoldFeetFormula) pic.twitter.com/hjEdnkHSRg

— The Checkdown (@thecheckdown) July 25, 2021
As training camp progresses, we will get a better idea of when OBJ can get back on the field for games.
For right now, he seems at peace with his progress and will rely on the doctors to determine when he is ready to go.
"Whenever I'm ready to get out on the field, that's when it will be. Whenever the team, the docs, my team, gets cleared, we'll be ready to go. Whenever that is, Week 1, Week 17, I don't know. Whenever we're ready, we'll be ready."
3. He Reflects On His Personal Growth
OBJ has suffered from injuries before, but it appears this one forced him to take stock of things mentally as well as physically.
He was not on social media as much over the winter and seemed to be more reflective and introspective.
OBJ alluded to that process.
#Browns Odell Beckham Jr. on recovering from the torn ACL: "More so from my mental side–me being able to reflect on decisions, myself, life…and make adjustments within myself. There's just been so much growth, I'm just in a different place. I'm very excited to be back."

— Camryn Justice (@camijustice) July 25, 2021
He seems to be in a good place and excited to be part of this Browns team that could be one of the best the franchise has seen in years.
A healthy (physically and mentally) OBJ is an asset to the Browns team.
Whether or not he is the intended receiver when the play is called in the huddle, he is a force to be reckoned with for opposing defenses.
All of this makes us even more excited for Browns training camp to open this week.