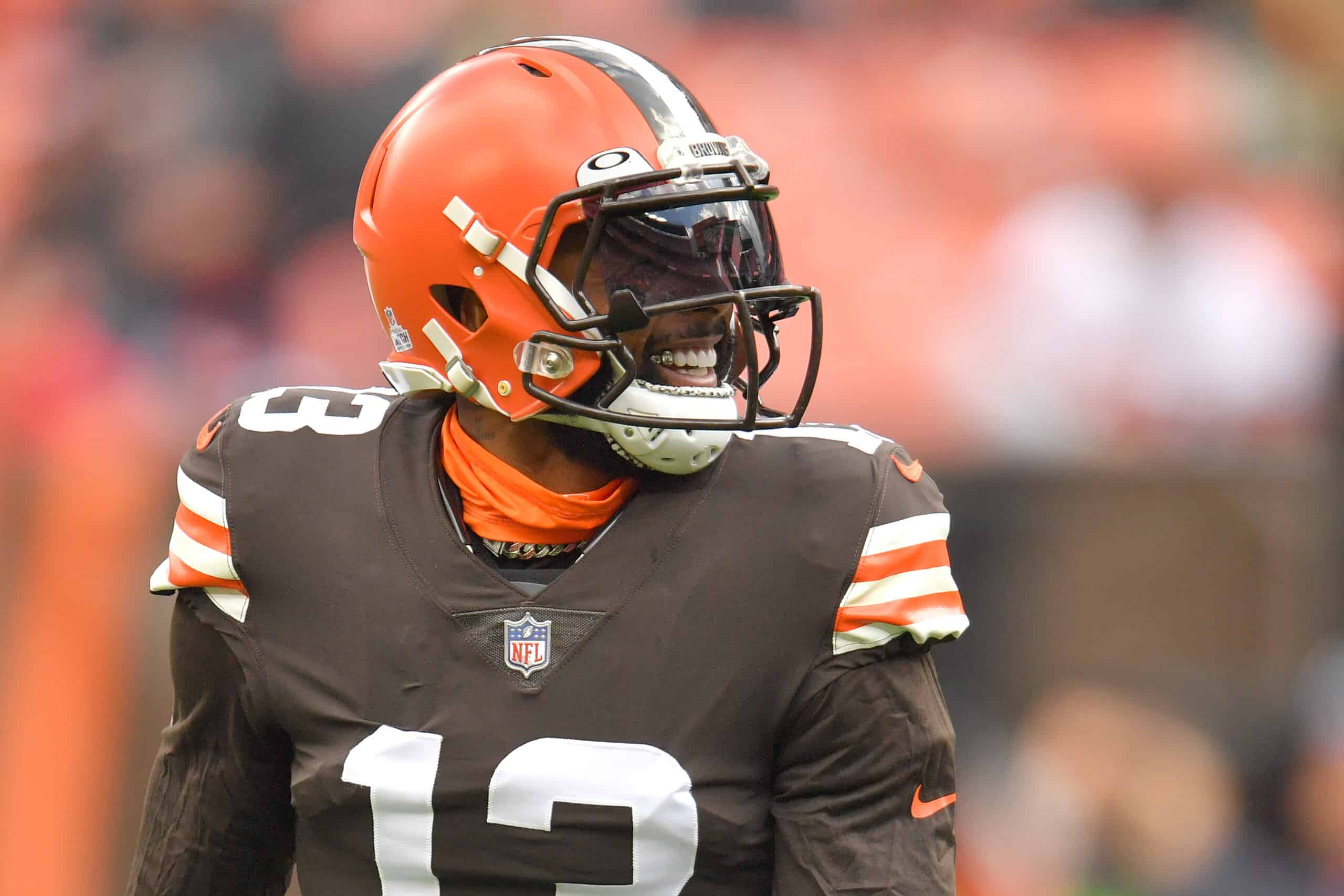 Cleveland Browns fans have not heard anything from Odell Beckham Jr. since his release from the team this past week.
His release was attributed to his dad, Odell Beckham Sr.'s 11-minute video and social media post so fans really wanted to hear from him.
OBJ released a handwritten letter on Twitter on Saturday night.
— Odell Beckham Jr (@obj) November 14, 2021
Here are the highlights.
Thanks The City Of Cleveland And Its Fans
His letter is entitled "Believeland".
He opens by thanking the city.
"I want to thank the city of Cleveland for welcoming me with open arms.  My goal was always to help bring a championship to the city of Cleveland from the first day I became a member of the Cleveland Browns."
He goes on to directly address the Dawg Pound by saying:
"Through all of the ups and downs, injuries and rehab, I am forever grateful to have played in front of some of the greatest fans ever.  Dawg Pound I thank you for embracing me and showing me so much LOVE."
Acknowledges Coaches And Teammates
"Love to all my Coaches and Teammates, it was an honor and privilege to have taken the field with you and to call you all my family.  Yall boys are 4 lifers with me!!! Mean that from my Soul"
The final part of the letter is addressed to Jarvis Landry.
"My Brother Juice, We have been blessed to have played together at the highest levels. Thank you for always pushing me to be the best man and player that I can be. You're truly a Gift from God."
"I know Gods Plan Never Fails.. with Love and Gratitude."
Conclusion
As with anything related to OBJ, it will get mixed reviews.
It is the closure to his career in Cleveland.
Meet the new No. 3 in LA 😎 @obj pic.twitter.com/VsehTiY7ot

— NFL (@NFL) November 13, 2021
He probably did not want to begin his career with the Los Angeles Rams answering questions about his thoughts on his tenure in Cleveland.
Given the events that led up to his release, it is still odd to see him with such endearing words for the city, its fans, and his coaches and teammates.
What isn't surprising are his warm words for Jarvis Landry who probably was the main reason he stayed in Cleveland as long as he did.
Regardless, it is over.
The OBJ chapter with the Los Angeles Rams will begin Monday night against the San Francisco 49ers.