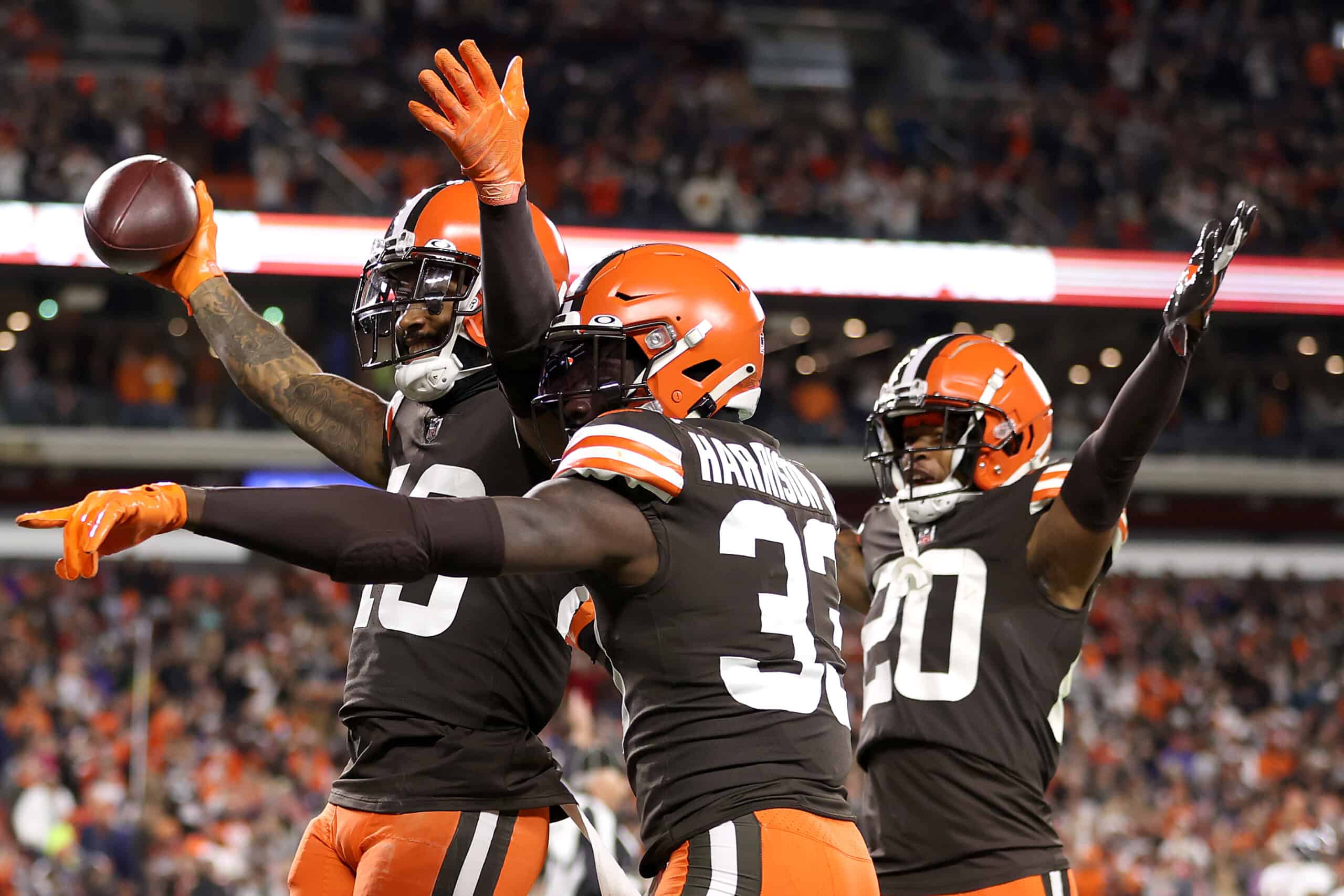 The 2021 NFL season is one that's been full of surprises for the Cleveland Browns.
Some players have underperformed, while others have been having sneaky good seasons but no one is talking about them.
Let's take a look at a few Browns that are flying under the radar and deserve some much-needed attention.
1. John Johnson III
Johnson and the entire Cleveland secondary were the victims of some well-deserved criticism early in the season.
They repeatedly gave up big play after big play and had way too many blown coverages.
The breaking point for most Browns fans came when Cleveland gave up 47 points to the Los Angeles Chargers in Week 5.
In that game, the Browns surrendered 398 yards through the air as well as 4 touchdowns, several of which were said to be blown coverages by the secondary.
Since that game, however, Cleveland has had its ups and downs but has seemingly tightened things up defensively.
Outside of their week 6 game against Arizona the following week in which they gave up 37 points, they're giving up an average of 15 points in their last three games.
Their success has been due in no small part to the performance of free safety John Johnson III.
Johnson is in his fifth year in the league, but his first with the Browns.
In his career thus far, Johnson has played in 63 games and has only been called for two penalties.
John Johnson III has played 3,490 snaps during his four years in the NFL… and out of those 3,490 snaps, he has been flagged for a penalty a total of 2 times.. TWO times.. talk about a smart football player.. THAT.. is freakin' incredible…🤨

— BrownsFreak51 (@BrownsFreak51) March 16, 2021
Outside of being a smart, reliable safety, Johnson has accounted for 20 tackles, a forced fumble, and 2 interceptions.
He's filling a massive hole at safety that the Browns have been struggling with for several years.
He also provides veteran leadership and comes from a team that has instilled a winning mentality with him, the L A Rams.
2. David Njoku
Drafted in 2017 by the Browns, Njoku is in his fifth year with the team.
He's had ups and downs in his young career, and in years past, was the subject of trade rumors and could never seem to find his place in the Browns offense.
We're only halfway through the 2021 season, but Njoku seems to have found his place as one of Baker Mayfield's favorite Red Zone targets.
Njoku is built like a tight end but runs like a wide receiver, similar to Kyle Pitts of Atlanta or Travis Kelce of the Chiefs.
On the year, Njoku has 21 receptions for 341 yards and 2 touchdowns and he's averaging a career-best 16.2 yards per catch.
He currently has a chance to set new personal bests in yards and touchdowns if he can finish the season strong.
Njoku is part of one of the best tight-end trios in football with Austin Hooper and Harrison Bryant and it's not unusual to see two or even three of them on the field at the same time.
3. Donovan Peoples-Jones
Someone who is certain to gain from the departure of Odell Beckham Jr. is Donovan Peoples-Jones.
He has quietly been becoming one of Baker Mayfield's favorite and most reliable targets at wide receiver and their chemistry is showing.
Peoples-Jones is in his second year out of Michigan and through nine games has already eclipsed his rookie statistics in receptions, yards, and touchdowns.
He currently sits at 15 catches for 314 yards and 3 touchdowns.
In his last three games, however, Peoples-Jones is averaging 3.5 receptions per game with 86 yards and a touchdown.
He's one of the Browns' best deep-ball threats and look for his opportunities to continue as the season progresses.
Donovan Peoples-Jones has a perfect 158.3 passer rating when targeted on 20+ yard throws 🚀 pic.twitter.com/xGHHXpUeIq

— PFF (@PFF) November 14, 2021