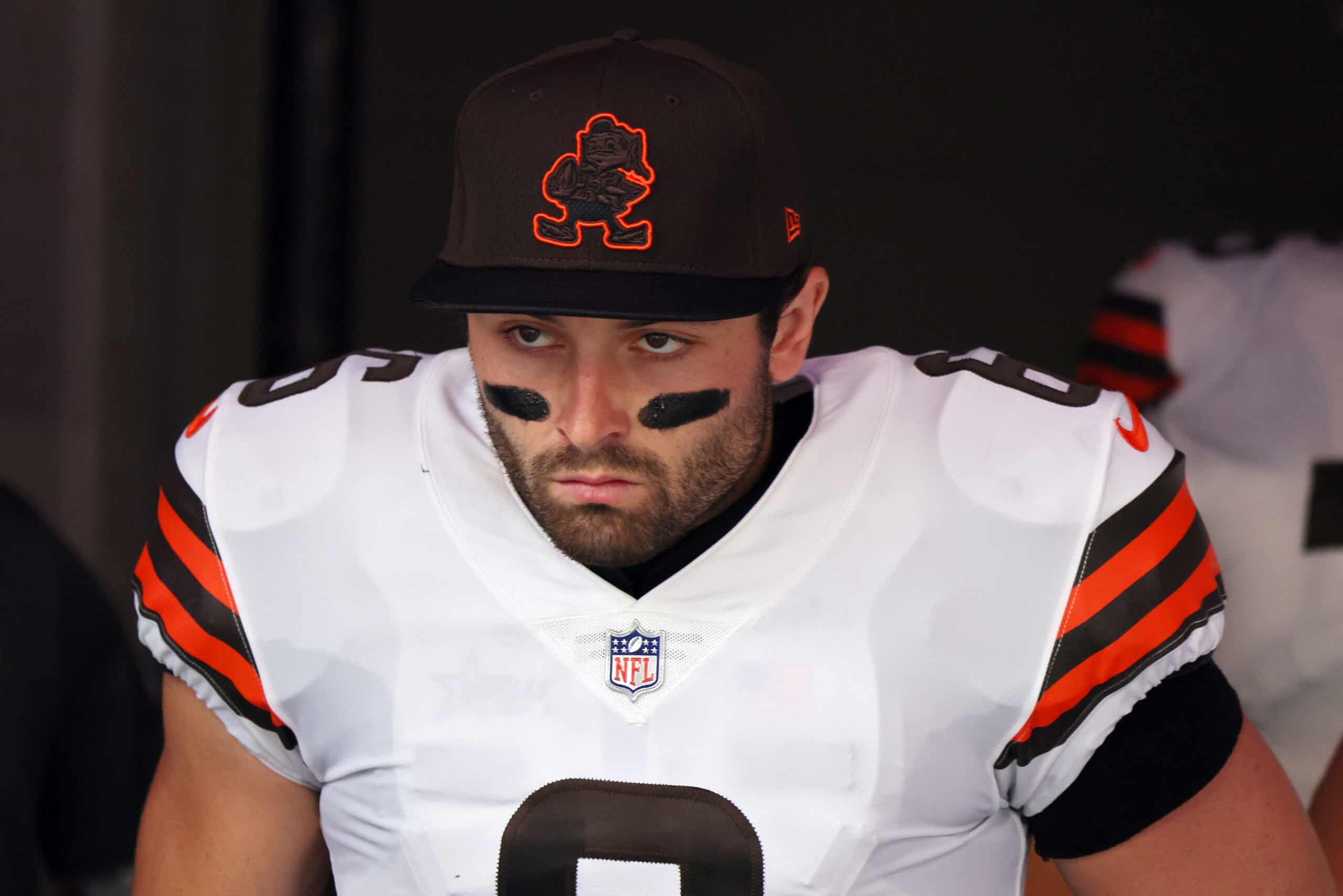 If there are still doubts about Odell Beckham Jr. wanting out of Cleveland, Tuesday may have brought those to an end.
In the early hours of the morning, Odell Beckham Sr., the Browns' wide receiver's father, posted an 11-minute video on his Instagram page.
It is a montage of clips featuring an open Odell Beckham Jr. and Baker Mayfield either missing him or making a poor throw.
View this post on Instagram

Subtle is not a word I would use to describe the message being sent here.
This is not a fan-site-made video or some guy in his basement just looking to rag on Baker.
This is Odell's father sharing it on a public social media account.
It's clear that OBJ's camp is not thrilled with his lack of production, and they're willing to expose what they believe the problem is, rather, who it is.
That, in their eyes, is Baker Mayfield.
This video sums up their frustration.
Chicken or the Egg
Is Baker truly to blame for Odell's struggles, or is the former Pro Bowl wide receiver simply not at that level anymore?
Both can be true, let's get that clear right away.
I'm not interested in click-baiting you and pretending one party is exclusively at fault.
This play in particular, along with the poor numbers on Sunday from OBJ, just about emptied fans of their patience with the OBJ experiment.
casual Browns fans think Odell could've caught this pass…🤔 pic.twitter.com/MQ2gSZRFRf

— CLE (@IIBrowns) November 1, 2021
As the video from Beckham Sr. shows, Odell has done a good job of getting open throughout this season.
It won't happen for him every play.
That's unrealistic to assume anyways since he's coming back from ACL surgery.
However, even when he does create separation, that chemistry just has not been there with Mayfield.
How much of that is strictly poor communication, bad throws, or a wrong route being ran is unclear.
We aren't inside the huddle, nor do we have the playbook.
Still, the video from Beckham Sr. is an alarming one with how many times Baker and Odell have missed out on downfield plays.
So, What Now?
The dangerous aspect of social media is that it often has real-life repercussions.
This video won't go unnoticed by anyone in the Browns organization.
NBA star Damian Lillard even commented on it, so it's gaining national attention.
Meanwhile, Baker's wife Emily continues to like social media posts that claim Baker is having success despite others on the Browns.
Emily Mayfield, Baker's wife, is liking tweets blaming the team for failing Baker. pic.twitter.com/RILZWOITNS

— Emotional Support Monkey (@BrownsAlchemy) November 2, 2021
This season has quickly become a mess.
The off-field distractions are mounting, and the on-field play is worsening.
Some feel the Browns have to make a hard decision with OBJ and try to trade him.
The problem, however, will be finding a deal to the team's liking.
Odell's value has diminished since coming to Cleveland, and their return on any deal won't be a king's ransom by any stretch.
The Cleveland Browns have no plans on trading Odell Beckham Jr. by today's trade deadline, per sources.
I was told there haven't been any offers that would make sense for the organization.

— Dianna Russini (@diannaESPN) November 2, 2021
Ultimately, Cleveland will have to move on from Odell.
Again, the blame for this failed experiment doesn't fall solely on him.
The reality of the situation, however, is that he will have to go before Baker.
That's just how it is with their respective positions.
One is the supposed franchise quarterback while the other is not.
OBJ and Baker has turned into a partisan war. We have to understand that both sides share responsibility. OBJ's had drops this year, Baker's been hesitant to go down field to him this year. Both have had injuries. But one is just flat-out easier to move on from.

— Ken Carman (@KenCarman) November 2, 2021
We will see what kind of chain reaction this video from Beckham Sr. sparks.
Twitter is already on fire with Browns fans clamoring about what the front office should do.
The message from OBJ's camp is clear though: he wants out.