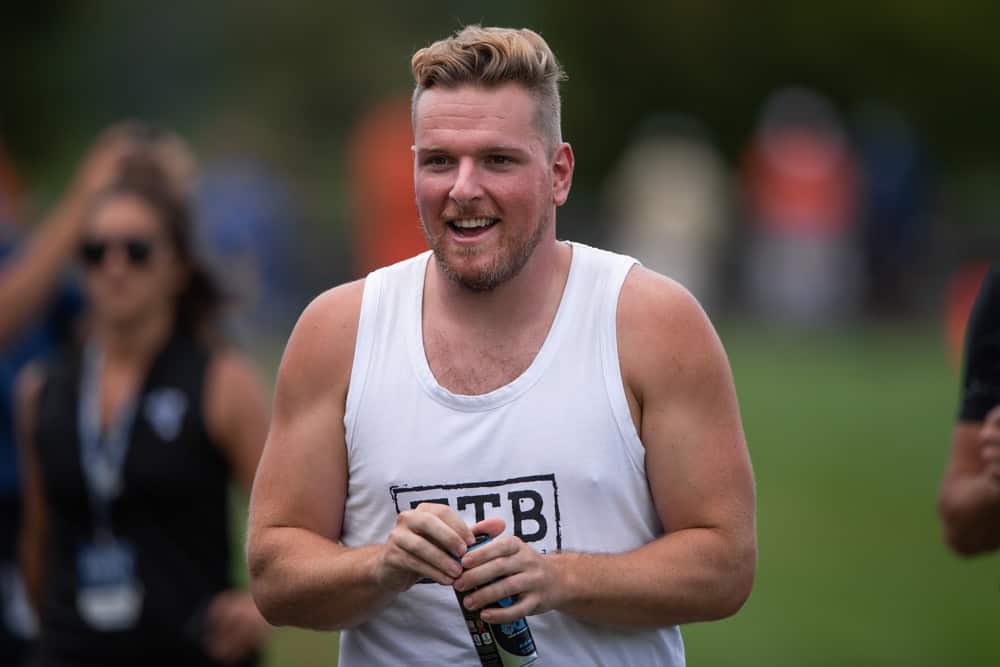 It is the 2021 offseason.
For the first time in years, make that decades, Cleveland Browns fans have plenty of reasons to be excited.
The 2020 season exceeded expectations so it is only natural to look ahead to what may be on the horizon, specifically playoff games.
Recently on the Pat McAfee Show, Pat talked about the possibility of the Browns hosting playoff games next season.
He said if the Browns host playoff games that it will be a "tough place to play" for teams.
If Cleveland hosts playoff games that's going to be a TOUGH place to play..

The #DawgPound has always been good even when the team has always been bad #PatMcAfeeShowLIVE pic.twitter.com/Nil3Doi1Nn

— Pat McAfee (@PatMcAfeeShow) March 26, 2021
Dawg Pound Will Be On Fire
McAfee's point is valid.
The Dawg Pound has been loyal to the Browns teams that were not good.
We know that Browns fans got tickets to Arrowhead and made the trip during a pandemic to Kansas City for an away playoff game.
That is loyalty to the thousandth degree.
Imagine how fired up they will be if the Browns host a playoff game at FirstEnergy Stadium?
Weather
McAfee also alludes to the weather conditions in Cleveland in the winter.
The Browns did not host a playoff game in 2020, but there were still crazy weather conditions during the regular season.
Wind, rain, snow, and ice can be swirling around, and that can happen within the span of one game.
Check out what the wind did to this field goal attempt during the Raiders-Browns game in November.
This Daniel Carlson FG was right down the middle and then … nopepic.twitter.com/9f7Nbt9Trn

— RotoGrinders (@RotoGrinders) November 1, 2020
We Are Getting Ahead Of Ourselves
As mentioned before, we are a little premature in these grand thoughts.
However, the Browns arguably have done the best in free agency compared to the other teams in the AFC North.
The Browns may have the most complete team because of the noteworthy defensive free agents that were signed.
McAfee is not unrealistic in his thought that the AFC North is about to be turned upside down, and the Ohio teams could be leading it in the years to come.
Cleveland Is Hosting The NFL Draft.
See you soon, Cleveland.

2021 #NFLDraft | April 29 – May 1 pic.twitter.com/YylRI1TE6t

— NFL (@NFL) March 22, 2021
While we will not know for months if Cleveland will host a playoff game, we do know that the city is hosting the 2021 NFL Draft at the end of April.
A lot of in person activities are planned throughout the city.
Perhaps this is just one of many NFL-related events the city will host.
Next up could be the playoffs.