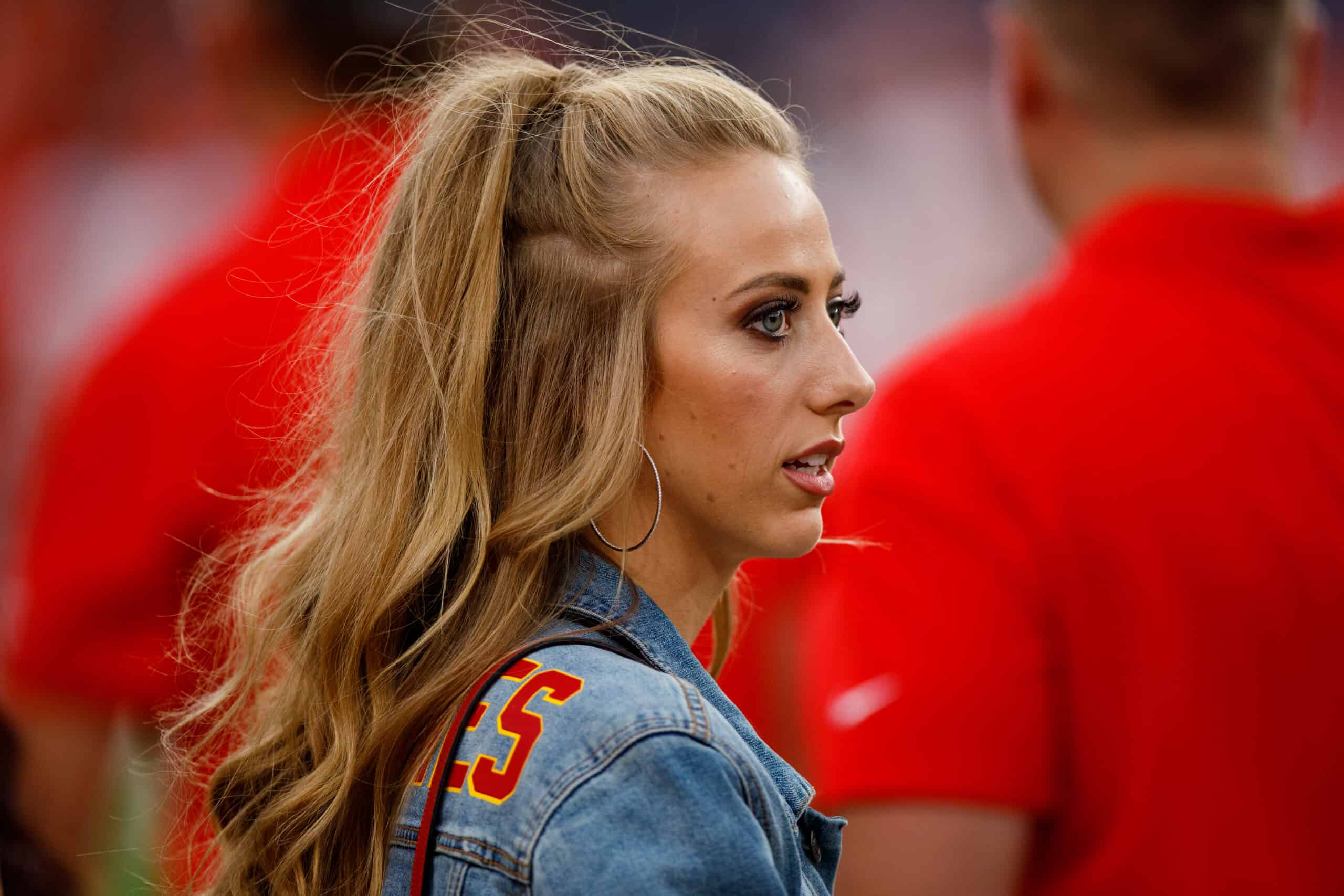 There were a lot of things different about the September 12 matchup between the Cleveland Browns and Kansas City Chiefs than the January 17 game.
Unfortunately, one similarity was that Patrick Mahomes' family members were on social media during the game.
This time, Mahomes' fiancee Brittany Matthews and the couple's child were at Arrowhead.
We lost count at 13 Tweets from Matthews sharing her thoughts as the game was being played.
Naturally, Matthews had plenty to say about the Ronnie Harrison incident.
Excuse me, don't be pushing people from the start sir

— Brittany Matthews (@brittanylynne8) September 12, 2021
WHAT THE FLYING FRICK

— Brittany Matthews (@brittanylynne8) September 12, 2021
He just hit our coach? I'm confused 🤔

— Brittany Matthews (@brittanylynne8) September 12, 2021
Certainly, in the stadium, there had to be pandemonium when the Ronnie Harrison incident occurred.
The Kansas City faithful may not have seen that there was a little push from the Chiefs running back coach Greg Lewis.
As everyone knows, Harrison was ejected while no punishment was assessed on Lewis.
Neither Harrison nor Lewis has publicly spoken about the incident.
Painful Memories
Mahomes' mother Randi was highly vocal on Twitter during the playoff game.
Randi was extremely upset with linebacker Mack Wilson whom she believed leveled a dirty hit on Mahomes which resulted in him leaving the game with a concussion.
In the end, there was no bad blood between Mahomes and Wilson.
Interestingly enough, Mahomes and Wilson were seen at the end of Sunday's game talking.
It is difficult to imagine the emotions players' loved ones experience during the course of a game, but it may not be advisable to air it out on Twitter.
Emily Mayfield
In contrast, Baker's wife, Emily, is pretty quiet on social media.
We did hear an inspiring message after this weekend's heartbreaking loss.
It was uttered in just a few simple words but said a lot.
We'll be just fine… 🤍🧡🏈

— Emily (Wilkinson) Mayfield (@emilywmayfield6) September 12, 2021
Patrick Mahomes is a great player, but if the Browns and Chiefs meet again later this year in a playoff scenario, we hope he tells his family to stay off social media during the game.