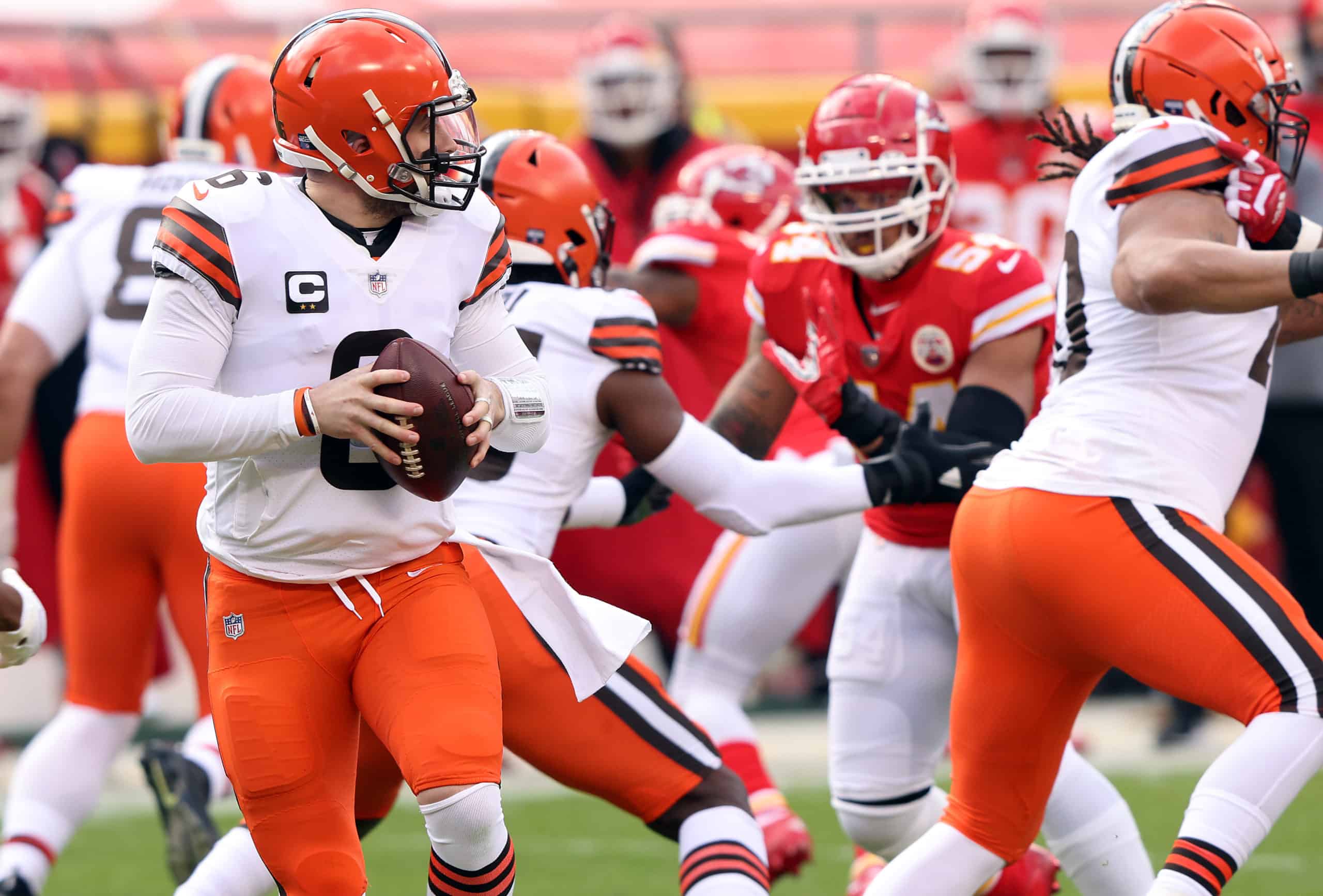 Back in the Spring, Pro Football Focus ranked the NFL's best individual players and player groups.
Few teams had more players among the upper echelons than the Cleveland Browns.
But it still might surprise some to see the Browns listed among PFF's 5 elite offenses this week.
NFL offense power rankings 👀

Where does your favorite rank? https://t.co/8vpVMU2NOt

— PFF (@PFF) August 5, 2021
Sam Monson wrote the narrative for PFF's rankings, and even his blurb on the Browns seemed unconvincing.
Despite the positive recognition, Baker Mayfield again took some digs:
"Baker Mayfield is still a work in progress at this point, and his true ceiling remains a moveable target. He struggled badly in some games early last year, but you can certainly mitigate those performances with real issues outside his control, such as a new system with no preseason to work on things."
Besides mentioning the challenges Mayfield faced, Monson also acknowledges his late-season improvement.
PFF Grade since Week 9:
💥 Baker Mayfield – 90.5
💥 Patrick Mahomes – 88.5 pic.twitter.com/5i9WtpVaiO

— PFF (@PFF) January 12, 2021
Mayfield's top-5 PFF grade over the last half of the 2020 season pushed Cleveland into the elite group.
But his effort didn't always stand out statistically, as Cleveland finished with the 16th ranked offense by yardage.
PFF Looks Beyond The Quarterback 
PFF cited the return of Odell Beckham Jr as a potential catalyst to better things.
Monson also reminded everybody about Cleveland's two top-end running backs.
Few teams can match the combination of Nick Chubb and Kareem Hunt.
Cleveland put up the third-most rushing yards in 2020, and it wasn't all on the running backs.
Nick Chubb + Kareem Hunt: PFF's Highest Ranked RB Duo 🔥🥇 pic.twitter.com/XM0hq5ydAf

— PFF (@PFF) June 3, 2021
PFF ranked the Browns' offensive line as the best in the league this season.
With all five starters returning from the premier line of 2020, none will argue with that assessment.
Overall, Monson contends the Cleveland Browns' offense boasts balance and depth.
And with a motivated and comfortable Baker Mayfield at the helm, the Browns will reach new heights.
Is The Browns Offense Really Elite? 
Kevin Stefanski's offense went into the 2020 regular season with precious little field time and no preseason games.
It was Mayfield's third new offense in three seasons under a fourth offensive coordinator.
But once the team learned what worked and what didn't work, the Browns offense became more efficient.
Stefanski promises to open up the offense in 2021 after a 50/50 run/pass attack last year.
Kevin Stefanski: NFL's Coach of the Year 🏆

Browns ranked 10th in EPA per play this season

They were 21st in 2019 📈 pic.twitter.com/7dcVpiJrC4

— PFF (@PFF) February 7, 2021
Cleveland expects their rebuilt defense to make more stops and offer better starting field position.
Along with the potential for an additional possession each week, the Browns figure to score more points.
Mayfield, Stefanski, and offensive coordinator Alex Van Pelt all alluded to changes in the Browns attack.
And they all seemed as excited as PFF is about the potential results.