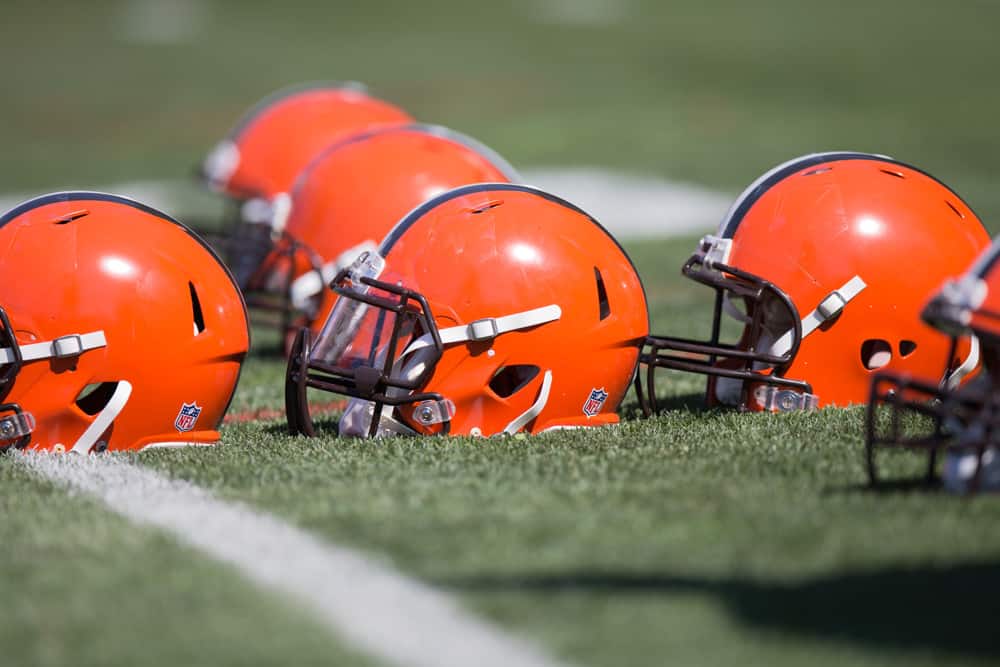 As expected, the Cleveland Browns were aggressive in free agency.
The organization knew they had multiple holes on the defensive side of the ball that needed to be addressed.
General manager Andrew Berry wasted no time and immediately added talent to this roster.
The additions of Takk McKinley, Anthony Walker, John Johnson III, and Troy Hill should be significant going into the 2021 season.
However, the Browns aren't done and there are still a few areas that need to be upgraded before the season begins.
3. Wide Receiver
At first glance, it might not seem like the Browns need to add any talent at wide receiver.
They already have two Pro Bowl players in Jarvis Landry and Odell Beckham Jr.
It's worth noting that OBJ is coming off season-ending surgery, so we'll see how he responds in training camp.
Outside of them, Cleveland was able to re-sign Rashard Higgins to a fairly team-friendly deal.
Sorry this wasn't posted earlier but Rashard Higgins contract details are a 1 year 2.38 million (fully guaranteed) contract. I love this move. Cheap deal for Bakers #1 @CALLME_WOOD pic.twitter.com/nfc5p9zXJR

— 𝐂𝐥𝐞𝐯𝐞𝐥𝐚𝐧𝐝 𝐒𝐩𝐨𝐫𝐭𝐬 𝐂𝐞𝐧𝐭𝐞𝐫 (@CLEsportscentre) March 19, 2021
After those three players, Cleveland doesn't have basically any reliable options.
It wouldn't be a horrible idea for the Browns to add another receiver to their roster.
A veteran player such as Danny Amendola would be an ideal fit for this group.
The uncertainty surrounding Beckham's health is something the Browns need to be cautious about heading into the season.
Cleveland doesn't want to fall into a situation where Landry and Higgins are the main receivers again.
Bringing in another experienced receiver would be a smart idea.
2. Linebacker
Last offseason, the Browns failed to address the problem at linebacker and it cost them.
This time around the organization decided to take the issue more seriously.
They signed linebacker Anthony Walker to a one-year deal, which should be a significant upgrade for this defense.
Browns signed LB Anthony Walker, formerly of the Colts, to a one-year, $3.5 million contract.

— Alex M. (@Ace77ofnocal) March 19, 2021
The former fifth-round pick has put together multiple successful seasons with the Indianapolis Colts.
He has already recorded three seasons with 90 tackles or more, so that is always a positive.
Cleveland also re-signed Malcolm Smith, which should help, but their work isn't done.
As of right now, Sione Takitaki and Jacob Phillips are projected to start alongside Walker.
It is never a good sign to have two of your three linebackers with little professional experience.
Cleveland should sign at least one more veteran linebacker to help lighten the workload on these younger players.
1. Defensive Back
The biggest problem for the Browns has been trying to find reliable defensive backs.
Last season was a frustrating year for the Browns secondary.
Both Greedy Williams and rookie Grant Delpit went down with season-ending injuries in training camp.
The organization is hopeful that both players will be fully healthy for the beginning of the 2021 season.
They also added John Johnson and Troy Hill, which will be beneficial to the secondary.
It's worth noting that Terrance Mitchell departed this offseason and the Browns have failed to add much depth.
They could be in the same situation as last season, assuming Williams or Hill goes down for an extended period of time.
The Browns need to add one or possibly two defensive backs to this unit before the season kicks off.
Denzel Ward cannot do everything and he has been known to miss time with injuries as well.
Cleveland needs to focus on getting depth in this secondary before it's too late.