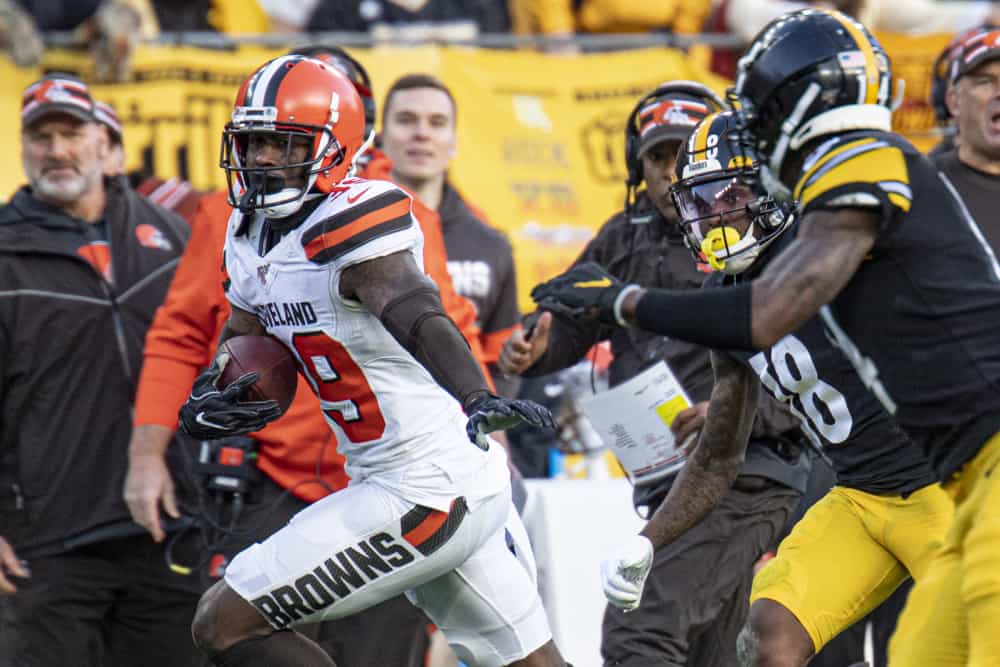 Terrance Mitchell is among a handful of Cleveland Browns defenders who stepped up in 2020.
In the final season of his 3-year deal with Cleveland, Mitchell played more than any other NFL cornerback.
His 1225 defensive snaps equaled a whopping 99.4% of the Browns defensive plays.
According to Mary Kay Cabot of Cleveland.com, the Browns are willing to let Mitchell test free agency.
"As of Sunday afternoon, the Browns were prepared to let free-agent cornerback Terrance Mitchell walk, and there's a good chance he'll be gone. He started all 16 games in place of Greedy Williams, but the Browns seem to want go in another direction."
The #Browns are not rushing to re-sign CB Terrance Mitchell, per MKC. Mitchell played the most snaps out of any corner last year.

— clebrownsnetwork (@clebrownsntwork) March 14, 2021
With 13 passes defended and a career-high 65 tackles, Mitchell ranked among the top third of all NFL corners.
But his solid season might have priced him out of Cleveland.
Multiple sources report Mitchell will test free agency before the Browns have a chance to re-sign him.
GM Andrew Berry mentioned Mitchell during his Zoom call with the press earlier this month.
"Terrance was a big part of what we did this past year. Again, we are going to stay in communication with him and his reps as we typically do. I will not go into the details of those discussions, but he was obviously a very productive player for us this past year."
But his durability and upper-tier stats should draw the interest of other teams in need of a starter.
Berry realizes as much as Mitchell's agent that the corner deserves a starters deal somewhere else.
If that doesn't come to pass, the Browns can still re-sign Mitchell down the road.
What That Does To The Browns Cornerback Room 
Greedy Williams reports he is finally healing enough to be back for the 2021 season.
Berry and Stefanski are known to value cornerbacks on the roster.
Defensive coordinator Joe Woods likes to use 5 defensive backs for much of the game.
Mitchell could have moved back into the slot or served as the third outside corner behind Williams and Denzel Ward.
PICKED!

Terrance Mitchell with the big-time interception!#CLEvsPIT pic.twitter.com/PayonFzYc1

— Cleveland Browns (@Browns) December 1, 2019
Berry will undoubtedly hit the free-agent market for a slot corner and a Mitchell-type of reliable fill-in.
PFF reports the cornerback values in the 2021 NFL draft will come on the second day, with few top-tier talents available.
Several college safeties might convert to cornerback, but that hardly sounds like a plan for a starter.
Mitchell deserves the right to explore the market and could cash in.
But the Cleveland Browns would be pleased to see him return to the team if he does not.