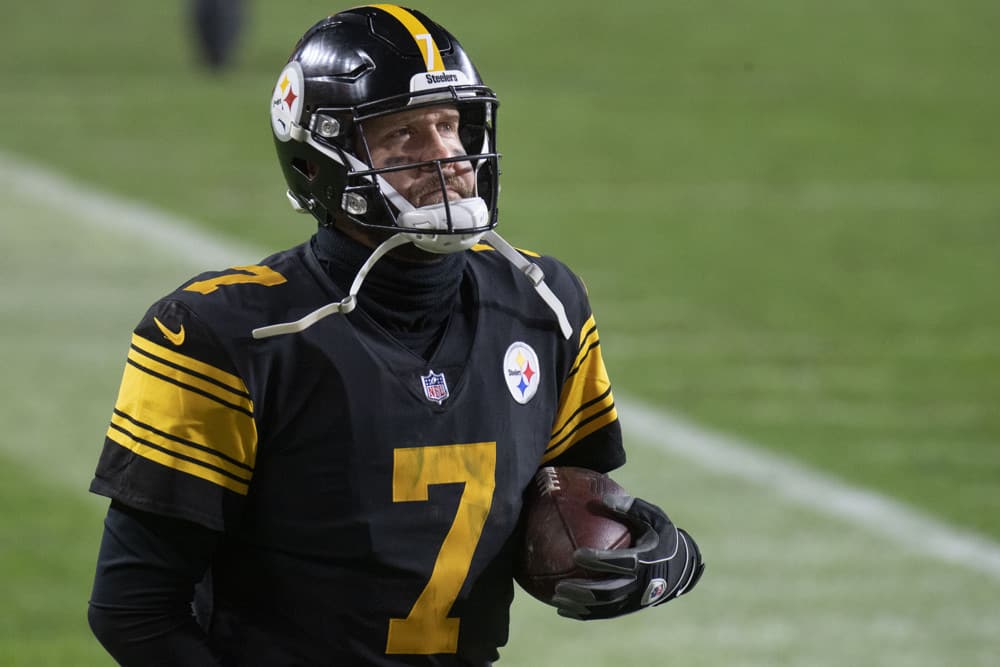 The Cleveland Browns host the Pittsburgh Steelers in Week 8 at FirstEnergy Stadium on October 31, 2021.
The last time these two teams met was on January 10, 2021 when the Browns trounced the Steelers at Heinz Field in the wildcard playoffs.
We saw a very dejected Ben Roethlisberger sitting on the sideline bench long after the game and crowds cleared out.
Case has also cried in less playoff games than Ben Roethlisberger. pic.twitter.com/Zha5ScaAvA

— Nick Karns (@karnsies817) October 26, 2021
There are so many questions about this game, especially at the quarterback position.
Will the Browns start backup Case Keenum for the second straight week?
Is this Roethlisberger's last regular-season trip to FirstEnergy Stadium as a Steelers player?
We do not know these answers yet.
What we do know is that Roethlisberger was definitely motivated to continue playing given how the season ended last year; he is a future Hall of Famer with more to prove.
That bench picture was not the last he wanted his fans to see.
While Roethlisberger did not directly admit the Browns playoff game extended his career, here is what he did say.
"You never like to lose a game…I wouldn't say they're the reason I came back.  As a competitor, you use lots of things to motivate you to go out and play. But I'm not really sure if that's my leading factor this week."
Roethlisberger Talks Bye And Browns
Roethlisberger said his body benefited from an early bye before the Browns game.
He had some lingering hip and shoulder issues that were able to rest and heal.
Ben Roethlisberger said the bye week especially helped him heal from the early hip and shoulder (pec) injuries.

"It was very nice to have some time to rest, relax and get it back."

— Brooke Pryor (@bepryor) October 27, 2021
Roethlisberger does not shy away from critiquing himself and admitted recently he was not playing well so the bye could be well-timed for him.
Ben Roethlisberger admitted in his most recent video that he's "not playing well" and that he felt during the three-game losing streak that he just didn't "feel right." #Steelers

— Steelers Depot 🎃🧙‍♀️👻 (@Steelersdepot) October 27, 2021
Even though the Steelers and Browns rivalry is intense, the cold hard facts are that Roethlisberger has owned the Browns over his career.
He has 23 wins and only 4 losses when facing the Browns.
Ben Roethlisberger is 23-4 vs the Browns. That's not much of a rivalry. Not liking each other doesn't constitute a rivalry. Going back & forth with competitive games is what does. https://t.co/kGt9onNTBQ

— Ben Anderson (@BenAnderson58) October 25, 2021
The onus is on the Browns to play at a similar level as in that wildcard game to keep Roethlisberger's timing off kilter and to dominate the game.