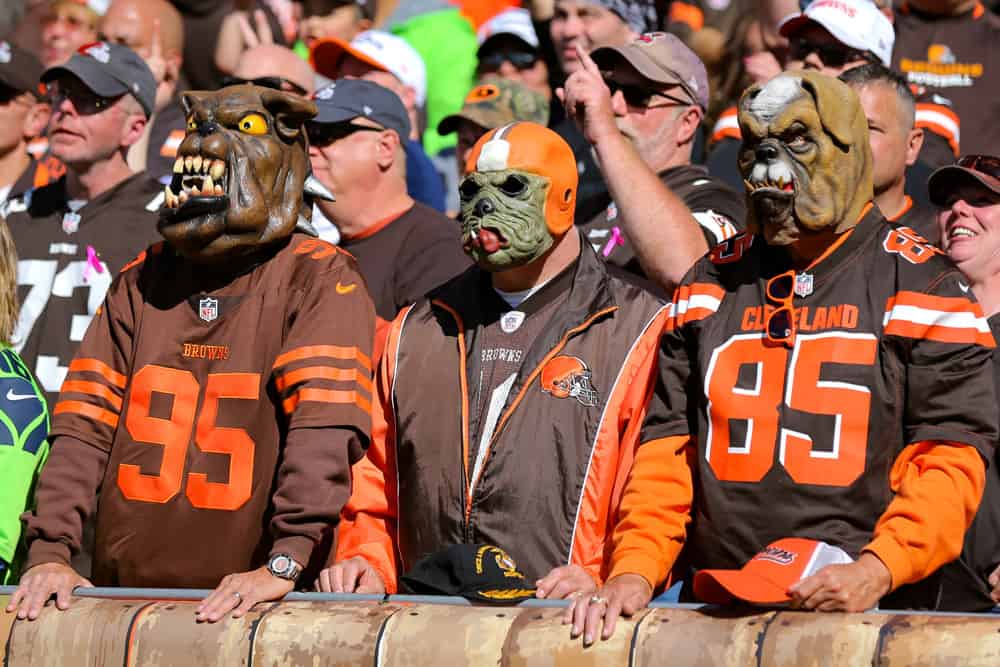 The Cleveland Browns are coming off a massive disappointment in the 2019 NFL season.
With high expectations, the Browns finished 6-10 and failed to break their nearly two-decade playoff drought.
Yet, according to a source, season ticket holders will face a 13 percent increase in their prices.
#Browns announced "moderate" increase in season-ticket prices. Team said it's only third time since 2008 that prices have risen. #Browns also say prices estimated to remain among four lowest totals of all NFL teams.

— Tom Withers (@twithersAP) February 6, 2020
"With the latest pricing structure, season ticket prices at FirstEnergy Stadium will increase for only the third time in any capacity since 2008 while a significant number of sections also decreased prior to the 2017 season," the renewal notice said.

"Browns season ticket prices are estimated to remain among the four lowest totals of all NFL teams next season."
The Browns have now increased ticket prices for the 2nd year in a row and 3rd time in the last 12 seasons.
According to the Browns, close to 67 percent of the stadium per-game fees will face an increase by $10 or less.
"We have a deep appreciation for the support of our season ticket members and fans," said Peter John-Baptiste, the Browns' senior vice president of communications. "We will always prioritize providing affordable options for all, while looking at ticket prices throughout the NFL to determine our structure.

"The last 12 years, our ticket prices have remained flat in many areas. After careful consideration and discussion, we created a moderate increase that will still fall within the four least expensive season tickets in the NFL. We fully understand that our results on the field have not met expectations, either ours or our fans, and we are working hard to create the success that our fans truly deserve."
The Browns have remained one of the 4 most affordable ticket prices in the NFL for 6 of the past 7 seasons even after the $125 million dollar renovation of FirstEnergy Stadium.
Prices for season tickets have a $150 per game cap for seats in the prime rows at the 50-yard line.
Under the Haslam's, the Browns have a 32-89-1 record while having 5 double-digit losing seasons since 2012.