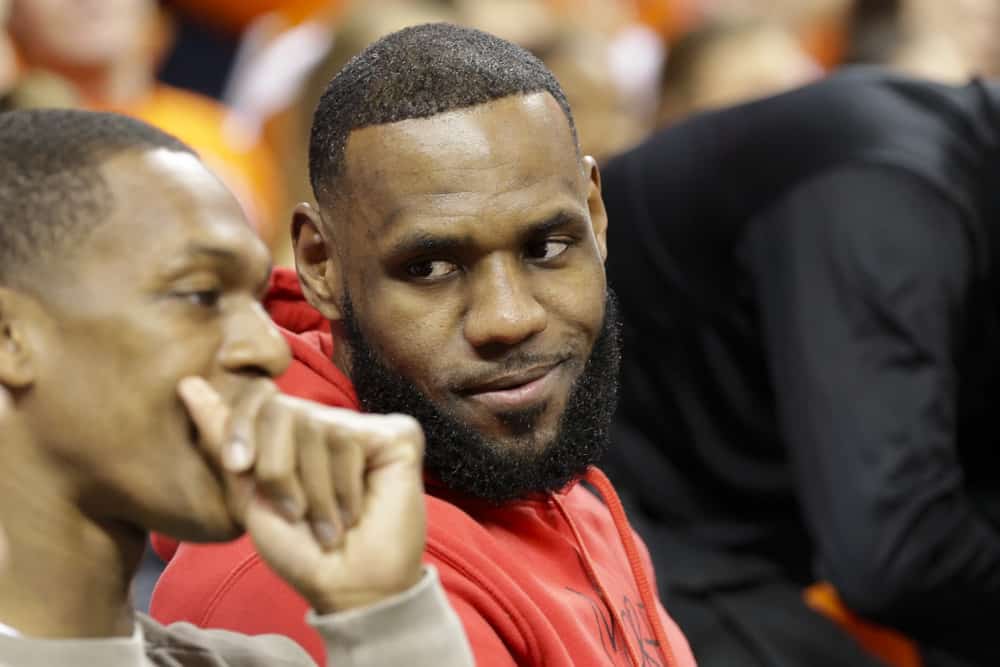 As a native northeast Ohioan, it's been fun following the Cleveland Browns fandom of LeBron James across social media.
Yessir JUICE!!!!! @God_Son80

— LeBron James (@KingJames) November 29, 2020
8-3! Keep going!! #Browns @Browns

— LeBron James (@KingJames) November 29, 2020
LeBron is admittedly a childhood Dallas Cowboys fan, but he's been welcomed aboard the Browns bandwagon by most.
With fandom comes rivalries, of course, and Cleveland's rivalry with the Pittsburgh Steelers has made its way onto LeBron's Twitter account.
where they going bro? 😑 https://t.co/ajfYpccw9j

— Eric Ebron (@Ebron85) November 29, 2020
While Eric Ebron's response is not the most riveting of incidents in the Browns-Steelers saga, it's certainly something Browns players have likely made a quick note of.

Fuel to the Fire
Rivalries are good for any sport, not just the NFL.
The added intensity of rivalry matchups is part of what makes those duels so special.
The first matchup earlier this season may not reflect it, but the bad blood between Cleveland and Pittsburgh has intensified ever since that incident on Thursday Night Football.
This new Tweet from Ebron all but confirms the rivalry is "back".
As mentioned, Ebron is new to Pittsburgh this season.
Yet, here he is on social media, taking a jab at his AFC North foe.
It involved nothing personal or vicious, just a subtle jab.
Browns fans should actually like this type of energy from Ebron.
Again, while subtle, it implies some arrogance on the side of the Steelers.
That may be deserved after the first go-round this year between the two sides.
Regardless, this will be something some of the Browns take note of, particularly on the defensive side of the ball.
If not the players, the fans have certainly taken notice.
Scroll through some of the replies to Ebron's Tweet.
It is a mess to say the least.
But, that's the kind of added intensity that makes rivalries so fun.
When the Browns and Steelers match up again later this season, fans will remember what Ebron had to say.
There may be a couple of Cleveland defenders who keep this in mind as well.