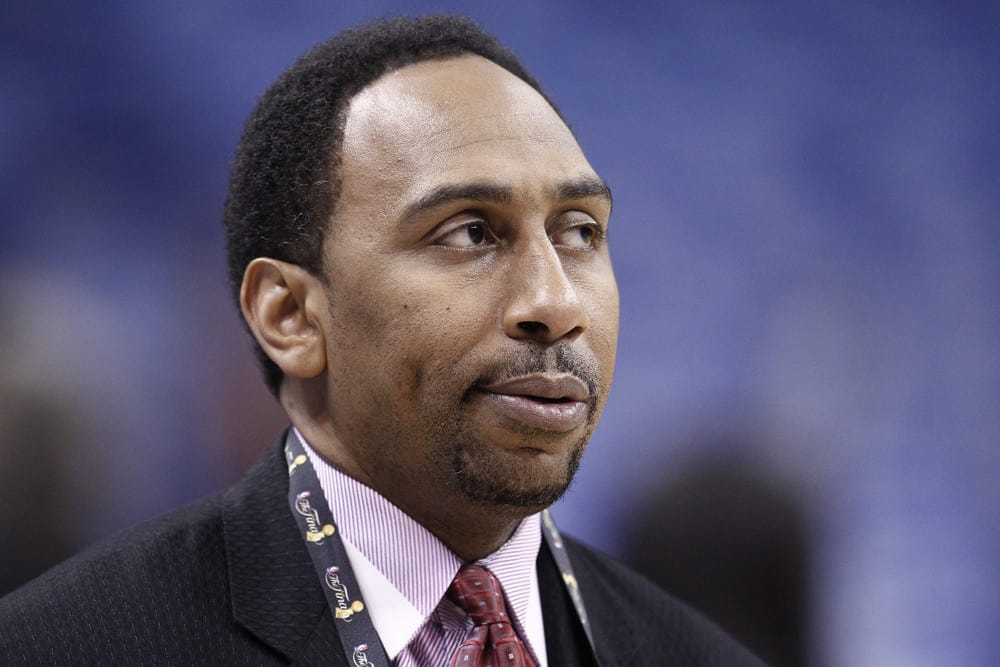 It was recently announced that Cleveland Browns defensive end Myles Garrett had been reinstated by the NFL.
The NFL had suspended Garrett indefinitely for striking Steelers quarterback Mason Rudolph in the head with his own helmet.
The Browns welcomed back Garrett with open arms in a statement release while some of the national media reaction has been mixed.
"We welcome Myles back to our organization with open arms."

Statement from Andrew Berry on Myles Garrett's reinstatement: pic.twitter.com/tWtLdGpup1

— Cleveland Browns (@Browns) February 12, 2020
On Espn's "First Take," hosts Stephen A. Smith and Max Kellerman took opposite stances on the reinstatement.
"I thought everyone overreacted to this," said Kellerman. "When you add it all up, it was a serious infraction. Myles Garrett should have been suspended. He was suspended. It's a new season. He's shown contrition, I assume, or the league wouldn't reinstate him…It's now over."
Stephen A. Smith had this to say on Myles Garrett:
"I think he should have been suspended at least of the season opener. You go into the offseason and then everybody forgets…If you're the NFL and you're about sending a message as a deterrent. You don't sit up there and let this season start with an entirely clean slate. At least one more game, the season opener, where you remind everybody this is why he's gone."
Meanwhile, former NFL player Keyshawn Johnson said that Garrett "paid his price." and that the incident is over and done with.
You can watch the segment below:
The melee was an expensive one for Garrett as it reportedly cost him about 1.185 million in fines and game checks.
And with Myles Garrett reinstated today, we can now calculate what the melee cost him in fines and lost game checks: A little more than $1.185 million. https://t.co/Q2wTH9bYym

— Mike Garafolo (@MikeGarafolo) February 12, 2020
NFL Network's Mike Garafolo also reported that Steelers quarterback Mason Rudolph lost his appeal of a $50,000 fine for his role in the fight.
Actually, to put a bow on this one, Rudolph's fine was upheld recently, according to a source. The backlog of appeals took a while to work through but that decision came down. https://t.co/7uo90Kz7UI

— Mike Garafolo (@MikeGarafolo) February 12, 2020