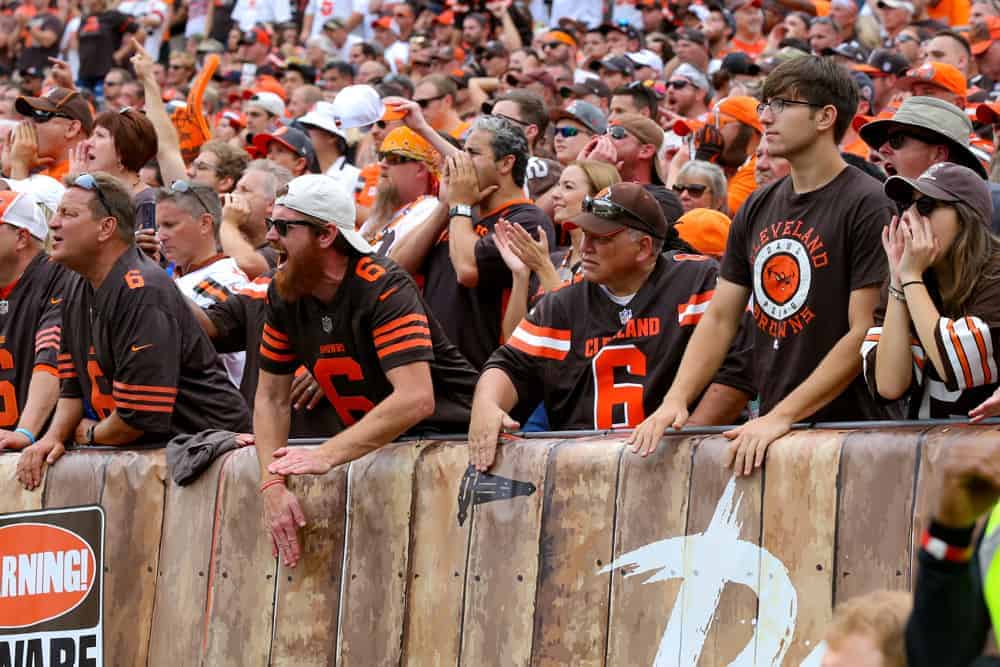 As if being a Cleveland Browns or Cincinnati Bengals fan wasn't hard enough already.
An Ohio State Medical Board ruled Wednesday that being a fan of the Browns or Bengals does not meet the condition requirements to purchase medical marijuana.
The medical board also rejected several other submissions, including depression, insomnia and opioid use disorder as justifications for medical marijuana use.
The board will consider adding threw new medical marijuana conditions this year: Anxiety, autism spectrum disorder and cachexia.
First, the board members will get the opinions of doctors and marijuana experts before deciding whether to add those three conditions.
"The question being asked today is not to debate the pro and con but is the new information sufficient to cause us to initiate additional discussions on the matter," board President Dr. Michael Schottenstein, a committee member, told the Cincinnati Enquirer.
HIV, AIDS and chronic pain are among conditions already approved for medical marijuana use in Ohio.
In December, Cincinnati resident Vincent Morano submitted a petition to the state medical board with "Bengals/Browns Fans" as a condition that medical marijuana could help alleviate.
The state of Ohio legalized medical marijuana in 2016, and sales started in January 2019.
The Browns had a 1-15 record in 2016 and went 0-16 in 2017.
On Wednesday, Morano told ESPN staff writer Ben Baby he wasn't surprised the medical board rejected his petition.
Morano said he hopes the decision does not prevent LSU quarterback Joe Burrow from coming to Cincinnati if the Bengals select him with the No. 1 pick in the 2020 NFL Draft.
When Morano was asked if he'd rather have his proposal approved or Burrow, he said, "The other will come. We've only got one shot at Burrow."
While there is hope having the No. 1 overall pick, the Browns had the top selection in 2017 (Myles Garrett) and 2018 (Baker Mayfield).
The Browns have the second-longest active playoff drought in North American professional sports (MLB, NBA, NFL and NHL) at 17 years.
Only MLB's Seattle Mariners have a longer active playoff drought at 18 years.
The Bengals had the NFL's worst record last season at 2-14.
The 2015 season marked the last time the Bengals made the playoffs.
Neither the Browns or Bengals have won a playoff game since the 1994 season.
Their last appearance in a conference championship game came during the 1989 season.
In three of the last five seasons, either the Browns or Bengals have had the NFL's worst record.
For now, Browns and Bengals fans will have to find other remedies to resolve their woes.